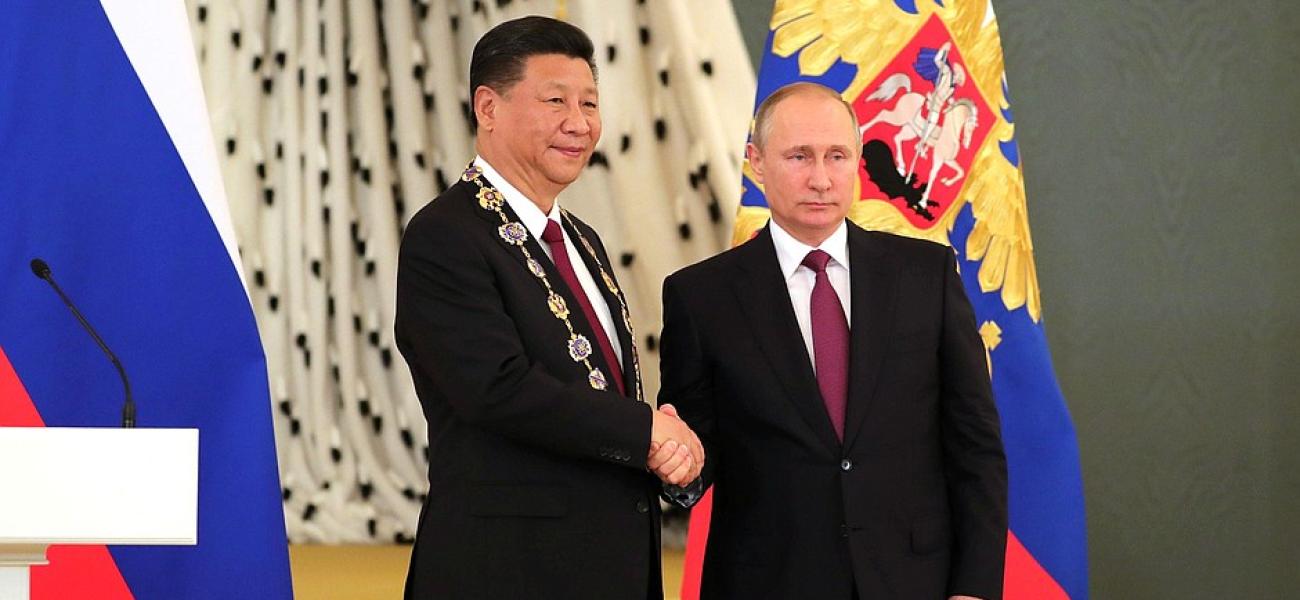 China-Russia Relations: Same Bed, Different Dreams? Why Converging Interests Are Unlikely to Lead to a Full-Fledged Alliance
June 07, 2018
Simon Saradzhyan and Ali Wyne
Well before the crisis in Ukraine reinforced Russia's pursuit of closer ties with China, Moscow had been forging an increasingly cooperative relationship with Beijing. This is hardly surprising considering that China in recent decades has become arguably the world's foremost rising power. But what are the chances that the ongoing rapprochement could blossom into a full-fledged military-political alliance? This paper tries to answer that question by comparing trends in the two countries' development and by considering the convergence and divergence of their vital national interests.
Today we see many shared interests between the two in the areas of economy, security and geopolitics. China has an impact on most of Russia's vital interests, making constructive relations with Beijing a priority for Moscow. Russia's effect on China's interests may be smaller, but is far from negligible. Some Western policies are also nudging the two deeper into each other's arms—notably, sanctions against Russia and Washington's new policy of lumping China and Russia into a collective adversary.
But, as this paper will demonstrate, the convergence of Russian and Chinese interests is far from absolute. Moreover, growing disparities between the two countries—in their economies and demographics in particular—will probably make a strong, formal alliance unlikely, unless two conditions emerge. The first is that Russia would agree to settle for an unequivocally junior role in the partnership with China—something it is not currently willing to do. Yet Moscow may have to accept such a position if it grows too weak to act as an independent pole of power in the emerging multi-polar world and estrangement from the West continues to preclude any rap­prochement with the U.S. and Europe. The second condition is that China would have to change its current position that such alliances should not be entered into. For Washington, this means the best course would be to find an acceptable way to prevent further deterioration of relations with Russia in the short term, while maintaining its working relationship with China.
The opinions expressed in this publication are solely those of the authors. The paper is an updated and revised version of a chapter they published in Donette Murray and David Brown (eds.), "Power Relations in the Twenty-First Century: Mapping a Multipolar World?" (London: Routledge, 2018).
Author
Simon Saradzhyan
Simon Saradzhyan is the founding director of the Russia Matters Project at Harvard Kennedy School's Belfer Center for Science and International Affairs.
Author
Ali Wyne
Ali Wyne is a nonresident senior fellow with the Atlantic Council's Brent Scowcroft Center on International Security.
Photo shared by the Kremlin press service.
The opinions expressed in this research paper are solely those of the authors.