In the Thick of It
A blog on the U.S.-Russia relationship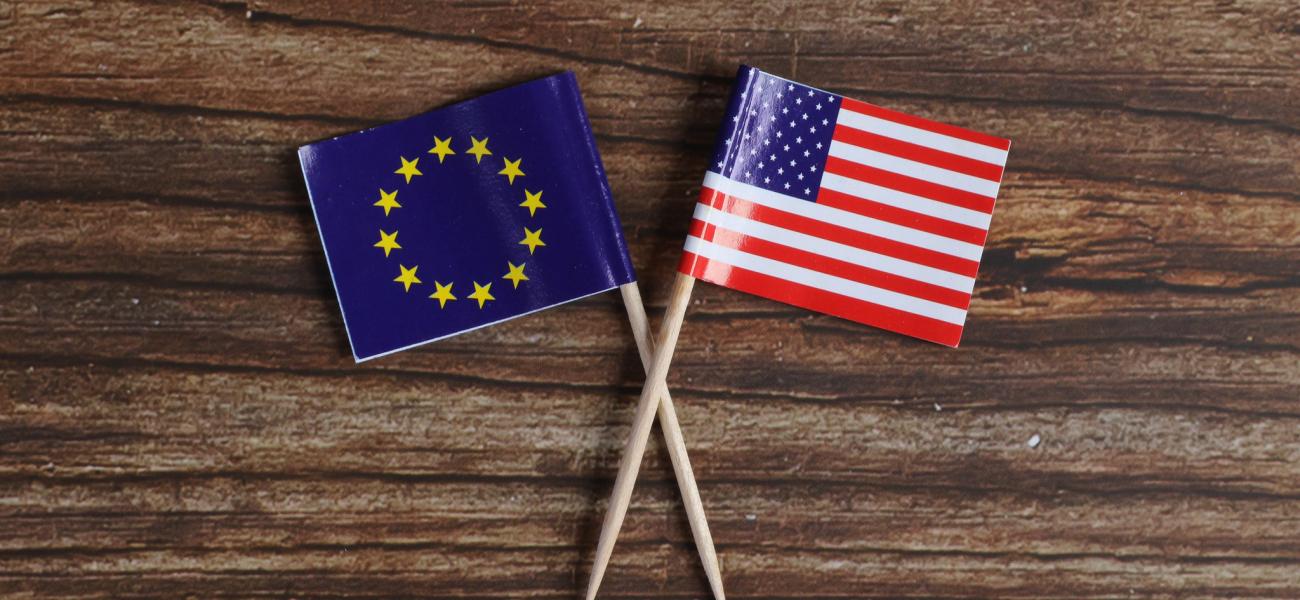 New Poll: West More Widely Disliked in Russia Than Ukraine Is, China Liked Best of All
May 02, 2022
RM Staff
Russians' favorable views of China have hit historic highs since Moscow's invasion of Ukraine, while attitudes toward the West have sunk to lows not seen since 2015, according to a recent poll by the independent Moscow-based Levada Center. Negative sentiments toward Ukraine itself grew slightly more widespread over the past month, but 43% more respondents hold positive views of the country—Russia's putative enemy in the current war—than of the U.S. and 30% more view Ukraine favorably than the EU.  
The record warming of Russians toward China can be at least in part explained by China's not-so-tacit support for Russia in the latter's stand off with the West over Ukraine. The worsening of Russians' attitudes toward the West reflects the partial success of efforts by Kremlin propagandists to frame Russia's attack on Ukraine as "self-defense" while also portraying the subsequent avalanche of Western sanctions, which have contributed to a decline in Russians' living standards, as "illegitimate." That the Kremlin has won many ordinary Russians' support for its actions in Ukraine follows from the fact that the share of Russians who support the "actions of Russian armed forces in Ukraine," though lower than the 81% recorded in March, still totaled 74% in April, according to Levada. Moreover, the share of Russians who think the country is heading in the right direction hovered above 65% in April, according to Levada. 
Earlier Levada polls have shown that anti-Western attitudes were on the rise in Russia even before the war in Ukraine. Favorable views of the United States have consistently stayed below 50% since Russia's annexation of Crimea in 2014 and the U.S.-led sanctions that followed, compared with a historic high of 80% in 1990.
Some opinions diverged significantly by age group, with 18- to 24-year-olds holding Western nations in much higher regard than those 55 and older.
The survey was conducted in 50 regions across Russia on March 24-30, 2022, among a representative nationwide sample of 1,632 people. Levada released the results of the survey on April 15. It is important to note the influence of state-run propaganda and respondents' wariness about speaking with pollsters, particularly in light of harsh new laws and restrictions targeting dissent.
United States
A meager 17% of respondents of the March 24-30 survey viewed the U.S. positively, while 72% said they viewed it negatively—a surge in anti-U.S. sentiment from a month prior when the figures were 31% and 55%, respectively. Favorable perspectives skewed young, with 25-26% of respondents aged 18-39 viewing the United States in a positive light, compared to 15% of respondents aged 40-54 and just 9% of respondents aged 55 and older.  In comparison, the share of Americans who viewed Russia as an enemy increased  from 41% in January 2022 to 70% in March 2022, according to the latest survey by Pew Research Center. The same period saw the share of Americans who view Russia as a competitor decline from 49% to 24%, according to Pew.
European Union
Sentiments toward the EU took a comparable tumble, with positive assessments falling from 37% in February to 21% in March, and negative assessments rising from 48% to 67%. Again, favorable attitudes skewed young, with 35% of respondents aged 18-24 expressing positive views of the EU, compared with 11% of those aged 55 and up.
NATO
Views toward NATO stayed negative, with only 10% of respondents expressing a positive view of the alliance, compared with 11% in the last available data set from March 2018. Negative views during that period likewise barely shifted, from 76% in 2018 to 78% in 2022. Responses again varied widely by age, with 22% in the 18-24 group expressing positive views, compared with 2% among those 55 and older.
Ukraine
Russian views toward Ukraine proved more durable than toward the West, both in general and across age groups. Positive views fell from 35% to 30% month on month, while negative views rose from 52% to 57%, without substantial divergence among age groups.
China
Russian sentiments toward China are overwhelmingly positive. As of the March poll, some 83% of Russians saw China in a positive light, compared to 70% in August 2021, the most recent previous Levada data. As noted above, the share of Russians who held a positive view of China in March 2022 represented what Levada called a "historical maximum" since the center began recording their compatriots' attitudes toward the Middle Kingdom in March 1995.
Negative views in the same period dropped from 18% to 8%. These figures were largely consistent across age groups, with the youngest respondents skewing only slightly more negative. Among 18- to 24-year-olds, 11% expressed negative views toward China, compared to 8% among the 55-and-older group.
Photo by Marco Verch Professional Photographer shared under a Creative Commons license.