In the Thick of It
A blog on the U.S.-Russia relationship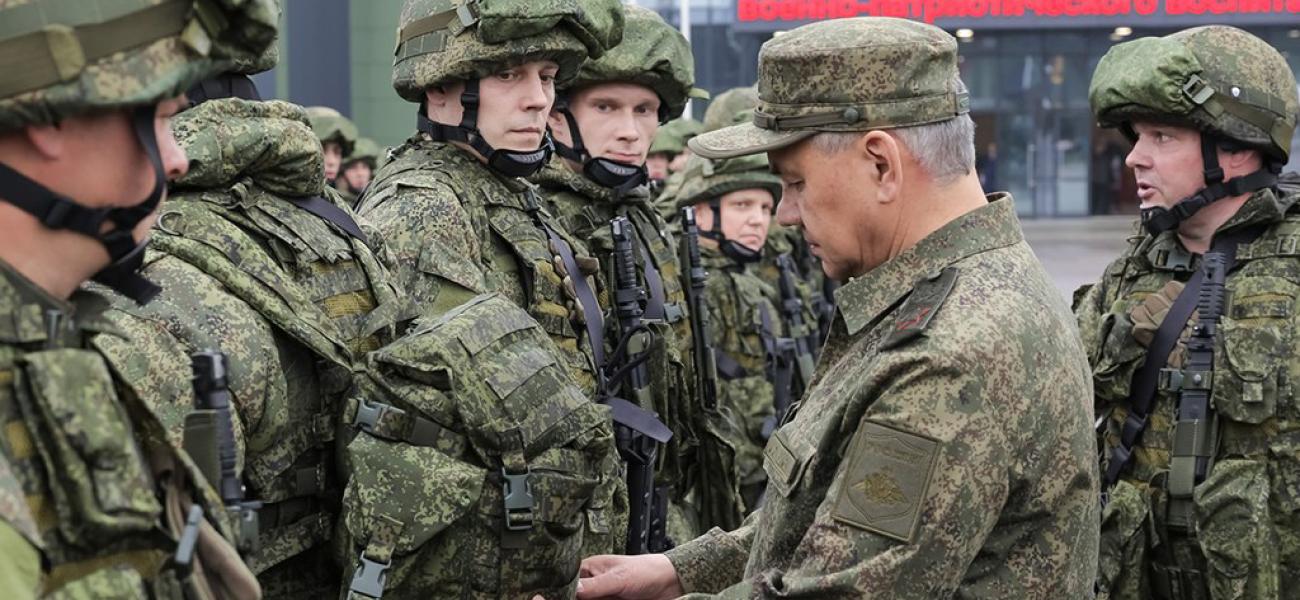 Levada: Russians Still Support Peace Talks More Than War, But There's a Caveat
September 07, 2023
Simon Saradzhyan
The results of the Levada Center's latest installment in its series of polls on Russians' attitudes' toward Russia's war in Ukraine indicate that the share of peaceniks continues to exceed the share of war hawks among common Russians.
In fact, if adding the shares of those who definitely support and those who rather support the launch of peace negotiations (Option 1) with those who definitely support and those who rather support the continuation of the so-called special military operation (SVO) in Ukraine (Option 2), then total support for the launch of peace talks (Option 1) has exceeded total support for continued war (Option 2) in (almost) all monthly polls since September 2022,1 except for May 2023 (see Graph 1).
Levada's August poll shows that Russians' support for peace talks decreases as their age increases, but peaceniks still outnumber war hawks even among those 55 and older. As many as 64% of those aged between 18 and 24 called for peace talks in August.2 In comparison, of respondents aged 55 years and older, only 44% favored such talks in August (which is, however, still 1 percentage point more than the share of respondents in this age group who favored continuing the SVO), according to Levada.
That the overall majority of respondents consistently favors peace talks is particularly remarkable given that all Russian-state-controlled media outlets promote the Kremlin's pro-war views, as well as the fact that in Russia, expressing a dissenting view on the war even privately (e.g., in a private chat on a messaging app) can land one in jail. 
It should be noted, however, that if one were to compare attitudes among those that have strong views, then staunch peaceniks have actually been outnumbered by staunch supporters of war for months, and August is no exception (23% versus 22%, see Graph 2). When comparing the shares of those who "definitely" favor the launch of peace talks (Option 1.A) and those who "definitely" favor continuing the SVO (Option 2.A), the share of those who favor Option 2.A exceeded the share of those who favor Option 1.A in all monthly polls, except for October 2022 (see Table 2). Perhaps this enduring trend is one argument that the dominant hawkish wing in the Russian elite invokes when arguing for the continuation of war.
Footnotes:
A simplified version of this poll in August 2022 asked respondents if they support continuing the war or launching peace negotiations. Between the two options, 48% of respondents chose continuing war, while 44% supported launching peace negotiations.

It should be noted that multiple Levada polls have revealed that younger Russians tend to take a less hardline stance on political issues.
Opinions expressed herein are solely those of the author, unless otherwise stated. Photo by Mil.ru shared via a CC BY-SA 4.0 license.
Angelina Flood also contributed to this blog post.