In the Thick of It
A blog on the U.S.-Russia relationship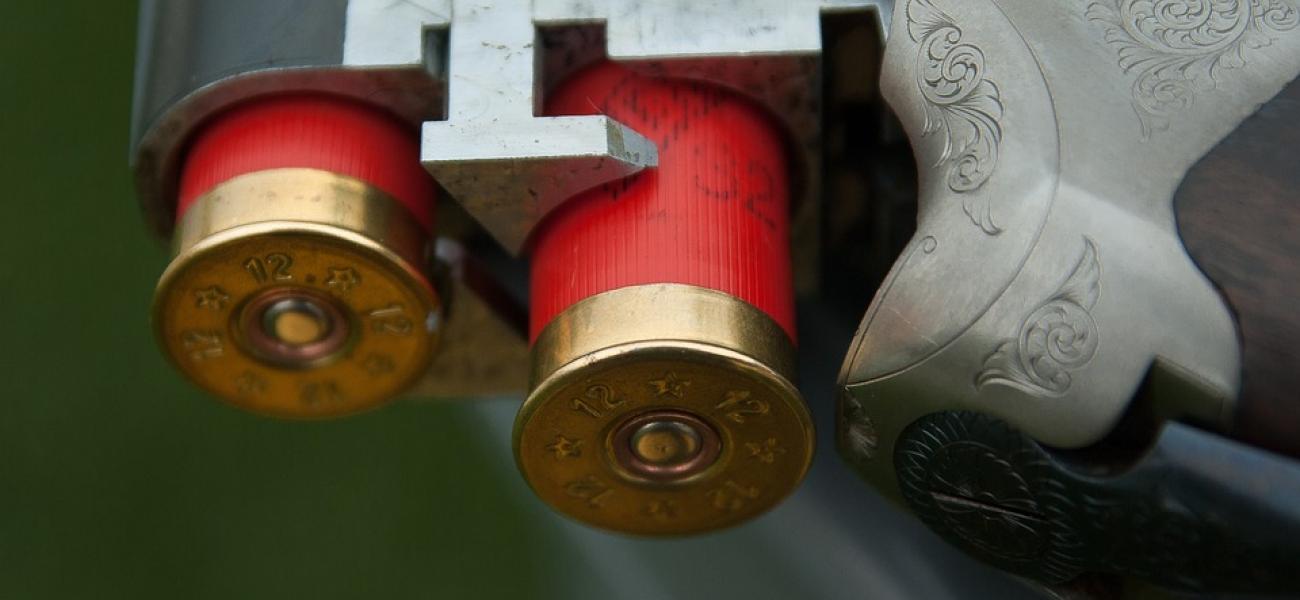 From Cockroaches to Weather: What's Russia Weaponizing?
May 19, 2022
RM Staff
In a Foreign Affairs essay published online in December 2017, Joe Biden—then a former vice president—accused Russia of weaponizing corruption, among other things. "Russia has invaded neighboring countries… More frequently and more insidiously, it has sought to weaken and subvert Western democracies from the inside by weaponizing information, cyberspace, energy and corruption," he wrote together with his co-author, former U.S. Deputy Assistant Secretary of Defense Michael Carpenter. Biden's observation made us wonder what else Russia has been accused of weaponizing in recent years. Here's the list we have come up with:
A Beluga whale (The Washington Post, 04.29.19)
Bigotry (The Daily Beast, 10.19.18)
Bosnia and Herzegovina's gas dependence (RUSI, 04.29.21)
Commodities (FT, 12.28.22)
Corruption (Eurasianet, 07.12.21, Foreign Affairs, 06.09.20)
Cyber security products (The Washington Post, 12.16.20)
Charlie Sheen (Foreign Policy, 09.23.20)
Commodity markets (Financial Times, 02.22.22)
Diplomatic expulsions (CNN, 06.10.21)
Disability (Euromaidan Press, 03.28.17)
Dolphins (AFP, 03.09.16)
Energy sector (The Hill, 10.17.17)
Facebook (Bloomberg, 08.07.18)
Federalism (Ukrainian Canadian Congress, 12.04.15)
Finance (The National Interest, 12.24.21)
Food (War on the Rocks, 08.11.22)
Fossil fuel supplies (EU Observer, 11.30.18)
Giant squid (Express, 11.30.16)
History (Russian Life Magazine, July/August 2007, CSIS, 05.14.19)
Hybrid business (RFE/RL, 07.20.16)
Humanitarian aid (Foreign Affairs, 01.09.23)
Infrastructure underpinning democratic societies (Foreign Affairs, 12.11.18)
Interdependence (Financial Times, 12.05.18)
The Internet (New York Times, 11.12.19)
Interpol red notices (The Atlantic, 07.30.18, Newsweek, 11.20.18)
Its financial default (Russia Insider, 09.19.15)
Its national trauma (Read Russia, 09.18.15)
Its own population (Real Clear World, 12.03.17)
Jedi mind tricks (Vice, 04.29.14)
Journalists (ECFR, 05.19.16)
Language (Bloomberg, 11.07.19)
Legal authorities (Financial Times, 04.21.20)
Media (The Atlantic, 04.21.15, CNN, 08.13.21)
Migration (BBC, 03.02.16)
Nord Stream 2 gas pipeline (RFE/RL, 05.28.18)
The Open Skies Treaty (The Washington Post, 05.28.20)
Orthodoxy, as in Russian Orthodox Christianity (Department of Defense white paper via Politico, May 2019, Business Insider, 05.18.22)
Peace in Colombia (Department of Defense white paper via Politico, May 2019)
Pop singers and rock stars (ECFR, 05.19.16)
Postmodernism (London School of Economics, July 2019)
Puppies (AP, 01.02.18)
Racism in the U.S. (CNN, 07.02.18)
Refugees (Foreign Affairs, 11.08.22)
Robotic cockroaches (Modern Notion, 09.28.15)
Social media (NPR, 11.05.17, Foreign Affairs, 04.16.19)
Space (The Washington Post, 03.01.19)
Syrian refugees (RFE/RL, 02.19.16)
Tradition/the Orthodox Church (CSIS, 09.25.20)
Twitter (Bloomberg, 08.07.18)
U.S. commitment to facts (The Washington Post, 02.09.22)
Vaccination debate (The American Journal of Public Health, Oct. 2018)
Weather (Daily Mail, 02.15.15)
Wheat (Georgetown Journal of International Affairs, Fall 2020)
Winter (Bloomberg, 11.28.22)
Words, weaponized by Putin specifically (The Washington Post, 10.29.22)
This list was originally published on Dec. 13, 2017, and has been updated periodically since, including most recently on Nov. 28, 2022.