In the Thick of It
A blog on the U.S.-Russia relationship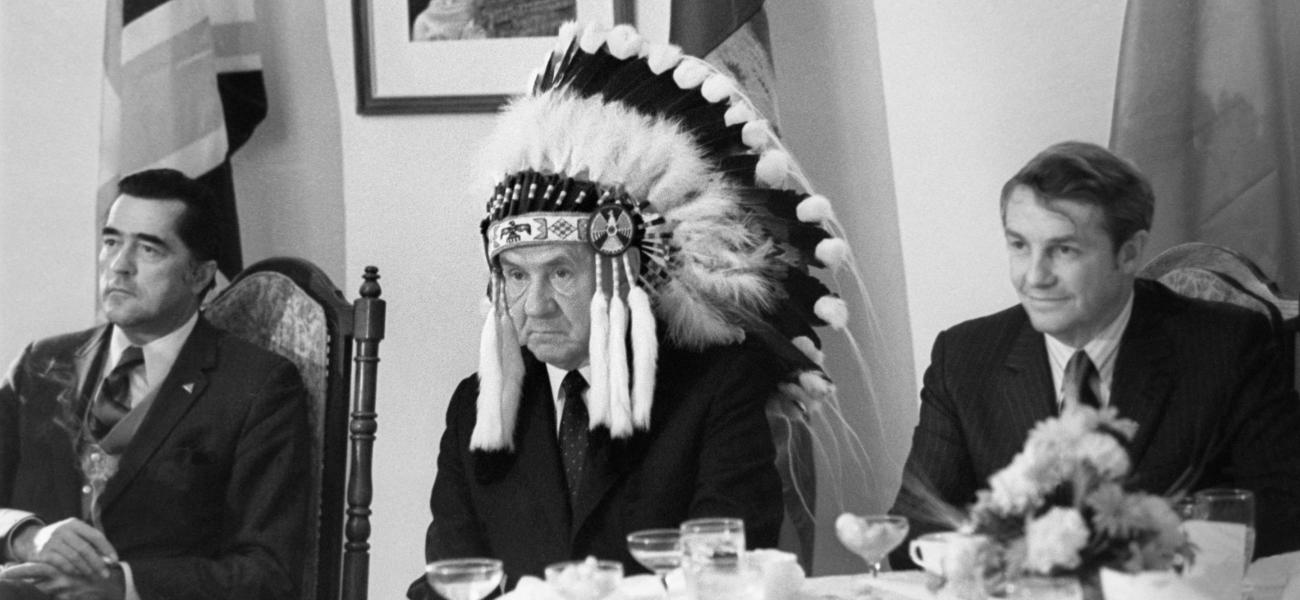 2 Decades of Russian 'Whataboutism': A Partial Rundown
October 21, 2021
Aleksandra Srdanovic
The discord of American politics, U.S. military engagements abroad, the English-language dark web—all these offer myriad opportunities for criticism. And Russian President Vladimir Putin took advantage of them with gusto after his June 16 Geneva summit with U.S. counterpart Joe Biden. One journalist called Putin's deft deflection of tough questions from reporters "a masterclass in whataboutism"—which might be defined as the strategic practice of deflecting criticism with counter-accusations against the criticizer, while implying hypocrisy and/or ignoring circumstances that could weaken one's argument but not addressing the original criticism.
This tactic was frequently employed by the Soviet Union in response to Western criticism of its domestic and foreign policies, with America most often in the crosshairs. One early use of whataboutism—a term coined much later in the West—followed a speech made by then U.S. Secretary of Commerce W. Averell Harriman in 1947, in which he warned that Soviet totalitarianism was "a new and more threatening imperialism." In response to Harriman's remarks, Soviet writer Ilya Ehrenburg published a commentary in Pravda that the Christian Science Monitor described1 as saying that Americans wanted "to drop atom bombs on the Soviet Union because they do not like its social order" but that the Soviet people, "though they consider racial laws and slavery in the southern states of the United States insulting to human dignity, do not intend on that account to turn modern weapons against Mississippi or Georgia." Ehrenburg also asked how the United States could be disgusted by Nazi atrocities when it has, in the Monitor's rendition, "ghettoes for Negroes and lynch courts?" By the time the Soviet Union collapsed, accusations of America "lynching Negroes" had become a punchline for irreverent jokes about Soviet officialdom's own hypocrisy and, as an Economist correspondent wrote in 2008, "a synecdoche for Soviet propaganda as a whole."
Post-Soviet Russia took up its predecessor's tactics as it sought to shield itself from Western criticism. Like the online disinformation reportedly spread by Russian troll farms, whataboutisms can mix substantive criticism of U.S. foreign and domestic policy with falsehoods and spurious equivalencies, like comparing the state-backed use of illegal performance-enhancing drugs by government-sponsored Russian athletes with the use of Chinese traditional medicine by U.S. swimmer Michael Phelps.
The collection below features statements made between 2000 and 2021 by Russian officials and state-run media outlets, organized using the same basic categories as our news and analysis digests. It is meant to give insight into the sort of responses Western officials might expect when criticizing the present Russian leadership, if not to prepare them for rebutting Moscow's rebuttals.
I. U.S. and Russian priorities for the bilateral agenda

 
Great power rivalry/new Cold War/NATO-Russia relations:
China-Russia: allied or aligned?
Missile defense:
Nuclear arms control:
Counterterrorism:
Conflict in Syria:
Cyber security:  
U.S.-Russian relations in general:

 
II. Russia's domestic policies 

 
Domestic politics, economy and energy:

 
Security, law-enforcement and justice:

 
III. Russia's relations with other countries

 
Russia's general foreign policy and relations with "far abroad" countries:

 
Ukraine: 
Footnotes:
Stevens, Edmund, "Pravda Aces Aim Criticism at Forrestal," The Christian Science Monitor, Oct. 9, 1947, p. 15.
Aleksandra Srdanovic is a graduate student at Harvard University and a student associate with Russia Matters.
Photo: Soviet Premier Alexei Kosygin meeting in 1971 with representatives of Canada's indigenous population in Edmonton. When criticized for their abysmal human rights record, the Soviets often fired back by pointing to the centuries of mistreatment of Native Americans. Photo by Vasily Yegorov/ TASS.