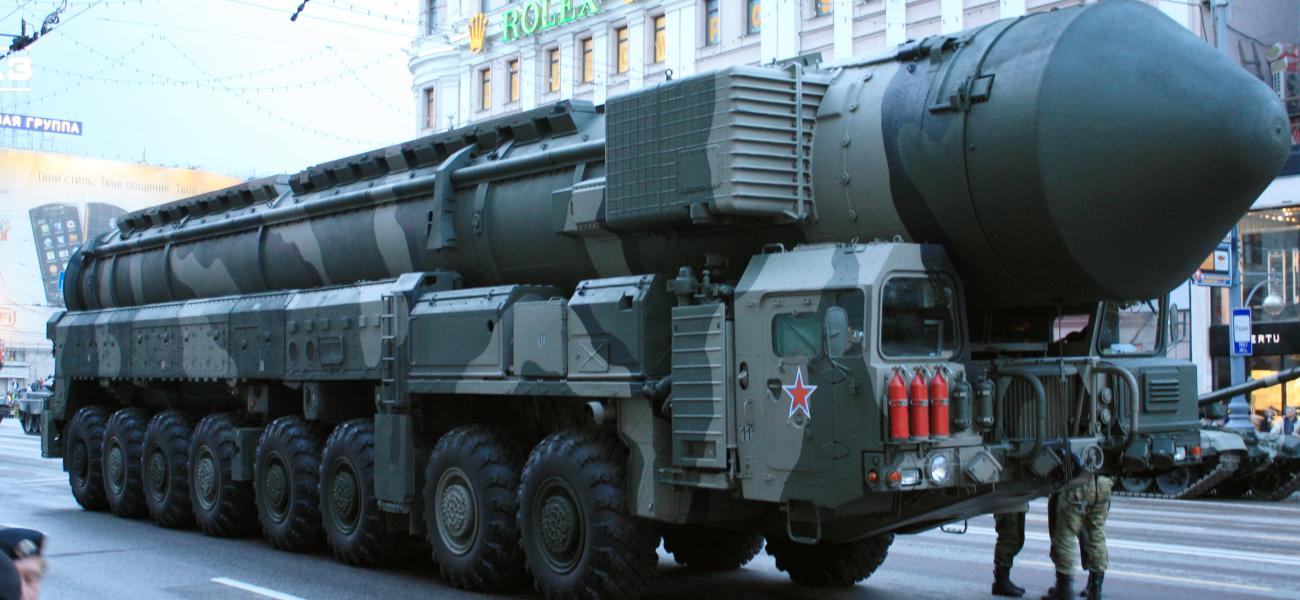 With New START Extended, What Is Future of US-Russian Arms Control?
February 05, 2021
RM Staff
Not so long ago, as the U.S. prepared to withdraw from the INF Treaty after 30-plus years over Russia's alleged violations of that accord, the future of nuclear arms control in general and U.S.-Russian arms control in particular looked so dim that we at Russia Matters asked leading experts whether arms control was dead. A year and a half later, however, fears of the death of arms control have diminished greatly, thanks to the decision by America's new president, Joe Biden, and Russia's Vladimir Putin to extend another crucial treaty, New START. But doubts about the future of arms control remain. Will the extension of New START be a one-off deal between two countries that see each other as adversaries, or will it be followed by further steps? If the latter, then what could and should these steps be? Below, six eminent experts give their answers.
1. What does the extension of New START entail for the future of strategic stability in the U.S.-Russian nuclear dyad and for the general bilateral relationship in the short to medium term?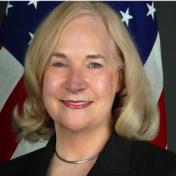 Laura Kennedy
Steering Committee Member, Leadership Council for Women in National Security
The extension of New START has provided continued predictability and transparency for the world's two largest nuclear forces, thereby preserving a key measure of strategic stability, allowed prudent force planning and warded off a more economically debilitating and destabilizing new arms race. Extension will not solve existing bilateral issues with Russia nor was it intended to. But it effectively deals in the near term with the existential nuclear issue and provides a new window to tackle the medium- and longer-term nuclear challenges while relevant officials on both sides can continue to work on the extensive and difficult bilateral agenda.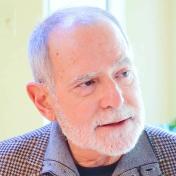 Michael Krepon
Co-Founder and Distinguished Fellow, Stimson Center
Areas of friction will remain and could flare into crises if [Russian President Vladimir] Putin is inclined toward risk-taking behavior. My view is that he takes calculated risks, but not extremely dangerous ones. For the next five years, one area of competition will be tamped down because of New START. These limits matter, and they are better than no limits whatsoever. Yes, there are new ways to deliver nuclear weapons, and both countries can avail themselves of them. But I see nothing akin to the advent of cruise missiles that created such havoc to the central limits in SALT.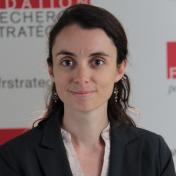 Emmanuelle Maître
Research Fellow, Foundation for Strategic Research
The extension of New START removes a thorn from the strategic discussion between the two countries and means that they do not have to consider arms control in "emergency mode" to avoid the expiration of the last agreement on strategic forces. It buys time for more in-depth consultations. Concerning strategy stability, the extension of New START is very important as it means that the global volume and structure of both states' strategic arsenals will remain predictable in the coming five years. Given industrial and financial pressure, it is unlikely that without the treaty either of them would have started a massive effort to go beyond the New START limitations. Nevertheless, given the tendency of militaries to assume the worst, staying within the official restrictions of the treaty is an important clarification that will reduce the risk of misperceptions. Second, the preservation of the inspection mechanism will allow for the continuity of some form of dialogue and communication between the two countries on these issues, no matter the political situation.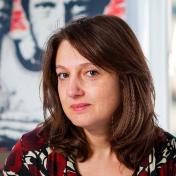 Olga Oliker
Program Director, Europe and Central Asia, International Crisis Group
The extension of New START, first and foremost, preserves bilateral strategic arms control. Had the treaty expired, negotiators would have been starting from scratch the next time around, if there was a next time around, with no limits on strategic systems in the meantime. It also confirms Moscow's and Washington's commitment to arms control as a valuable means of assuring their own, mutual and global security and thus the shared belief that strategic stability has value. From the standpoint of the overall bilateral relationship, it solves none of the many problems and disagreements between the two countries—but it does indicate that both states are aware of the dangers of those disagreements escalating.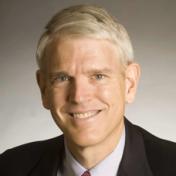 Steven Pifer
Brookings-Robert Bosch Foundation Transatlantic Initiative Fellow
The extension of New START means that the United States and Russia will enjoy for another five years the predictability provided by the treaty's limits on the other side's strategic forces. They will also continue to get the information about those forces provided by the treaty's verification provisions, such as data exchanges and on-site inspections. Had the treaty expired, economics would have prevented either side from a major strategic arms build-up, but there could well have been a "creep-up," if one or both militaries added warheads to deployed strategic missiles that, due to New START limits, now carry fewer warheads than their capacity. Absent New START's verification measures, the sides would have had less visibility into the actions of the other, which would lead them to make worst-case assumptions. Such assumptions entail more expensive military responses. New START's extension means that the nuclear aspect of U.S.-Russia relations will be contained until 2026. That's a good thing for the broader relationship.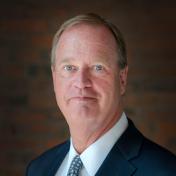 William H. Tobey
Director, U.S.-Russia Initiative to Prevent Nuclear Terrorism, Belfer Center for Science and International Affairs
Extending New START offers a period of transparency and predictability, but does nothing to redress very real stresses on strategic stability emanating from both Russia and the United States. From Moscow, we see an apparent (and baffling) determination to enter a potentially ruinous military competition—despite the fact that Russia's GDP is about 5% of NATO's. This includes development of exotic and dangerous systems, such as a nuclear-powered cruise missile, and a widening gap of so-called "non-strategic nuclear weapons" (the significance of that distinction might be lost on our NATO allies). From the United States, a successful test of the Navy's SM-3 block IIB against an ICBM-class target means that the United States could acquire significant additional ABM capabilities relatively quickly. Moreover, all this will need to be haggled over with a backdrop of Russian cheating on and U.S. withdrawals from earlier arms control treaties.
2. What does the extension of New START mean for the future of bilateral and multilateral arms control in the short to medium term? Where does that future lie: in counting and reducing numbers or focusing on observation of norms, and why?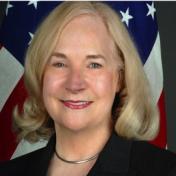 Laura Kennedy
Steering Committee Member, Leadership Council for Women in National Security
Extension provides an immediate win-win for the new Biden administration. It also provides an essential modicum of nuclear disarmament as we head toward the August 2021 NPT Review Conference. The fact that the U.S. administration has renewed this key element of bilateral nuclear arms control with Russia, despite manifold bilateral differences, can help reinvigorate withered means of dialogue/cooperation on other pressing nuclear challenges such as reengaging on the JCPOA (a priority) and on the DPRK nuclear threat. Extending New START means we will continue to count numbers even as we grapple with observing existing norms and seek new ones across the arms control arena, such as governing cyber and use of space. We can walk and chew gum at the same time! Despite the freighted political agenda, we should not give up the goal of further nuclear reductions; indeed we are mandated by Article VI of the NPT to pursue them. That includes new strategic Russian systems not covered under New START, seeking to get a handle on nonstrategic systems as well as going beyond deployed systems to explore how to constrain warheads, deployed or non-deployed, which will require much new technical study. Getting treaties through Congress is admittedly a task for Amazons (we need to continually work at public education and rebuilding bipartisan coalitions to support arms control). We can also explore presidential initiatives to limit nuclear forces (à la Rose Gottemoeller's suggestion to agree to bring down New START deployed warheads from 1,550 to 1,450 in line with the last data exchange). We need to start with a serious and consistent strategic stability dialogue with Russia to survey what we can aim for in the medium and longer term, both in terms of constraining numbers and developing and reinforcing norms.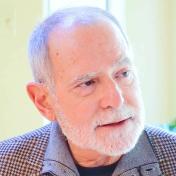 Michael Krepon
Co-Founder and Distinguished Fellow, Stimson Center
New START provides a breather. Some provisions can be updated, and both Washington and Moscow can begin to consider creative ways to engage other nuclear-armed rivals in what I call behavioral arms control. Multilateral treaties with numbers seem most unlikely.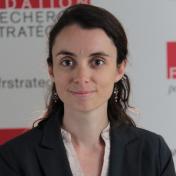 Emmanuelle Maître
Research Fellow, Foundation for Strategic Research
Counting and reducing numbers will be increasingly difficult as arsenals grow increasingly asymmetric and it may become difficult to find equivalent systems on which similar caps may be imposed. Nonetheless, the preservation of global limitations on strategic weapons matters in order to avoid the risk of worst-case assumptions of adversary forces leading to an irrational increase in national forces. Importantly as well, the abandonment of such controls would send a very negative signal to the nonproliferation community worldwide and non-nuclear weapon states in particular. The fact that New START has been working with relative confidence on both sides of its correct implementation and with a robust verification system means that, although this kind of deal faces difficulty, it can still be adequate in some situations. However, its direct extension for five years also shows that there is little prospect of being able to negotiate rapidly a follow-up or complementary legally binding treaty, whether bilaterally or multilaterally.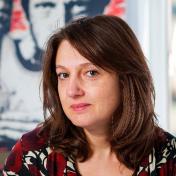 Olga Oliker
Program Director, Europe and Central Asia, International Crisis Group
In the short term, Moscow and Washington have created space to talk about how to pursue arms limitations in the future. This includes conversations about (and with) other countries, about other sorts of weapons and about a variety of different sorts of limits—whether in numbers, deployments or actions. This also means, potentially, tradeoffs between these different categories. Increased stability lies in reassurance as well as deterrence, and that means each party agrees to limit that which worries others in exchange for those others' accepting limits on their own most unnerving weapons and activities.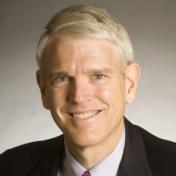 Steven Pifer
Brookings-Robert Bosch Foundation Transatlantic Initiative Fellow
New START's extension gives Washington and Moscow time to figure out where they want to take their arms control dialogue next. The Biden administration has already suggested that it would like to negotiate limits on all U.S. and Russian nuclear weapons. However, the administration still needs to get its team in place and likely will want to review its strategic force posture before going to specific negotiations. As for multilateral arms control, New START's extension strengthens the U.S. ability to urge other countries to press and sanction proliferators such as North Korea. Had the treaty expired, and U.S. nuclear arms no longer been constrained by any agreement, its diplomatic hand to pursue its nonproliferation goals would have been weakened. Counting, limiting and reducing numbers will almost certainly remain part of any U.S.-Russian nuclear arms negotiation. That's what Washington and Moscow have been doing for 50 years. That does not exclude, however, an emphasis on norms, such as no use of nuclear weapons, but those norms might develop with greater weight in multilateral channels.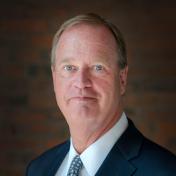 William H. Tobey
Director, U.S.-Russia Initiative to Prevent Nuclear Terrorism, Belfer Center for Science and International Affairs
Extending New START is likely a brief respite for arms control. Unless Russian violations of earlier treaties can somehow be resolved—and prospects for that are dim—it is unimaginable that the U.S. Senate would consent to ratification of new arms control agreements. Interestingly, both liberals and conservatives in the United States, for different reasons, seem to be interested in an agreement that would capture not just delivery systems but the nuclear weapons themselves. This would be necessary either to go to very low numbers as some Democrats favor, or to cover Russia's non-strategic nuclear weapons.
3. What next 2-3 steps, if any, would you recommend the U.S. take in either nuclear or conventional arms control and confidence-building or in nonproliferation? Should the U.S. reenter the Open Skies Treaty? What about the Iran nuclear deal (JCPOA)? Can and should the INF Treaty be revived or replaced?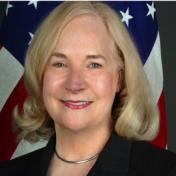 Laura Kennedy
Steering Committee Member, Leadership Council for Women in National Security
The most urgent U.S. task is to reengage on JCPOA; work with our partners to establish a compliance-for-compliance means to bring the original agreement back into force. As that is being accomplished, negotiators should focus on how to negotiate a follow-on agreement  to extend timelines for existing provisions and look at new means to deal with issues not captured in the JCPOA. The U.S. should seek a strategic security dialogue with China to survey the gamut of arms control issues and what might be possible to deal with in the near and longer term. (This bilateral dialogue can proceed in tandem within a reinvigorated P5 process.) Aim at some low-hanging fruit in the near term such as establishing U.S.-China hotlines/Nuclear Risk Reduction Centers, both of which we have long since established with Russia. Seek to establish ballistic mission launch notifications as China already has with Russia (that could possibly be the subject of trilateral talks). Focus on establishing codes of conduct with China such as the vital Incidents at Sea Agreement we established with Russia in 1972. Re the lapsed INF Treaty, there's no prospect now of restoring it, but discussions might explore more limited proposals such as constraining nuclear if not conventional intermediate-range forces, as evolving verification means allow. Re Open Skies, security benefits to the U.S. were negligible, but the regime was politically valuable as a multilateral transparency endeavor. U.S. consideration of possibly pursuing Russian Foreign Minister Sergei Lavrov's offer to rescind Russian withdrawal (following the earlier U.S. withdrawal) would largely hinge on legal considerations. If reentry into Open Skies would require Congressional ratification, further effort now would not be warranted.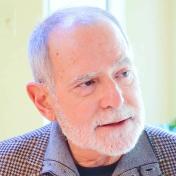 Michael Krepon
Co-Founder and Distinguished Fellow, Stimson Center
Re-entering the Open Skies Treaty makes complete sense. Trump's exit was a gift to Putin and to ideological foes of arms control. This treaty can help mend politico-military ties to states around Russia's periphery and with former Warsaw Pact states in Central Europe. The INF Treaty is gone, given Putin's material breach and the number of missiles the General Staff has already deployed.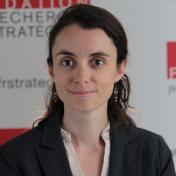 Emmanuelle Maître
Research Fellow, Foundation for Strategic Research
The evolution of the situation in Iran is a pressing reason to tackle the issue of nonproliferation and for the U.S. to try to rejoin the JCPOA, which had proved the only efficient way to convince Iran to agree to durable restrictions on its nuclear program. While the policies of the past four years in Washington and Teheran may have irreversibly damaged this diplomatic process, it is nonetheless essential to attempt to re-impose the limitations contained in the agreement. The U.S. should try to replicate the successful efforts that led to an almost consensual rallying of the international community in favor of a strong stand vis-à-vis the Iranian nuclear program in the years leading to 2015. This is a pressing reason to pay attention to other aspects of nonproliferation such as arms control and to be active in the various forums dealing with these issues, whether the NPT, the CEND or the IPNDV, and proposing constructive engagement on nuclear but also conventional arms control. Security concerns should of course be considered, and this should lead to reentering the Open Skies Treaty, which proved valuable to a number of U.S. allies. For the INF Treaty, however, the task may prove impossible, as both sides' militaries seem convinced of the utility of intermediate-range systems in a conventional-warfare scenario.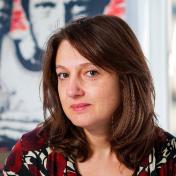 Olga Oliker
Program Director, Europe and Central Asia, International Crisis Group
Finding a way for the United States back into Open Skies would send a very useful and important message to European countries (including Russia) and to the world about the U.S. commitment to Euro-Atlantic security and to its treaty obligations. Saving Open Skies would help lay groundwork for substantive talks about European security, which the loss of that treaty would make less likely and more difficult. Returning to Open Skies (and JCPOA for that matter) won't fix the damage done by the Trump administration's several treaty/agreement withdrawals, but it's a start. Each deal is different, however. INF is not coming back, not least because both the U.S. and Russia see benefits in developing systems that had been banned by that treaty, and because other countries are not similarly bound. It's also not as simple as eschewing deployments, because we're talking about weapons that can move. Intermediate range systems can and should, however, be part of future conversations about potential conventional and nuclear limits.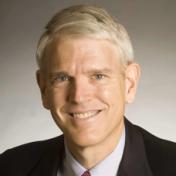 Steven Pifer
Brookings-Robert Bosch Foundation Transatlantic Initiative Fellow
First, launch strategic stability talks with Russia. These should cover the entire range of issues that affect strategic stability: nuclear weapons (strategic and non-strategic), missile defense, long-range precision-guided conventional strike systems, third-country nuclear forces and the space and cyber domains. The talks will give the sides the opportunity to better understand one another's concerns and perhaps allay some of them. Second, rejoin the Open Skies Treaty. This is a useful confidence-building measure at a time when military relations in Europe are tense. The Biden administration seems open to this. It should signal its intention early on, as the Russians have begun internal deliberations about withdrawing also, which would doom the treaty. It may, however, take some time to figure out how to rejoin the treaty, since it is unlikely that the Senate would consent to ratify that. Some other legal mechanism for rejoining the treaty will be necessary. Third, rejoin the Joint Comprehensive Plan of Action on Iran. Since the Trump administration left the JCPOA in 2018, Iran has drastically shortened the time it would need to produce the highly enriched uranium necessary for a nuclear bomb. That can be reversed if the United States rejoins. This is an area, preventing nuclear proliferation, where U.S. and Russian interests coincide.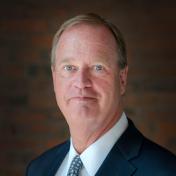 William H. Tobey
Director, U.S.-Russia Initiative to Prevent Nuclear Terrorism, Belfer Center for Science and International Affairs
The United States should re-enter the JCPOA to fix it from within. The bedrock of any effective verification is a complete and correct declaration, against which compliance can be measured. Unfortunately, Iran has refused ever to provide such a declaration and evidence is mounting of undeclared activities, equipment and materials. In the rush to complete the JCPOA, negotiators swept these issues under the rug, but an awkward bulge remains, evidenced most recently by the archive of nuclear weapons program documents smuggled out of Iran by Israeli agents. The Trump administration's withdrawal from the JCPOA understandably abraded U.S. allies, but if they truly care about making the agreement viable, they will attend to compliance issues. The United States and Russia should also take measures to minimize the risk that operation of their conventional forces could lead to fatal accidents or even war. Such measures could include agreements on how to fly or sail near each other's territory, using transponders on military aircraft operating near commercial flight routes and a recommitment not to operate ships or aircraft in an unsafe, unprofessional or provocative manner.
4. Should the U.S. pursue further dialogue with Russia on arms control and nonproliferation? If so, what kinds of systems and norms should be discussed and, perhaps, covered by future deals? Should missile defense figure in these discussions and how? Should other P5 countries be included in such dialogue and, if so, which ones?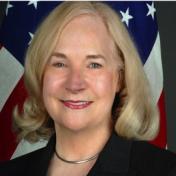 Laura Kennedy
Steering Committee Member, Leadership Council for Women in National Security
The U.S. should begin a serious and sustained strategic dialogue with Russia, presumably at the under secretary/deputy foreign minister level. Define the agenda, agree on working groups and establish a regular rhythm of meetings. We've had four separate U.S. leads over the last four years, which is no way to run a serious dialogue. Most of our nonproliferation challenges are handled in a variety of multilateral fora but are worth discussing in bilateral channels as well. Missile defense is a political sacred cow in the U.S. But while it may not be amenable to negotiated limits at this stage, missile defense should be part of the broader discussion of the offense/defense relationship. Our legitimate concern over protecting against a real DPRK threat should be acknowledged just as we should continue efforts to assuage Russian concerns (even if we believe unfounded) that our nascent missile defense could negate their retaliatory capability. We need to explore a whole range of new and emerging technologies such as hypersonic glide vehicles, cyber and artificial intelligence, as well as military activities in space, and develop norms to deal with them. Some of these will benefit from U.N. processes such as groups of government experts (GGEs). Nuclear disarmament must continue to be worked on by a reinvigorated P5 (consistent with their treaty obligations). While the U.S. does not support the newly entered into force Treaty on the Prohibition of Nuclear Weapons, it should seek to identify areas of common endeavor with the countries that have ratified the TPNW. In that connection, we should continue to build on efforts such as the International Partnership for Nuclear Disarmament Verification and possibly extend and reconfigure the Creating the Environment for Nuclear Disarmament initiative. Technical work must continue to pursue solutions such as how to verify prospective limits on non-deployed warheads.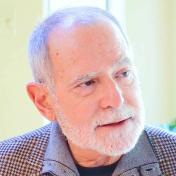 Michael Krepon
Co-Founder and Distinguished Fellow, Stimson Center
Missile defenses are part of the conversation. Another part: working together on a norms-based agenda to reduce nuclear danger, bringing in China and other nuclear-armed rivals.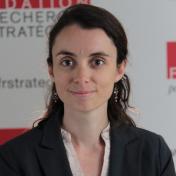 Emmanuelle Maître
Research Fellow, Foundation for Strategic Research
Political and security imperatives point to the necessity to keep up a dialogue with Russia on arms control and nonproliferation. However, realism should prevail and it appears unlikely that an ambitious agreement could be negotiated between the two countries in the coming four years, let alone ratified by the U.S. Senate, which remains very cautious regarding arms control initiatives. The United States, Russia but also other states potentially involved in the process such as China and France have currently very strong political red lines, which, added together, prevent any major progress. Nonetheless, attempts should be made to convince each actor to agree to limited efforts, such as transparency, unilateral restrictions, verification experiments and other risk-reduction initiatives. These dialogues should build on the expert work done in recent years to identify political positioning on these issues, actual security concerns and areas where risk-reduction measures could benefit all players.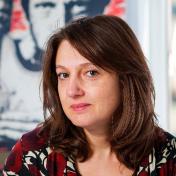 Olga Oliker
Program Director, Europe and Central Asia, International Crisis Group
Yes, of course. There's room for further limits on strategic systems and on other weapons, deployments, activities and technologies. That includes those that have not previously been subject to constraints, such as hypersonic capabilities, and those that were limited but are no longer, such as missile defenses and ground-launched intermediate range weapons. The U.S. has expressed concerns about Russia's non-strategic nuclear arsenal and Russia about U.S. deployments in Europe. Both worry about, and likely misunderstand, one another's nuclear strategic thinking and could benefit from more discussion and transparency. Some of these things could be decided bilaterally. Others cannot, as they inherently involve other countries. For example, many European countries, including Russia, worry about conventional buildups and activities in the Black and Baltic Sea regions. Whether bilateral or multilateral, the challenge for any agreement lies in defining what each participant wants others to limit and what they are willing to limit in return. Countries only come to the table if there's something in it for them. Wanting China (or any other state) involved isn't enough. Beijing will only sign on to a deal that includes benefits for it, whether those are limitations on U.S. and/or Russian arsenals or some other gain.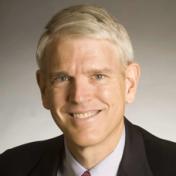 Steven Pifer
Brookings-Robert Bosch Foundation Transatlantic Initiative Fellow
The United States should pursue further dialogue with Russia on nuclear arms control, and Biden administration officials have already indicated that they intend to do so. The next logical step would be a bilateral treaty limiting all U.S. and Russian nuclear weapons—strategic or non-strategic, deployed or non-deployed—as New START constrains only 35-40% of each side's active nuclear arsenal. Within the overall aggregate limit, the sides could negotiate a sub-limit on warheads on deployed strategic ballistic missiles, the weapons that can be launched in minutes. This will not be an easy negotiation, but it is worth trying. In the past, the Russians have indicated that they want to discuss, and perhaps negotiate limits on, missile defense and conventional strike systems. The Biden team may face a hard question: Is its desire to limit all Russian nuclear weapons so strong that it would be prepared to accede to a Russian demand for limits on missile defense? A strong case can be made that doing so would be in the U.S. interest, but constraining missile defense would be controversial in Washington. While the next negotiation should be bilateral between Washington and Moscow, the P5 countries should continue their dialogue on nuclear arms-related questions. If the United States and Russia reach agreement to limit and reduce all of their nuclear arms, they might ask China, Britain and France each to make a unilateral commitment to not increase the size of its nuclear arsenal so long as the two nuclear superpowers were reducing.
William H. Tobey
Director, U.S.-Russia Initiative to Prevent Nuclear Terrorism, Belfer Center for Science and International Affairs
A dialogue with Moscow on the full range of nuclear issues will always be necessary, as long as the United States and Russia retain the two largest nuclear arsenals. It is unlikely that P5 arms control negotiations could be feasible. Yet a P-5 discussion on improving nuclear security, nonproliferation and principles for fulfilling the Nonproliferation Treaty's disarmament obligations would potentially be very productive. Even as great power competition intensifies, these topics demand cooperation.
The opinions expressed above are solely those of the contributors.
Updated after publication with responses from William H. Tobey.
Photo shared under a Creative Commons BY-SA 3.0 license.