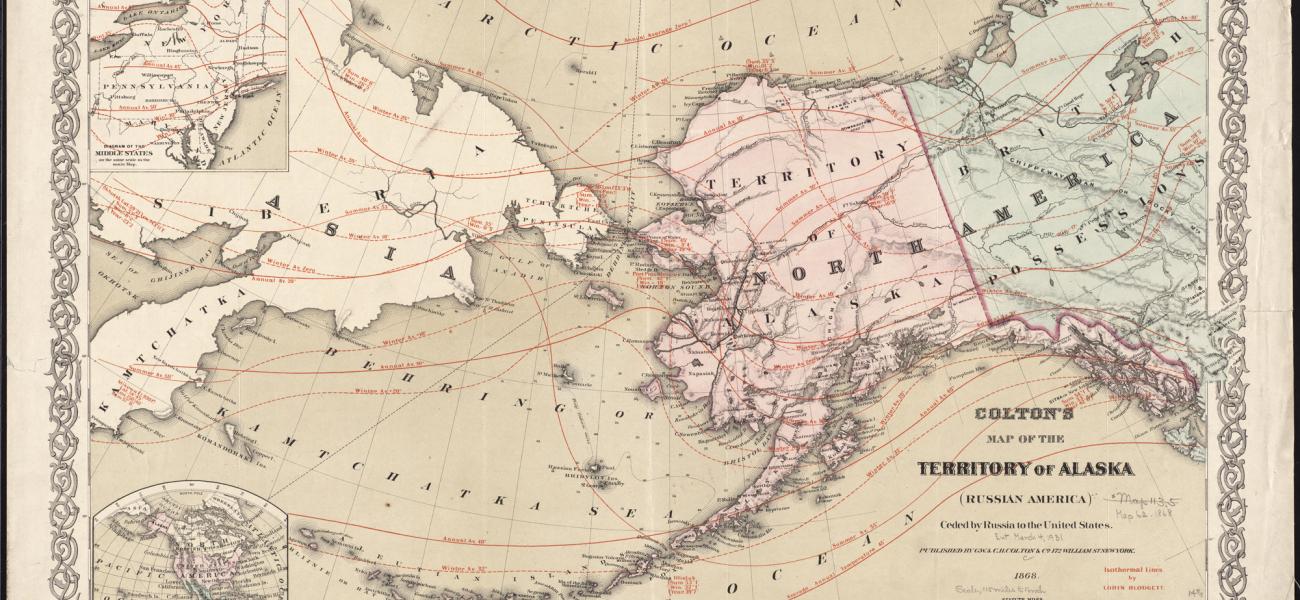 After US Midterms, Dialogue With Russia May Become Easier, Not Harder
November 14, 2018
Paul J. Saunders
While conventional wisdom has suggested that America's 2018 midterm elections are likely to further harden U.S. policy toward Russia—and to further undermine prospects for a more functional and cooperative U.S.-Russia relationship—there is good reason to think that this assessment is both overly simplistic and overly pessimistic. In fact, notwithstanding the Trump administration's many challenges in pursuing dialogue with Russia, the administration may be in a stronger position to do so now than it was before the voting.
The first question is whether the midterms have strengthened or weakened Trump as a leader. Although the Democratic Party did succeed in winning control of the House of Representatives, its victory was far from triumphant by historical standards for midterm elections—especially considering President Donald Trump's weak approval ratings. Democrats did not win control of the Senate; indeed, they lost seats. One conservative commentator has noted that Trump's Republican House allies lost many fewer seats than Democrats lost in the 1994 or 2010 midterm elections—54 and 63, respectively—during the Clinton and Obama administrations. And in each of those two elections, Democrats lost several Senate seats too. So far, Republicans appear to have lost 34 seats in the House and gained one in the Senate.   
Perhaps more important, however, is that the midterm elections galvanized not only anti-Trump Democrats, but also pro-Trump Republicans, producing record-breaking turnout for a midterm election. The sense that Democrats will almost certainly defeat Trump in 2020 has evaporated. This has profound consequences in that it ties Trump and the Republican Party closer to one another in 2020 and forces both Republicans and Democrats to conclude that Trump could well be a two-term president rather than the one-term aberration that many supposed. Indeed, the same commentator who pointed out Republicans' favorable performance relative to the Democrats' losses in 1994 and 2010 has compared the 2018 elections to those in 1970, when Republicans lost a dozen House seats and gained two Senate seats as a prelude to Richard Nixon's 1972 re-election. With this in mind, Trump may come out of the midterm elections in a better position to lead the Republican Party and to define and implement his foreign policy priorities. If dialogue with Russia is among them—as it seems to be—the president seems to have a stronger hand than before.
Similarly, past assumptions that Democrats will stymie Trump's Russia policy look increasingly uncertain. Earlier allegations of collusion between the Trump campaign and the Russian government during the 2016 election were hardly visible (or audible) during the 2018 campaign season, even though the voting was widely seen as a referendum on Trump and his leadership. This suggests that Democrats calculated that different issues—whether immigration, health care, the president's personal conduct, or other matters—would be more effective in combating him. According to a recent Pew Research Center poll only 5 percent of those who disapprove of Trump cite "collusion with Russia" as the main reason. While campaign rhetoric doesn't necessarily drive later policy, this makes clear that pursuing Russia-related charges isn't likely to be a winning issue for Democrats relative to other topics. This doesn't remove Russia from the political equation but may sharply reduce its priority and visibility as a political issue.
Indeed, moving forward, early reporting suggests that probable incoming Democratic House committee chairs will largely focus their attention elsewhere too. As a practical matter, many Democrats may feel that Trump's first two years in office have moved their policy and political priorities away from Russia. On one hand, Trump has not showered Moscow with concessions, whether motivated by sympathy or by blackmail, and has instead increased defense spending, identified Russia as a strategic competitor in formal defense policy documents, attacked Syrian troops despite Russian warnings and expressed his intent to withdraw from the Intermediate-Range Nuclear Forces Treaty. On the other hand, the president's domestic policies are having far more impact on Democratic voters. Again, this doesn't mean that House Democrats will give up on Russia as a political issue, but it does mean that Russia will likely be much less central, and much less effective as an instrument of political mobilization—unless and until Special Counsel Robert Mueller's investigation produces consequential findings.
From this perspective, new sanctions legislation need not be any more likely than it was before the election and may even be less likely absent new action-forcing events. Much recent congressional activity surrounding sanctions was tied to deterring Russian interference in the midterm elections—something that few now see as a major issue and that may take new legislation off the table for the remainder of the year. Moreover, the most important successful sanctions legislation, the Countering America's Adversaries Through Sanctions Act (CAATSA) was not only a policy exercise but a political one; Republicans needed to demonstrate that they would stand up to Trump and that they were prepared to punish Moscow. Having done so once, they will probably feel much less political pressure to do so again absent compelling new developments. As a result, without further provocative Russian conduct or investigative discoveries in the United States, additional sanctions seem more likely to emerge from workmanlike bureaucratic implementation of existing law—including sanctions tied to Russia's apparent poisoning of former Russian intelligence officer Sergei Skripal and his daughter in the United Kingdom and the addition of companies and individuals to existing election- and Ukraine-related sanctions lists—or even from new executive orders.
Nevertheless, the U.S.-Russia relationship remains quite poor. Tensions are high over Ukraine, Syria, Afghanistan and a host of other disputes over issues ranging from arms sales to cyberattacks, political interference and some Russian diplomatic properties in the United States. More important, U.S. and Russian interests and perspectives diverge on many of these issues; this reality would considerably complicate efforts to manage U.S.-Russian differences even if relations were better.
For those seeking silver linings in the storm clouds over Washington and Moscow, the most promising may well be the new communication channel between National Security Advisor John Bolton and his Russian counterpart, Security Council Secretary Nikolai Patrushev. Establishing a format for official, high-level dialogue between the United States and Russia is the essential prerequisite for any effort to manage differences and to seek more than that where the Trump administration can advance American interests. The Kremlin made a visible effort to establish this connection, delivering not only Patrushev during Bolton's recent trip to Moscow, but also meetings with Putin, Foreign Minister Sergei Lavrov and Defense Minister Sergei Shoigu.
Moreover, Bolton's hardline reputation in the United States helps to insulate Trump at home from further political attacks over the administration's engagement with Russia. Democrats have many complaints about Bolton, but none could credibly charge him with being "soft" on Russia. Conversely, while Russian officials don't welcome Bolton's conservative positions or Trump's slow evolution into a more traditional Republican president on many foreign policy matters, many in Russia's foreign policy elite prefer dealing with a hardline Republican administration over some of the alternatives, like an Obama or Clinton administration. Thus, while it may appear counterintuitive, the midterm elections may clear the way for deeper and more frequent U.S.-Russia interactions that have been impossible since charges of Russian interference in the 2016 election first emerged.
Author
Paul J. Saunders
Paul J. Saunders is executive director of the Center for the National Interest and directs its U.S.-Russian Relations Program.
Illustration: Colton's 1868 map of the territory of Alaska (Russian America), in the public domain.
The opinions expressed in this commentary are solely those of the author.