'Crippling' Sanctions? Russia's Economy Is Afloat—For Now
August 05, 2022
Joshua Henderson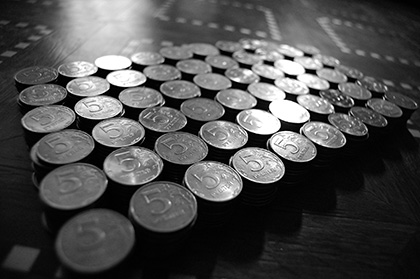 Despite the latest Western sanctions against Russia approaching their half-year point, Russia's war effort in Ukraine rages on. How has Russia sustained its campaign in the face of what many major news outlets and at least one academic institution have called "crippling" sanctions? One possible answer: Russia's economy is not as crippled as people think. Just last week, the IMF revised upward its annual projection for changes to Russia's GDP, saying it would contract not by 8.5% but only by 6% this year (at the same time, the IMF downgraded its forecasts for global, U.S., EU and Chinese growth). The World Bank has likewise revised its 2022 forecast for Russian economic output, saying it would shrink by 8.9% instead of the 11.2% estimated in April. Russia's Central Bank, meanwhile, cut interest rates to below pre-invasion levels, another sign Russia's economy is doing better than anticipated. While the U.S. and its allies are focusing on the long-term impact of sanctions, a number of other indicators show that, despite sanctions, Russia's economy is doing as well as—or better than—other major economies.
Of course, there is clearly a negative side to the state of the Russian economy, from shrinking imports to plummeting equity indices. But getting a full picture means looking at positives and negatives. Here are some of the positives, which have been underreported in my view, to help our readers have a more complete picture when forming their opinions on Russia's economic performance in the wake of sanctions.
Claim: Sanctions are crippling Russia's economy.
Inconvenient Facts:
Joshua Henderson is a researcher at the Harvard Kennedy School's Belfer Center for Science and International Affairs, where he focuses on Chinese domestic policy, political economy and U.S.-China relations.
Footnotes
Figures as of Aug. 4, 2022, using a live tracker, so exchange rates change throughout the day.
Figures as of Aug. 4, 2022, using a live tracker, so exchange rates change throughout the day.
The opinions expressed herein are solely those of the author. Photo by platinum07 shared under a Creative Commons license.