In the Thick of It
A blog on the U.S.-Russia relationship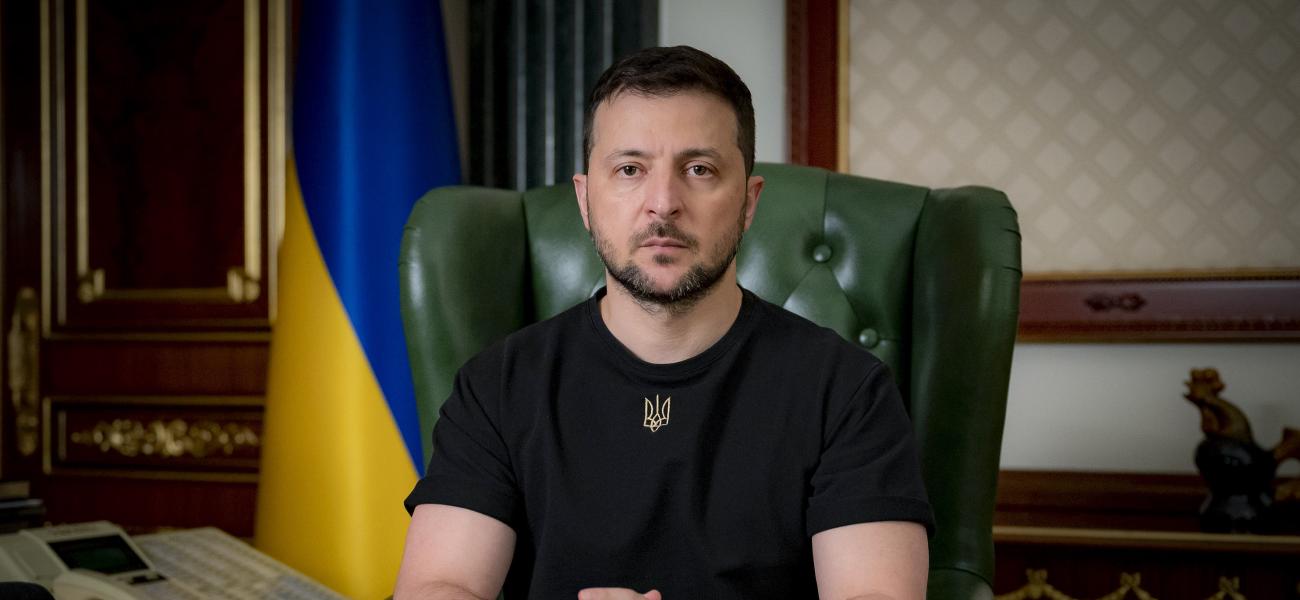 As War Nears 6-Month Mark, Ukraine Struggles Against New-Old Foes: Collaborators and Corruption
July 22, 2022
RM Staff
What's the latest on Ukraine? Top security officials ousted: Ukraine's president, Volodymyr Zelensky, has suspended two senior political allies—the country's Security Service chief and prosecutor general—alleging they had failed to prevent treasonous collaboration with Russia among scores of their subordinates. Announcing the decision in his nightly video address on July 17, Zelensky said more than 60 employees of the two agencies had "remained in the occupied territory and are working against our state," according to the official English translation of his remarks. He added that 651 criminal cases involving treason and collaboration had been initiated against prosecutors, detectives and other law-enforcement officials. "Such an array of crimes against … the national security of the state and the connections detected between the employees of the security forces of Ukraine and the special services of Russia pose very serious questions to the relevant leadership," Zelensky said, promising that the "inspection of law enforcement agencies" would continue. While Zelensky initially only suspended spy chief Ivan Bakanov and Prosecutor General Iryna Venediktova, Ukraine's parliament approved their dismissal on July 19. Both were considered Zelensky loyalists, and Bakanov is a childhood friend of the president's.
What's at stake? Collaboration can cost Ukraine land: Early in the war decisions made by senior personnel in Ukraine's Security Service, the SBU, may have helped Russian forces take control of Kherson, the first major city they captured, and with little resistance. A day before Zelensky's announcement about the dismissals, Ukrainian authorities detained on suspicion of treason Oleh Kulinich, the former regional SBU chief for Russian-annexed Crimea and Bakanov's personal advisor, fired in March when Russian forces took Kherson, where Kulinich had his office. Three senior officers from the SBU's Kherson office, including Gen. Serhiy Kryvoruchko and Col. Ihor Sadokhin, were charged with treason in late March. This week, Russian Foreign Minister Sergei Lavrov said Moscow's territorial aims in Ukraine have expanded to include the Kherson region. (For specific instances of suspected collaboration in Kherson, see below.)
Is corruption the secret sauce? Immediately after announcing the dismissals, Zelensky went on to update listeners on the search for new leaders of the Specialized Anticorruption Prosecutor's Office and the National Anticorruption Bureau of Ukraine. Prior to Russia's invasion, corruption was one of Kyiv's biggest problems, with Ukraine consistently placing in or very near the bottom third of countries in Transparency International's Corruption Perceptions Index. NATO and EU officials reportedly pushed this month for "better tracking of weapons supplied to Ukraine in response to fears that criminal groups are smuggling them out of the country and on to Europe's black market," according to the FT. Under Venediktova, the paper noted, "Ukrainian prosecutors appear to have made little headway in clamping down on corruption." The SBU was no exception: The New York Times reported this week that "business groups have said that the service shook down companies for bribes and that corrupt agents, compromised and facing possible prosecution, became easy marks for recruitment by Russia." The paper quoted analyst Serhiy Fursa of Ukrainian investment bank Dragon Capital as writing on Facebook: "What lesson did this war give us? A corrupt man is Putin's best friend."
Collaboration in context: Though corruption may certainly be a factor in weakening Ukraine's defenses against Russia, it is the collaboration with Russian forces that has more evident impact on these defenses. "Cleavages in Ukrainian society, which no post-Soviet Ukrainian government tried very hard to heal," were a key ingredient in the eight-year-old war in the east, as Robert Hamilton has written. Aside from ethnicity and language, these cleavages involved "diverging views of Ukraine's history and its future vector of international integration and diverging social and economic structures"—and they have not disappeared altogether. Governance in some Russian-occupied areas has been handed over to willing locals. Whatever the roots and causes, here are some details on instances of alleged collaboration from recent press reports:
What's next? Ivan Bakanov and Iryna Venediktova are not the first top siloviki to be fired in Ukraine over failure to root out collaboration and corruption, and they won't be the last unless Zelensky shows political will to push through lustration and structural reforms to weed out these two challenges. As insightful Ukraine analyst Konstantin Skorkin has observed: "The Ukrainian president is still limiting himself to changing personalities, rather than reforming institutions. Therefore, there are no guarantees that the new security forces will be more effective than the old ones."
Footnotes:
The

NYT places

the SBU's personnel numbers at 27,000.