In the Thick of It
A blog on the U.S.-Russia relationship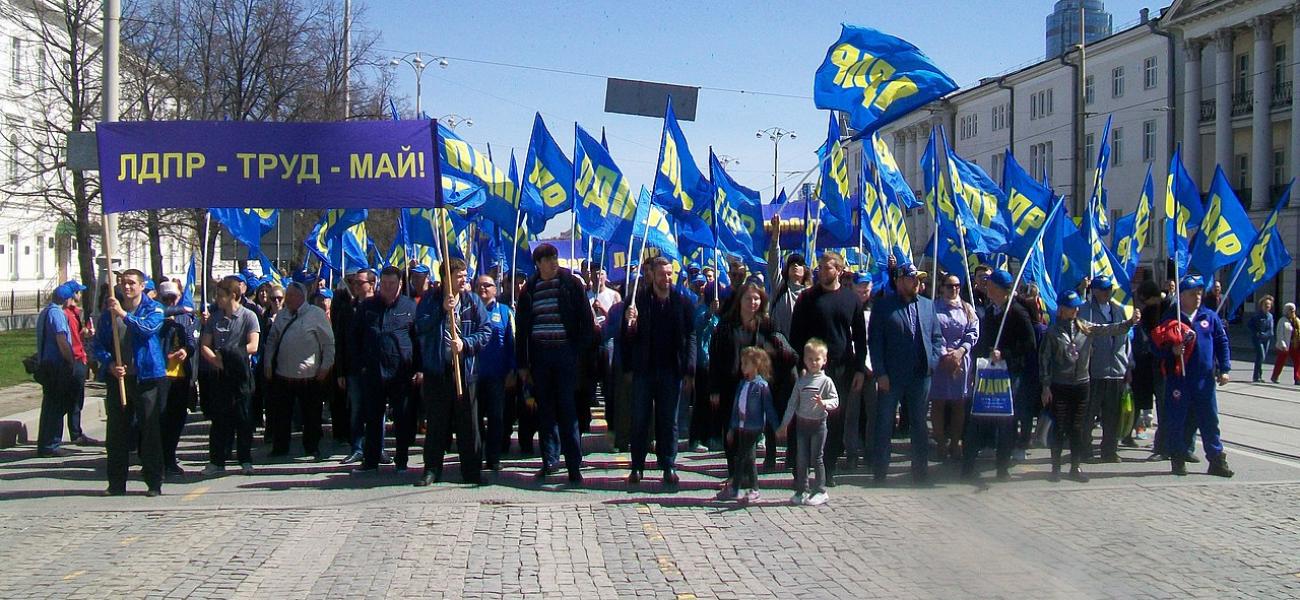 Support for KPRF Wanes in Comparison to LDPR, Recent Poll Indicates
September 09, 2020
RM Staff
With one year left before the parliamentary elections in Russia, the nationalist Liberal Democratic Party of Russia (LDPR) has emerged as the second-most popular political party in Russia behind the ruling United Russia Party, according to the Levada Center.
The Russian independent polling organization's Aug. 20-26 poll shows that the LDPR has extended the lead it gained in February over the Communist Party of the Russian Federation (KPRF). Poll results show that if an election were to be held on the coming Sunday, 16 percent of people who indicated that they would vote said they would choose the LDPR, compared to 45 percent for United Russia and 9 percent for the KPRF.
While the LDPR and KPRF have recorded similar poll numbers over the past few years, recently, the LDPR has polled significantly higher than the KPRF, as shown in Figure 1:
Figure 1:1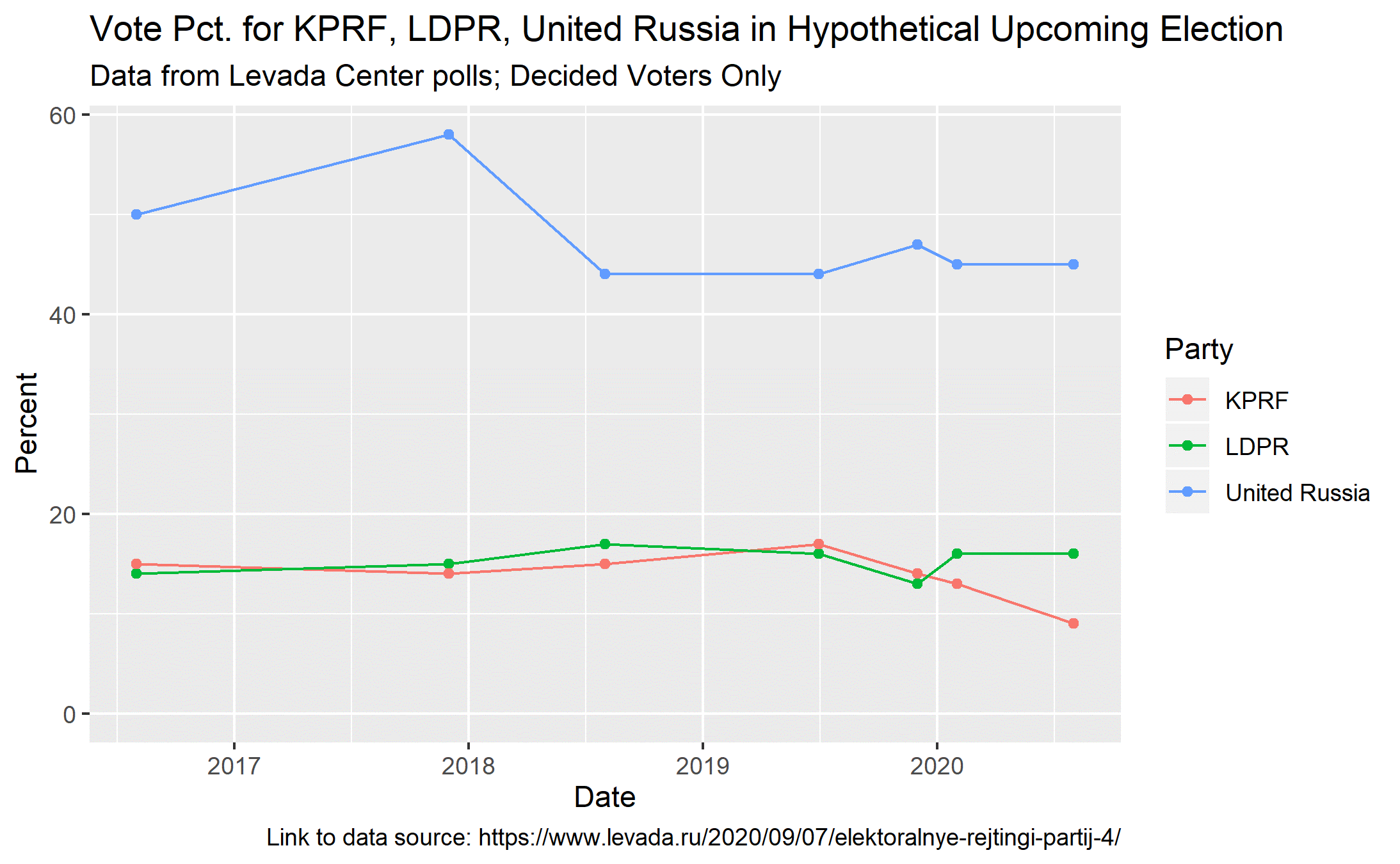 Analysts argue that the LDPR's recent relative success can be tied to the pandemic and this summer's protests in Khabarovsk. Aleksandr Pozhalov, a Moscow-based political scientist, notes that "during the period of the pandemic, pollsters recorded a decline in support for the parliamentary opposition," and the fact that the LDPR's popularity did not wane "likely shows a rise in the party's popularity."
The effects of this summer's protests have had less of a clear effect, argues Levada Center director Lev Gudkov. The protests, which occurred in the Russian far-eastern city of Khabarovsk following the arrest and removal of popular LDPR governor Sergey Furgal, were "not associated with the LDPR" party so much as with Furgal himself: "Sergey Furgal is perceived there as an independent politician who, yes, once did run as an LDPR member. Vladimir Zhirinovsky [LDPR's leader] is trying to create political capital out of this situation, but in the minds of the people, Furgal and the LDPR are two different things." Furthermore, Pozhalov noted that due to the protests, the LDPR has been in the public eye more, which may lead to inflated results.
On Sept. 13, Russians will head to the polls for regional elections; however, the next Duma elections are still a year away. While the current poll numbers certainly do not automatically indicate that the KPRF will relinquish its position as the second-most represented political party in the Duma in the next election cycle, the LDPR's lead in the polls over the KPRF has grown noticeably, and in the midst of a year of uncertainties, this is a phenomenon certainly worth noting.