In the Thick of It
A blog on the U.S.-Russia relationship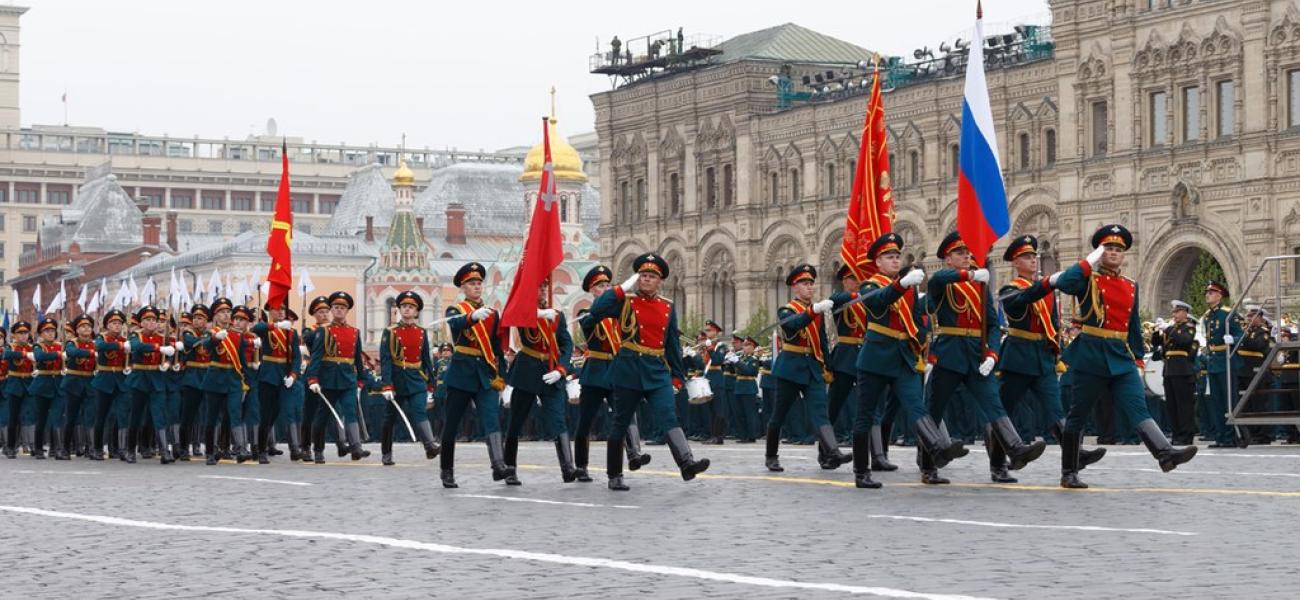 Russia's Positioning in the Annual Threat Assessment: 2022 vs. 2023
March 10, 2023
Aleksandra Srdanovic
The Office of the Director of National Intelligence has just released the Annual Threat Assessment of the U.S. Intelligence Community. Unsurprisingly, one of the most notable changes in ATA-2023 compared to ATA-2022 is the addition of sections on various aspects of Russia's war in Ukraine and its impact. In addition to Russia, the new assessment also details threats emanating from China, Iran, North Korea, climate change, environmental degradation and other transnational issues.  
The tables below highlight differences in the 2022 and 2023 assessments relating to Russia across country profiles and transnational issues. The most notable takeaways on Russia from the 2023 report include:
Moscow's military forces have experienced significant losses in the Ukraine conflict, reducing their ability to pose a conventional military threat to European security and operate assertively in Eurasia and globally, necessitating increased reliance on nuclear, cyber and space capabilities. This follows the 2022 assessment that Russia was anticipated to prioritize military modernization to protect its national security and expand global influence through foreign military engagements and the acquisition of new weapons, despite sluggish defense spending.

 
Russia's "special military operation" in Ukraine did not produce the desired outcome for Putin, as Russia withdrew from much of northern Ukraine and shifted its focus to the Donbas region and other areas in southern Ukraine, after initially invading Ukraine on three fronts on Feb. 24, 2022, with the intention of capturing Kyiv.

Although there is a potential for direct military conflict between Russia on one side and U.S. and NATO forces on the other, Russian leaders have refrained from taking actions that would escalate the conflict beyond Ukraine's borders, indicating their unwillingness to engage in such a conflict. However, there remains a significant risk of escalation.

This follows the 2022 assessment, which warned of the dangers of Russia amassing troops near Ukraine's border, along with other Russian actions seeking to challenge and undermine international norms.

In spite of the worldwide criticism that Russia has faced following its invasion of Ukraine, China will persist in its diplomatic, defense, economic and technological partnership with Russia to challenge the U.S., albeit with a possible reduction in public support. The strategic partnership between China and Russia will endure as they share a common perception of the threat posed by the U.S., which creates potential risks in areas such as arms sales and joint exercises in the security collaboration sphere, as well as in diplomacy, where both countries have used their veto power on the U.N. Security Council to counter U.S. interests. This is a continuation of the assessment expressed in the 2022 report.

 

Russia's military failures in the war with Ukraine could harm Putin's domestic popularity, leading to further escalations in an attempt to regain public support. Concurrently, widespread corruption within the country is a long-term weakness and is consistently identified by Russian citizens as a significant issue, hindering Russia's economic performance and investment attraction

.
Russia's Regional and Global Objectives and Activities
In a commentary for The Hill published on Feb. 16, 2023, RAND adjunct senior fellow William Courtney writes that "Russia's revanchist and imperial ambitions may not stop at Ukraine. Unless Russian forces are defeated in Ukraine or withdrawn by new Kremlin rulers, Moscow might assault other post-Soviet neighbors. The West may face limits on the extent to which it could help them thwart such attacks."    
Ukraine
In testimony to the Senate Intelligence Committee, Director of National Intelligence Avril Haines said that "even as the Russian offensive continues, they are experiencing high casualty rates … Putin is likely better understanding the limits of what his military is capable of achieving and appears to be focused on more limited military objectives for now."
Military Capabilities
In testimony to the Senate Intelligence Committee, Director of National Intelligence Avril Haines said, "If Russia does not initiate a mandatory mobilization and identify substantial third-party ammunition supplies, it will be increasingly challenging for them to sustain the current level of offensive operations in the coming months … And consequently, they may fully shift to holding and defending territories they occupy. In short, we do not foresee the Russian military recovering enough this year to make major territorial gains."
WMD
In a report published on Feb. 16, 2023, Google's Threat Analysis Group assessed that "Moscow has leveraged the full spectrum of information operations—from overt state-backed media to covert platforms and accounts—to shape public perception of the war. These operations have three goals: (1) undermine the Ukrainian government; (2) fracture international support for Ukraine; and (3) maintain domestic support in Russia for the war." The Threat Analysis Group additionally assessed that "Moscow will increase disruptive and destructive attacks in response to developments on the battlefield that fundamentally shift the balance—real or perceived—toward Ukraine (e.g., troop losses, new foreign commitments to provide political or military support, etc.). These attacks will primarily target Ukraine but increasingly expand to include NATO partners."
Malign Influence
Climate Change and Environmental Degradation
Health Security
Biological Weapons
Anomalous Health Incidents
Additional Transnational Issues
Migration
Global Economic Consequences of Russia-Ukraine War
Conflicts, Fragility and Instability
Preface
Aleksandra Srdanovic is a senior associate for strategic initiatives at the Federation of American Scientists and a former student associate with Russia Matters.
Opinions expressed in this blog post are solely those of the author. Photo by Mil.ru shared under a Creative Commons license.