In the Thick of It
A blog on the U.S.-Russia relationship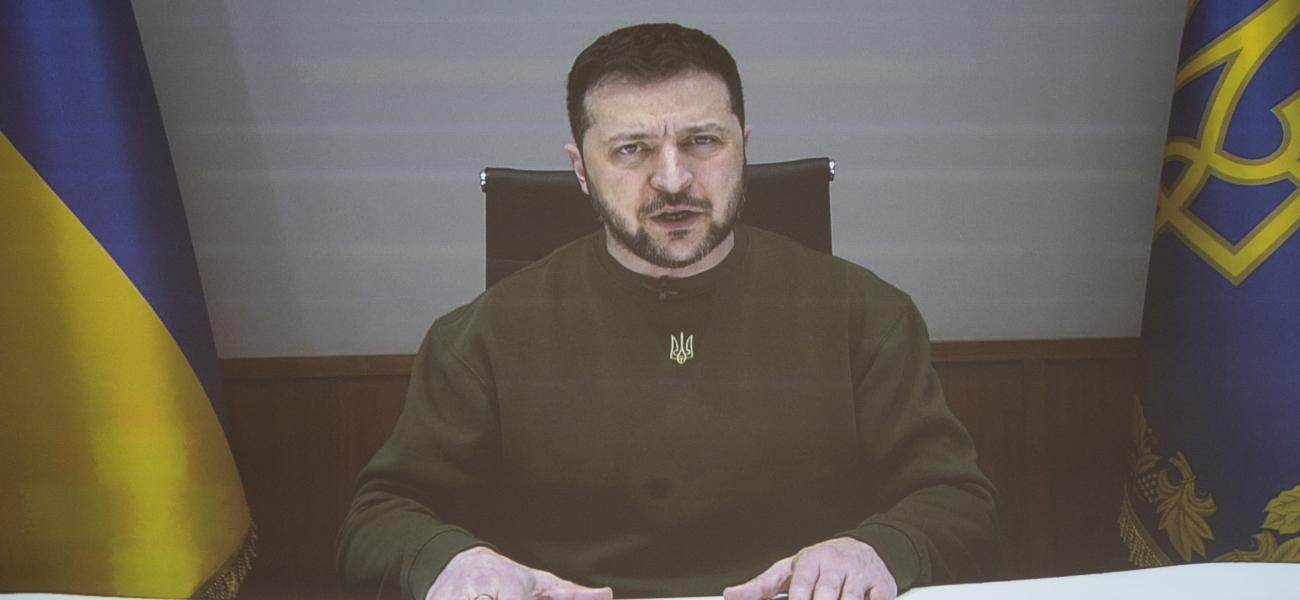 More Questions Than Answers on Russia and Ukraine at Munich Security Conference
March 03, 2023
Angela Stent
This year's Munich Security Conference focused heavily on the Russia-Ukraine war, which dominated both the public and private sessions. No Russian officials were invited, but several Russian opposition figures attended, including Mikhail Khodorkovsky, Garry Kasparov, Vladimir Milov, Zhanna Nemtsova, Yulia Navalnaya and 2022 Nobel Prize laureate Irina Shcherbakova. By contrast, Ukrainian officialdom and civil society were well represented. President Zelensky opened the conference virtually, thanking the United States, Europe and their Asian allies for their assistance, stressing the importance of the difficult next few months on the battlefield  and asking for more weapons, particularly fighter jets. Foreign Minister Dmytro Kuleba and speaker of the Rada Ruslan Stefanchuk spoke on panels with their U.S. and European counterparts, in Stefanchuk's case with former U.S. House of Representatives Speaker Nancy Pelosi. There were other Rada members and veterans in attendance. Viktor Pinchuk's harrowing photographic exhibit of Russian war crimes, which he had shown at the World Economic Forum in Davos, was on display in the conference hotel.
On the public stage, support for Ukraine was strong, with a consensus that Ukraine can and must win the war. U.S. Vice President Kamala Harris accused Russia of committing crimes against humanity and pledged that Russia will be held accountable for these crimes. Officials agreed that the collective West would support Ukraine for as long as it takes and that it was up to Kyiv to decide when it was time to negotiate. None of the officials—with the exception of the Ukrainians—articulated a clear vision of what the desired end goal was. For Ukraine, it is liberating the Donbas, and all other occupied territories including Crimea. For the United States and Europe there was no clarity on what a Ukrainian victory would look like, perhaps because it is premature to go into specifics.
There was much praise for the way the transatlantic coalition had held together, despite the economic pain caused by the sanctions. But there was also discussion about how long that will last. The Europeans were particularly concerned about what would happen in the congressional and presidential elections next year, particularly if Donald Trump or someone who shares his views were to be elected president. This year the largest congressional delegation ever attended the conference. Sen. Mitch McConnell was there to reassure the Europeans that the Republicans in Congress supported Ukraine. "Reports of the end of Republican support for Ukraine have been greatly exaggerated," he said. But he added that Europe needed to do more militarily. (His reassurances do not accurately reflect the reality of sentiment in the Republican party.)
Apart from agreeing that continued support for Ukraine was vital, Europeans at Munich were preoccupied with their own security situation as a result of Russian aggression. The war has brought home to them how dependent they are on the United States for security. For 30 years they believed that the end of the Cold War meant that they could focus on domestic issues and many of them failed to maintain their militaries. This is particularly true of Germany, which conceives of itself as a civilian power that refused to export weapons to conflict zones until very recently.  A year after Chancellor Olaf Scholz's Zeitenwende speech Germany has yet to allocate the promised funds to modernize its military. The discussions about how Europe must band together and provide for its own defense and achieve strategic autonomy were reminiscent of debates that have been there for decades. Whether Russia's invasion of Ukraine will galvanize the Europeans into doing more for their own defense remains to be seen. Looming over these debates was the larger question of whether European security can be achieved with Russia in the future or whether a new European security architecture can only be constructed without Russia.
Although the conference focused heavily on transatlantic perspectives, representatives from the Global South were in attendance with their own distinct views on the Ukraine conflict. Their message was that they face more pressing problems than the war in Ukraine, which they consider a local European issue that does not touch their interests, except on the issue of food insecurity and Russia's blocking of Ukrainian grain and fertilizer exports. For many of these countries, in addition to food insecurity, the most pressing problems are migration, humanitarian disasters, the impact of climate change and local armed conflicts. They question the amount of resources and attention the West is devoting to the Russia-Ukraine war and advocate a speedy end to the conflict. It was clear from these sessions that it will be very difficult for the West to persuade the BRICS and other players in the Global South to change their stance; neither will they condemn nor sanction Russia.
At past Munich conferences, Sergei Lavrov and his Iranian counterpart often gave the most confrontational speeches. This year Mr. Lavrov was not in attendance and no official Iranians were invited. It fell to Wang Yi, director of China's Office of the Central Foreign Affairs Commission, to confront his audience. He ridiculed the United States' shooting-down of the spy balloon and accused Washington of discriminating against China. He also promised that China would present its plan for how to end the Russia-Ukraine war the following week, which it did.
The 2022 Munich Security Conference took place days before Russia invaded Ukraine. At the end of this year's conference participants asked whether Russia and Ukraine would still be at war in February 2024. One hopes the answer will be negative but leaving Munich after three intense days of discussions there were more questions than answers about war and peace.
Angela Stent is professor emerita of government and foreign service at Georgetown University and a senior non-resident fellow at the Brookings Institution. She is the author of "Putin's World: Russia Against the West and With the Rest," just out in an updated paperback.
Opinions expressed in this blog post are solely those of the author.
Photo from the official website of the Munich Security Conference.