In the Thick of It
A blog on the U.S.-Russia relationship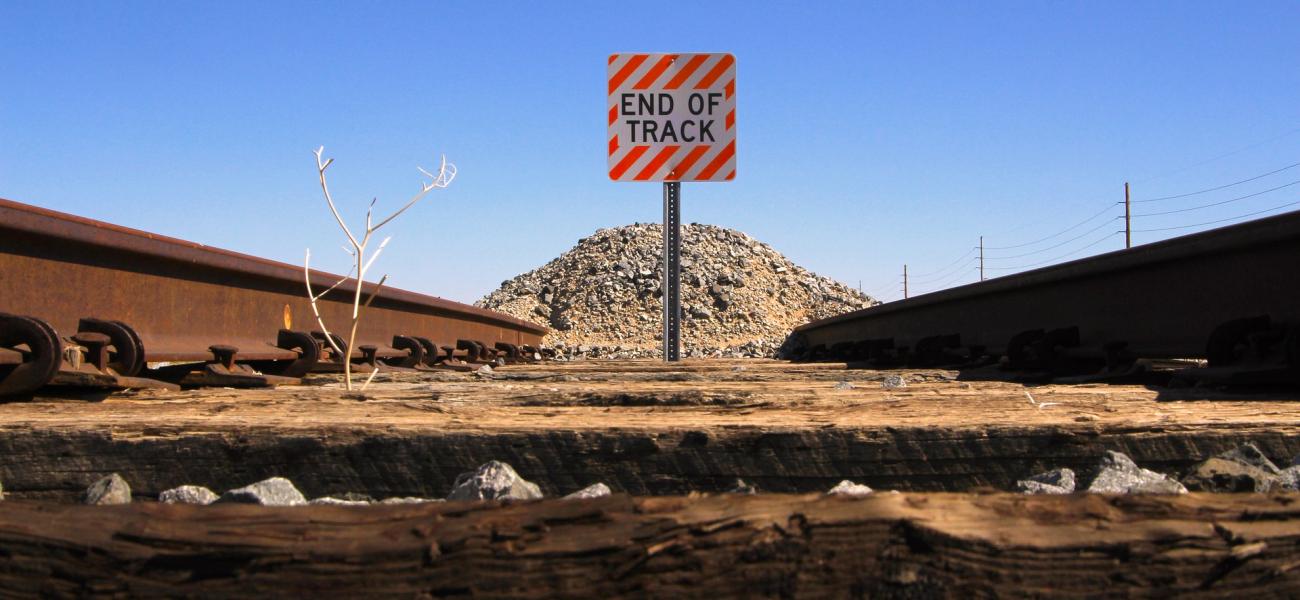 Hot Take: If US/NATO-Russia Talks Are in 'Dead End,' What Does Putin Want in Writing Next Week?
January 14, 2022
Simon Saradzhyan
Near the end of this week's marathon talks between Russia and the U.S., NATO and the OSCE on Russia's three main security demands (and the West's counter-demands), Russian negotiators said the talks had reached a "dead end" but simultaneously suggested that the American side has until Jan. 20 or so (one week from Jan. 13) to tell Moscow in writing what Western officials have already told their Russian counterparts face to face—namely, that the U.S. and its allies are rejecting the first two of the three main demands made by President Vladimir Putin:
Demand No. 1: No more NATO expansion eastward, especially to Ukraine and Georgia;

Demand No. 2: NATO withdraws military infrastructure placed in Eastern European states after 1997; and

Demand No. 3: U.S./NATO deploy no strike systems in Europe, such as intermediate- and short-range missiles, that would be capable of striking targets in Russia. 
But why would Putin seek to read on paper what his diplomats have already heard via talks that were as official as it gets (with the exception of an "astonishing" Jan. 9 dinner for Russia's lead negotiator Sergei Ryabkov and his U.S. counterpart Wendy Sherman)? Here is one possible explanation:
Moscow's new deadline gives Washington time to rethink its position on Russia's first demand (no NATO expansion eastward) at least—perhaps agreeing to a creative reconciliation of some of Russia's and the West's core security needs—and at the same time to contemplate Russia's capacity to act as a major spoiler or, on the contrary, as a useful facilitator of U.S./Western interests. (The latest actions Russia has engaged in for the apparent purpose of such signaling include: busting, at Washington's request, a Russia-based hacking ring that impacted up to 1,500 businesses worldwide; sending gas prices in Europe even higher; and, of course, deploying even more troops to the border with Ukraine.) The U.S. has already indicated it is amenable to Demand No. 3 (no strike systems in Europe) if Russia reciprocates, so a creative way of fulfilling Demand No. 1 (e.g., officially deferring NATO's decision on admitting Ukraine or Georgia rather than declaring they would "never ever" be in the alliance as Moscow would have it) would mean that two of Russia's three main demands have been met—an outcome the Kremlin can probably live with. That Russia would be prepared to carry on negotiations if it sees such a 2-1 outcome within its reach follows from comments by Ryabkov, a deputy foreign minister: "We need a reaction from the other side [i.e., the U.S. and its allies] not in the form of just commentaries and oral statements, but something to which diplomats are more accustomed—some sort of text, some sort of commentary on paper. If [our Western] colleagues move in that direction, I think that would help us decide in favor of continuing the formalized dialogue." 
Should the U.S. refuse to budge on Demands 1 and 2 within the coming week, it would be doing so on the record. (Having on paper the official U.S. and Russian positions on Moscow's demands is something the Russian negotiators have repeatedly called for, citing what the Kremlin insists was the West's failure to honor oral assurances of the kind that Soviet President Mikhail Gorbachev got when negotiating the reunification of Germany.) This written refusal to honor Russia's demands could then be used in a rhetorical battle on the international stage over which side is to be blamed when Russia subsequently claims it has been compelled to act vis-à-vis Ukraine and the West—be this via the deployment of nuclear attack systems along Russia's western frontiers (including Kaliningrad, as well as in Belarus), the deployment of systems in Cuba and Venezuela and/or another intervention in Ukraine.
Simon Saradzhyan is the founding director of the Russia Matters Project.
Photo shared under a Pixabay license. The opinions expressed herein are solely those of the author.