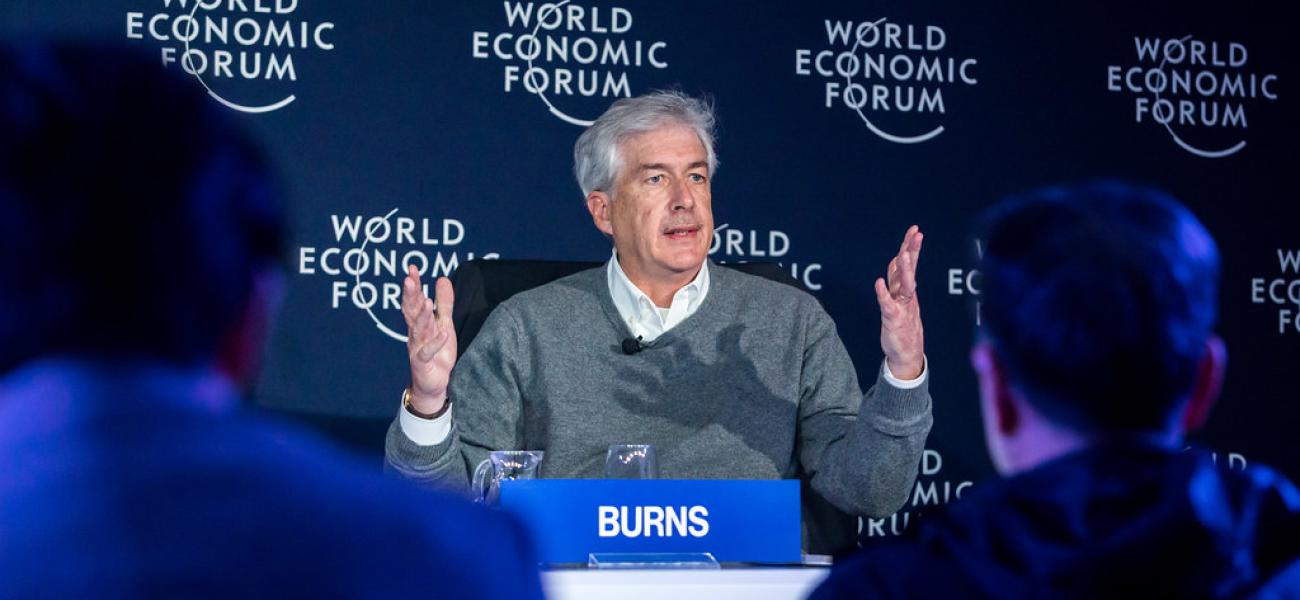 William Burns on Russia
September 19, 2023
Daniel Shapiro and RM Staff
This compilation of observations and policy ideas related to Russia by William Burns is part of Russia Matters' "Competing Views" rubric, where we share prominent American thinkers' takes on issues pertaining to Russia, U.S.-Russian relations and broader U.S. policies affecting Russia.
On January 11, President-elect Joe Biden selected William Burns to serve as his CIA director. Prior to his appointment, Burns served in the U.S. Foreign Service for 33 years, including in such roles as Deputy Secretary of State and as U.S. Ambassador to Russia. Following his retirement from the State Department in 2014, Burns was appointed president of the Carnegie Endowment for International Peace. Burns is also the author of "The Back Channel: A Memoir of American Diplomacy and the Case for Its Renewal," published in 2019.
This compilation is meant as a sampling of Burns' views. All sections may be updated with new or past statements. The quotes below are divided into categories similar to those in Russia Matters' news and analysis digests, reflecting the most pertinent topic areas for U.S.-Russian relations broadly and for drivers of the two countries' policies toward one another.
I. U.S. and Russian priorities for the bilateral agenda
Nuclear security:
North Korea's nuclear and missile programs:
Iran and its nuclear program:
New Cold War/sabre rattling:
NATO-Russia relations:
Missile defense:
Arms control:
Counter-terrorism:
Conflict in Syria:
Cyber security:
Elections interference:
Energy exports from CIS:
U.S.-Russian economic ties:
U.S.-Russian relations in general:
II. Russia's domestic policies
Domestic politics, economy and energy:
Defense and aerospace:
Security, law-enforcement and justice:
III. Russia's relations with other countries
Russia's general foreign policy and relations with "far abroad" countries:
China-Russia: Allied or Aligned?
Ukraine:
Russia's other post-Soviet neighbors:
IV: Quoteworthy
This is an evolving product that may be periodically updated to reflect Burns' latest thoughts. It was originally published on Jan. 14, 2021, and most recently updated on Sept. 19, 2023. Mikael Pir-Budagyan, a student associate of RM and a graduate student at Georgetown University, contributed to the latest update. 
Photo by World Economic Forum/Ciaran McCrickard shared under a Creative Commons license.
Author
Daniel Shapiro
Daniel Shapiro is a graduate of Harvard University and a former associate with Russia Matters.