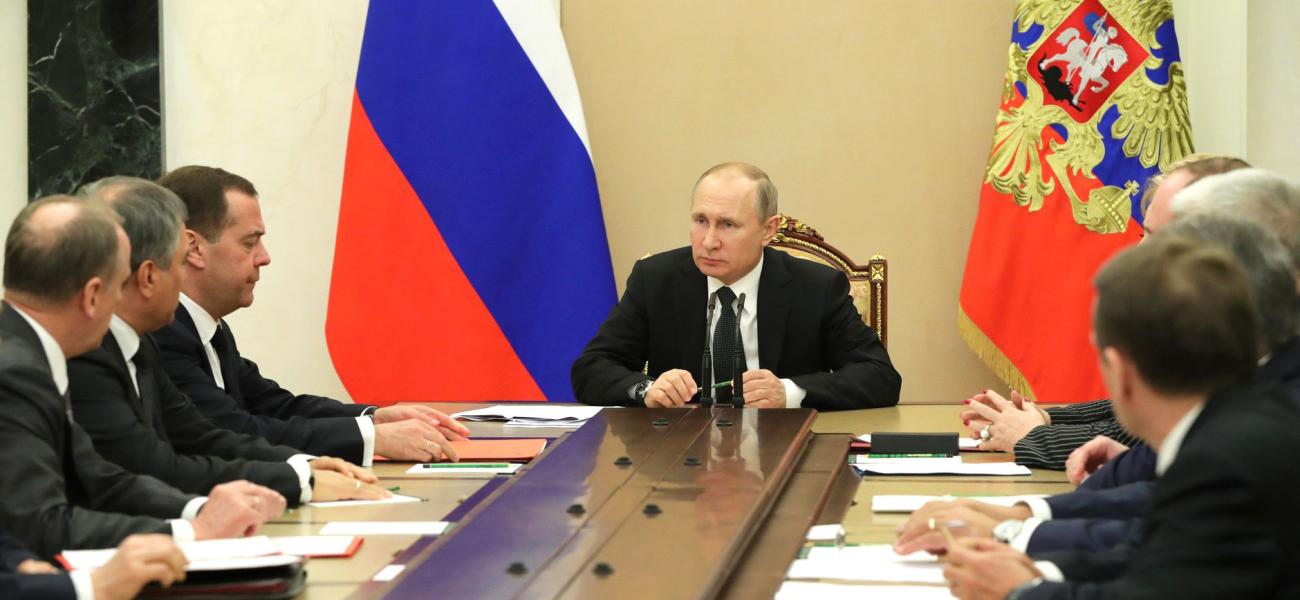 Video: Six More Years of Putin?
March 14, 2018
Center for Strategic and International Studies (CSIS)
Over the last year, Russia has been in the news, real and fake, as possibly never before. To many Americans, Moscow has emerged as our greatest threat, embarked on a concerted campaign to undermine democracy across the world. And Vladimir Putin is the man responsible.
 
But Russia is also over 140 million people, spread across 11 time zones, with diverse experiences, lives and worldviews. Behind the towers of the Kremlin is a complicated country still navigating its identity and global course. 
 
On March 18, Russians voted (and some stayed home) in a presidential election which all but a very few agree was pre-determined. With the prospect of Vladimir Putin's fourth term ahead, how do those Russians see the world? Why, in this multicultural, multiethnic land, is one man poised to enjoy over two decades of rule? Do most Russians truly support Putin? Which ones? Is their support unconditional? What sort of government and society do they want, and what sort are they building? What does all of that tell us about Russia's future trajectory and its relationship with the United States?
In the days before Russia's presidential election, several experts sat down to unpack Russian attitudes, Russian politics and Russian interests regarding their presidential vote. Watch their discussion below and come away with a better understanding of Russia, its president and what it all might mean for the United States.

Discussion was moderated by Susan Glasser of POLITICO.

This event was made possible by the generous support of Carnegie Corporation of New York.
Speakers
Susan Glasser (moderator), chief international affairs columnist at POLITICO and host of The Global Politico
Samuel Charap, senior political scientist at RAND Corporation
Henry Hale, professor of political science and international affairs at the Elliott School of International Affairs, George Washington University
Olga Oliker, director of the Russia and Eurasia Program at CSIS
Eugene Rumer, senior fellow and director of the Russia and Eurasia Program at Carnegie Endowment for International Peace
Angela Stent, director of the Center for Eurasian, Russian and East European Studies and professor of government and foreign service at Georgetown University