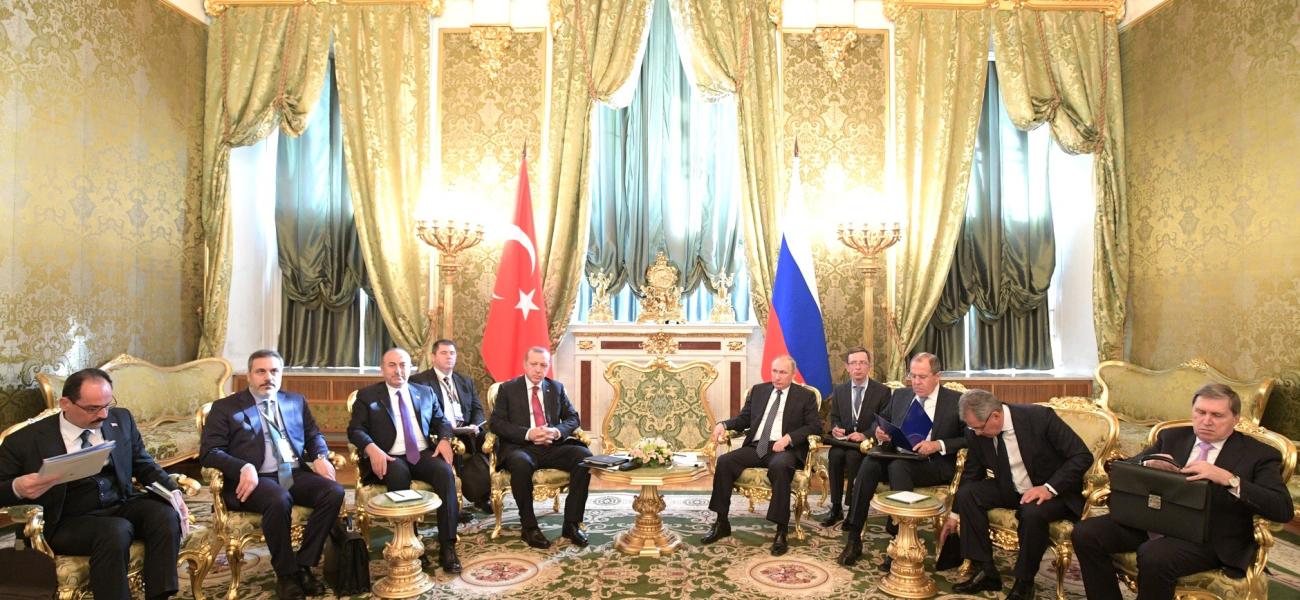 Turkey and Russia: A Remarkable Rapprochement
October 24, 2019
Michael A. Reynolds
This article originally appeared on the War on the Rocks blog/The Texas National Security Review.
Turkey's purchase of the S-400 missile system from Russia has arrived amidst the most significant crisis in the history of U.S.-Turkish relations. The purchase has not only spurred a further deterioration of these relations but has also changed the fundamental structural dynamics of the crisis so as to make impossible a return to the status quo ante. Despite the fact that the S-400 deal had been in the works for two years, the delivery of the weapon system this past July appears to have caught American policymakers genuinely by surprise, but it should not have. Moments of close and even enthusiastic cooperation between Ankara and Washington over the past decade and a half have acted as so much dust in the eyes, obscuring the reality that, since the end of the Cold War, U.S.-Turkish relations have been on an overall downward slope. Yet, today, incredulous American policymakers cling to the notion that Turkey is akin to a wayward child who, after throwing an emotionally gratifying tantrum, will have no choice but to come to his senses and resume behaving properly, in this case supporting the American-led global order. The inability of those in Washington to grasp the causes of the crisis has prevented them from comprehending its potential consequences for American foreign policy.
The current crisis is not rooted in the whims of an autocratic, anti-Western, and Islamist Recep Tayyip Erdogan. To the contrary, the purchase of the S-400s reflects the fulfillment and manifestation of long-standing Turkish foreign policy aspirations and, what is more troubling for Washington, a marked decline in U.S. authority and power around the globe. In 2003, the United States embarked on a project to transform the greater Middle East in its favor. That project has not only failed to secure a more liberal, prosperous, and stable Middle East, it has also alienated Turkey, a lynchpin of America's Middle East, Eastern European, and Eurasian policies. The larger meaning of the S-400 crisis is that Washington has to reconsider all these policies, not just its relationship with Ankara.
Continue reading at War on the Rocks.
Author
Michael A. Reynolds
Michael A. Reynolds is an associate professor of Near Eastern Studies and director of the program in Russian, East European and Eurasian Studies in Princeton University.