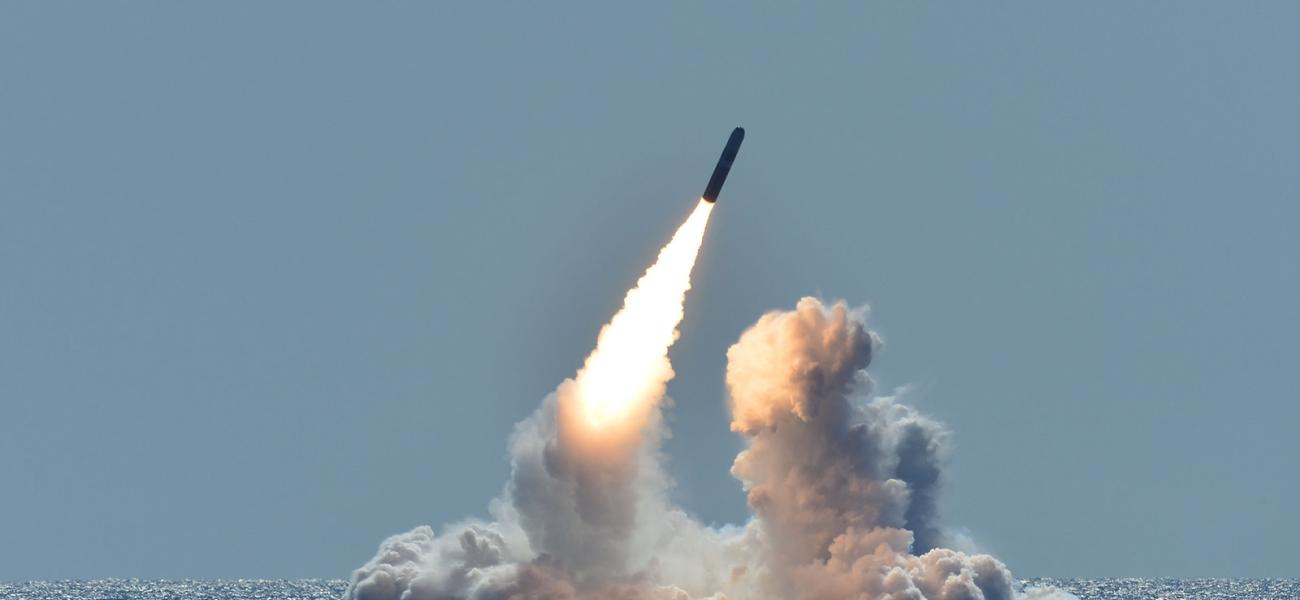 The Russia-Ukraine War: A Setback for Arms Control
May 23, 2022
Steven Pifer
This article was originally published by the Center for International Security and Cooperation (CISAC) at Stanford University's Freeman Spogli Institute. 
The Russia-Ukraine war is entering its fourth month, with no end in sight.  The Kremlin seems intent on achieving a victory on the battlefield, while relations between the West and Russia plummet to new lows.  One casualty:  U.S.-Russian arms control negotiations.
Negotiated limits on U.S. and Russian nuclear forces seem far more important today than in 2010, when the two countries concluded the New Strategic Arms Reduction Treaty (New START) and enjoyed warmer overall relations.  Keeping those limits in place, to say nothing of achieving new constraints, could prove difficult.
Prospects appeared brighter in 2021.  Immediately on taking office, President Biden agreed to extend New START until February 2026.  U.S. officials indicated a desire to engage Russia in a negotiation to limit all U.S. and Russian nuclear warheads, a logical next step after New START.
Following the June 2021 Biden-Putin summit in Geneva, U.S. and Russian officials met in the strategic stability dialogue to discuss nuclear arms and related issues, such as missile defense.  Although the dialogue by the end of the year had not produced a mandate for negotiations, both sides characterized the discussions as constructive.
Then, on February 24, 2022, the Russia launched its brutal and unjustified invasion of Ukraine.  Washington wound down "business as usual" and suspended the strategic stability dialogue.
Resumption of those discussions almost certainly will have to wait until an end to the war, and likely for some time after that.  Arms control skeptics will seize on Russia's attack to intensify their opposition to any attempt to negotiate with Moscow.
If U.S.-Russian discussions resume at some point, the delay will have an impact.  Persuading Moscow to negotiate limits on non-strategic nuclear weapons, which would bring in a host of complex questions, would have been difficult in any case.  Now, however, the sides would have little time to conclude a treaty, let alone for the Senate to discuss ratification, before the U.S. political season cranks up in 2024.
Setting aside the time factor, the Russia-Ukraine war almost certainly will make it harder to persuade Russian negotiators to put non-strategic nuclear weapons on the table.  The Russian military attaches great importance to such weapons, seeing them as one means to make up for U.S. and NATO conventional force advantages (to say nothing about China).
Given the abysmal performance by its military against a smaller and out-gunned foe, the Russian General Staff is likely to regard its non-strategic nuclear arsenal as more necessary than ever.
Of particular note, the Russian military has devoted significant efforts in recent years to adding to its arsenal precision-guided conventional weapons, including long-range strike systems such as the Kalibr cruise missile.  They demonstrated some of those weapons in Syria.
However, the war against Ukraine has revealed significant shortcomings.  First, the Russian weapons appear to have a high fail rate.  U.S. officials estimated that some Russian "smart" weapons miss targets as much as 60 percent of the time.  Second, the large number of Russian air sorties delivering dumb bombs (which require that aircraft fly lower, making them more vulnerable to Ukrainian surface-to-air missiles) suggests that the Russian stockpile of smart weapons may not be large.  Third, Western bans on the export of hi-tech products to Russia could hinder Russian production of new precision-guided conventional weapons.
This will make it harder to get non-strategic nuclear weapons in the negotiation.  At a minimum, the price that Russian negotiators will demand, such as limits on missile defense, will increase.
The Biden administration thus has no chance to get an ambitious agreement in its first term.  As for a second term, who knows what the American electorate will decide in November 2024?
A less ambitious approach would look at extending the limits that now apply to U.S. and Russian strategic offensive forces.  That could offer a sensible fallback.  The U.S. military values New START's verification and transparency measures.  The Russians, like the Soviets before them, traditionally have sought constraints on U.S. strategic forces.
New START's terms, however, do not permit extension beyond 2026.  If U.S. and Russian negotiators concluded a new treaty merely extending New START's constraints, securing the two-thirds vote needed in the Senate for consent to ratification could prove difficult.  Among other things, opponents would point out that, when consenting to ratify New START in 2010, the Senate called on the administration to negotiate limits on non-strategic nuclear weapons.
The administration could seek to extend New START's limits in an agreement that it would submit to both houses of Congress for approval by simple majorities.  (The Nixon administration handled the 1972 Interim Offensive Arms Agreement that way.)  Doing so, however, would require majorities in both the House and Senate—and no doubt would generate complaints about end-running the Senate.
Another approach would center on politically-binding agreements (not submitted to Capitol Hill) or parallel unilateral declarations.  These could extend the New START limits, but they likely would not continue the treaty's verification measures.  The Russians have taken the position in the past that they cannot share information that their system regards as classified without a legally-binding agreement.  Washington would have little enthusiasm for continuing New START limits unaccompanied by verification measures.
Arms control offers a useful national security tool that can put guardrails on the adversarial aspects of the U.S.-Russian relationship.  As Washington and Moscow find themselves at the most contentious point in their relations since the early 1980s and perhaps since the 1962 Cuban missile crisis, keeping such guardrails in place is more important than ever.  Unfortunately, the Russia-Ukraine war will make doing that more difficult than ever.
Author
Steven Pifer
Steven Pifer is a William J. Perry Research Fellow at the Center for International Security and Cooperation as well as a non-resident senior fellow with the Brookings Institution.
The opinions expressed herein are solely those of the author. U.S. Navy photo by Mass Communication Specialist 1st Class Ronald Gutridge shared in the public domain.