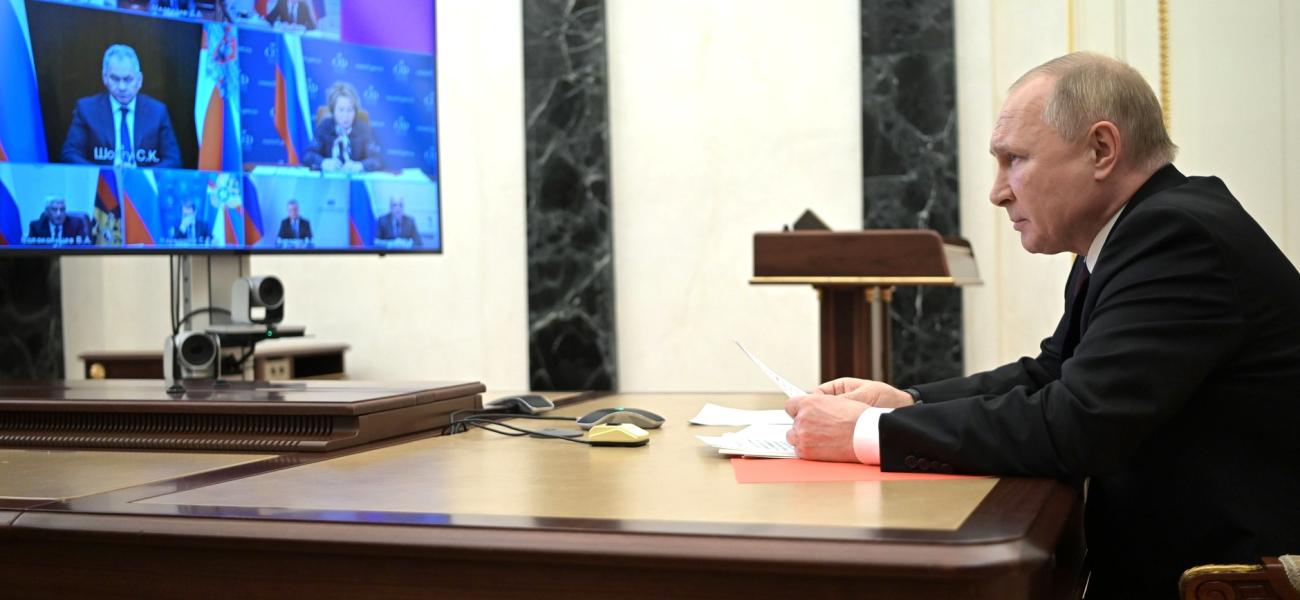 Putin's Wager in Russia's Standoff With the West
January 24, 2022
Michael Kofman
A large war in Europe is likely in the coming weeks. The current security architecture of the continent, the future of NATO, and America's role in shaping security outcomes there are all at stake. Beyond Europe, this conflict would have profound implications for U.S. defense strategy, and may upset America's best-laid plans to focus on the eroding military balance with China. Ukraine, whose fate hangs in the balance, may be at the center of the crisis, but Moscow has a greater goal in mind: the revision of Europe's security order. The Russian armed forces have conducted a substantial buildup around Ukraine, with Moscow threatening unilateral military measures if it is not able to achieve its goals at the negotiating table. President Vladimir Putin has been coy, but the threat is use of force on a large scale against Ukraine, including the possibility of regime change. Even if force does not get Moscow any closer to the wide-reaching concessions that it seeks from the West, Russia's leadership likely judges that it will secure its influence in the country, deny Ukraine any hope of getting into NATO, and end NATO's defense cooperation with Ukraine.
The unfolding events of the past year and the crescendo of the current crisis have been widely interpreted as a classic case of coercive diplomacy: threats, signals, and demands backed by a show of capability and resolve. However, it is more likely that Moscow was leaning towards a military solution. Russia's diplomatic overture offered few prospects for success at the negotiating table. There is an eerie calm as Russian forces continue to position equipment and units around Ukraine. At this stage, Russia's military retains operational surprise and could launch an assault on short notice. There will not be further strategic warning ahead of an offensive.
Read the full article at War on the Rocks.
Author
Michael Kofman
Michael Kofman (@KofmanMichael) is director of the Russia Studies Program at CNA and a fellow at the Wilson Center, Kennan Institute.
The opinions expressed herein are solely those of the author. Photo by Kremlin.ru shared under a Creative Commons license.