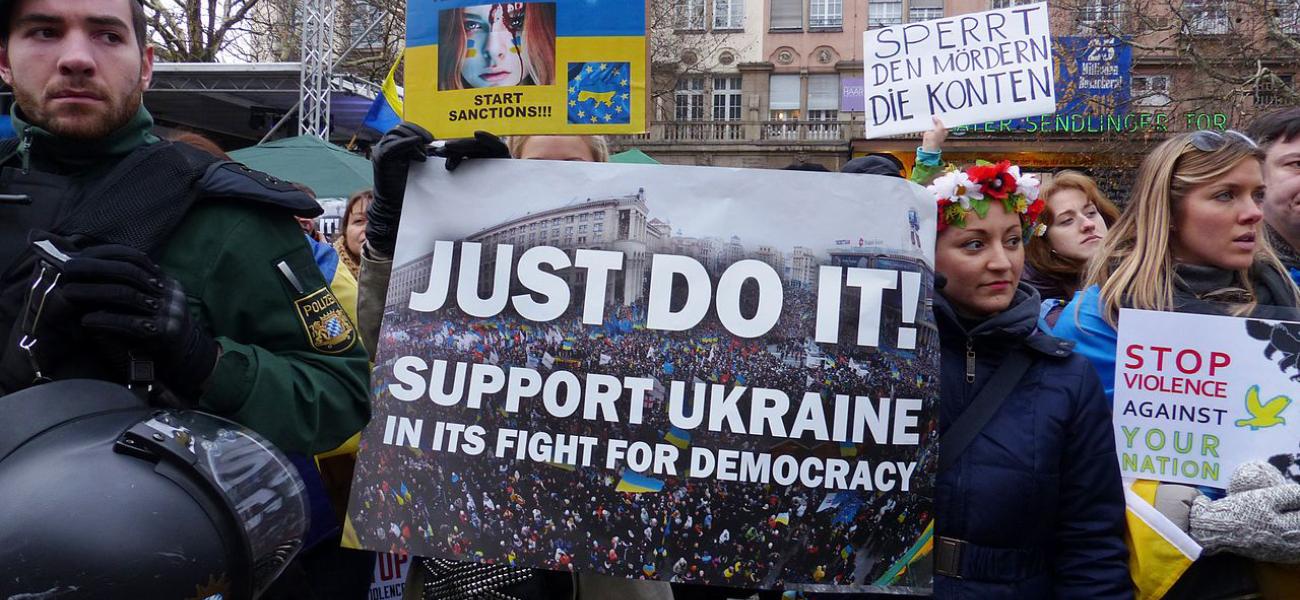 Politics Surpasses Satire in Ukraine
August 04, 2018
The Economist
This is a summary of an article originally published by The Economist with the subheading: "Eight months before an election, the country remains filthy." 
The magazine reports on the run-up to next year's presidential election in Ukraine, describing the plot of "Servant of the People," a satirical television show that first aired in 2015 and has commanded a viewership of 20 million people—half of Ukraine's population: "One morning a history teacher wakes up in Kiev to find himself elected president of Ukraine—thanks to a video secretly recorded by a pupil and uploaded to YouTube. It shows the teacher cursing Ukraine's political class for their lies and its people for their indifference. ... The video goes viral, and a local oligarch-prime minister backs him in the hope of gaining a puppet. Instead, the new president imprisons the oligarch and goes after his cronies. … Ironically," the article goes on, the show "plays on a channel owned by Igor Kolomoisky, an oligarch. Less amusing is that Vladimir Zelensky, the comedian who plays the teacher, is in some polls Ukraine's second most popular presidential candidate, beaten only by Yulia Tymoshenko, a veteran populist. Petro Poroshenko, the incumbent, scores just 5%. The election may not be until next March, but the jostling for power is in full swing. … The job of regaining sovereignty is especially important for Ukraine, since Donald Trump feels no urge to defend it. … As Anatoly Grytsenko, a former defense minister and a presidential candidate running, unusually, without the support of oligarchs, points out, to be treated like a sovereign country Ukraine needs to behave like one. 'We can't blame Putin for internal corruption, deceit and lack of reforms,' he says. … Over the past three years America and the European Union, along with Ukraine's civil activists, have created the anti-corruption infrastructure needed to break up an entrenched system designed to siphon off public money into offshore accounts. This includes an investigative bureau (NABU), a special prosecution service and an anti-corruption court, finally set up in June under pressure from the IMF and activists. Yet Ukraine's rulers have done everything in their power to undermine these institutions from within. … 'We are fighting for our life, and we have not got much time,' says Mr. Grytsenko. His support has been rising despite his lack of money or access to the oligarch-controlled media. Some voters still crave honesty in their politicians. The risk is that the bloody operetta will prevail."
Read the full article at The Economist.