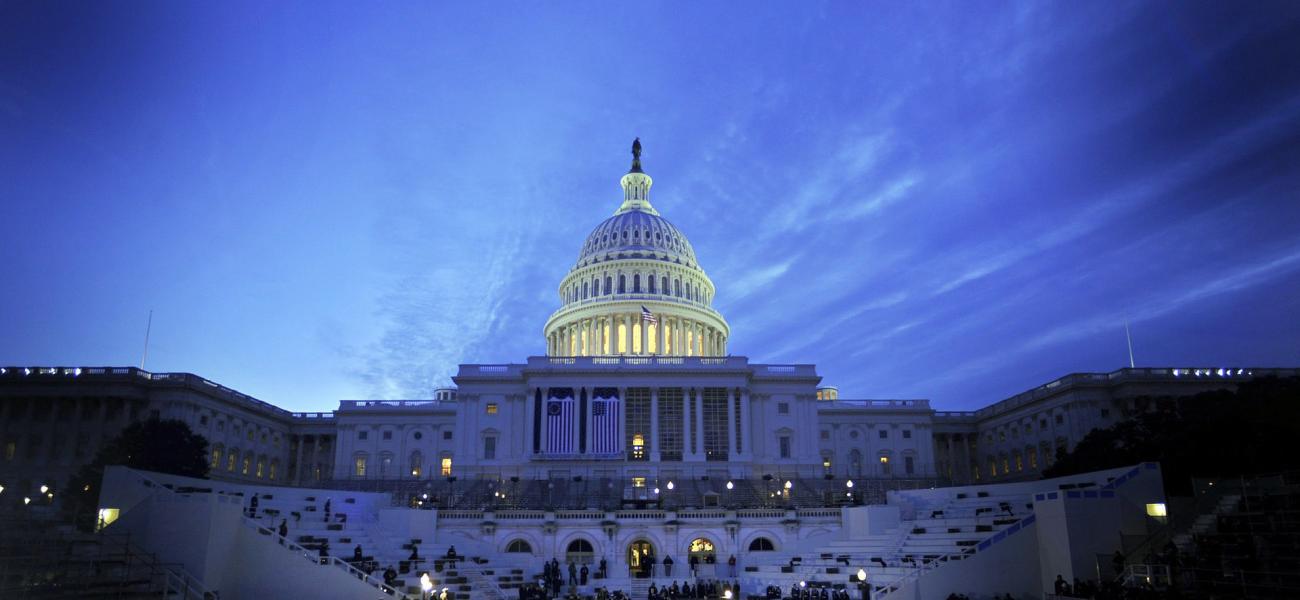 NDAA-2022: How US Priorities Regarding Russia Have Shifted
November 05, 2021
Aleksandra Srdanovic
This is an evolving draft.
On Sept. 23, 2021, the U.S. House of Representatives passed the annual National Defense Authorization Act (NDAA), which, if it becomes a law, would provide over $700 billion to further America's defense policies and priorities.
Of course, NDAA-2022 is still just a bill. It would need to be approved by the Senate and signed by the president to become a law. The Senate's own version of the bill was officially filed by the chairmen of the Senate Armed Services Committee on Sep. 22, 2021, but the bill and its growing list of amendments have yet to be put on the Senate floor for debate. Once the Senate passes its own version of NDAA-2022, the two chambers of Congress need to reconcile the differences between the two bills before a compromise bill can be voted on and sent for signing to U.S. President Joe Biden. As of now, there is no clear date for when the Senate's version will go to the floor.
Compared to the 2021 NDAA, the House's 2022 draft NDAA would increase funding for the Ukraine Security Assistance Initiative, U.S. European Command and the NATO Security Investment Program, by 20%, 109% and 19% respectively. At the same time, it decreases funding for the European Deterrence Initiative, NATO Alliance Ground Surveillance and overall NATO-related research and development by 19%, 47% and 10% respectively. The 2022 NDAA also introduces a total of $175 million for the Baltic Security Initiative and $5 million for the NATO Strategic Communications Center of Excellence. The Senate's 2022 draft NDAA recommends identical funding levels for all of the aforementioned programs, except for the European Deterrence Initiative and the Baltic Security Initiative, which for now have no specific funding recommendations.
Compared to NDAA 2021, the House-passed NDAA-2022 features more provisions relating to NATO; the United States' commitment to post-Soviet states such as Armenia, Azerbaijan, Georgia, Tajikistan, Turkmenistan and Uzbekistan; the Nagorno Karabakh conflict; and Russia's human rights abuses. At the same time, compared to the enacted 2021 NDAA, it excludes mention of Russia's support for extremist groups and networks, as well as Russian illicit finance, which refers to the illegal acquisition, movement and use of money both nationally and internationally. The current version of the Senate NDAA-2022, compared to the House-passed NDAA, is a more bare bones document, with no reference to Russia in the context of energy security, nuclear security and arms control, human rights and extremism and terrorism. Also, notably absent are mentions of any post-Soviet states except for Estonia, Latvia and Lithuania.
Below is a compilation and comparison of all provisions of the enacted 2021 and proposed 2022 NDAAs that affect Russia, former Soviet republics and Baltic countries, as well as funding levels for programs affecting U.S.-Russian strategic stability.
Highlighted Program Funding Levels, Enacted 2021 vs Proposed 2022 (in millions of dollars)
| | | | | |
| --- | --- | --- | --- | --- |
| Program | | | | Percent Change from 2021 Enacted Funding to 2022 Recommended Funding |
| European Deterrence Initiative1 | $4,544,200 | $3,680,800 | N/A | 19% decrease |
| Ukraine Security Assistance Initiative2 | $250,000,000 | $300,000,000 | $300,000,000 | 20% increase |
| Baltic Security Initiative3 | N/A | $175,000,000 | N/A | N/A |
| U.S. European Command4 | $160,761,000 | $335,910,000 | $335,910,000 | 109% increase |
| NATO-related funding |   |   |   |   |
| NATO Alliance Ground Surveillance5 | $36,731,000 | $19,473,000 | $19,473,000 | 47% decrease |
| NATO Security Investment Program6 | $173,030,000 | $205,853,000 | $205,853,000 | 19% increase |
| NATO Strategic Communications Center of Excellence7 | N/A | $5,000,000 | N/A | N/A |
| Total NATO-related research and development | $15,289,000 | $13,696,000 | $13,696,000 | 10% decrease |
Comparison of Selected Provisions from 2021 Enacted NDAA and the House and Senate Proposed 2022 NDAA
Author
Aleksandra Srdanovic
Aleksandra Srdanovic is a graduate student at Harvard University and a student associate with Russia Matters.
Photo shared under a Pixabay license. The opinions expressed herein are solely those of the author.