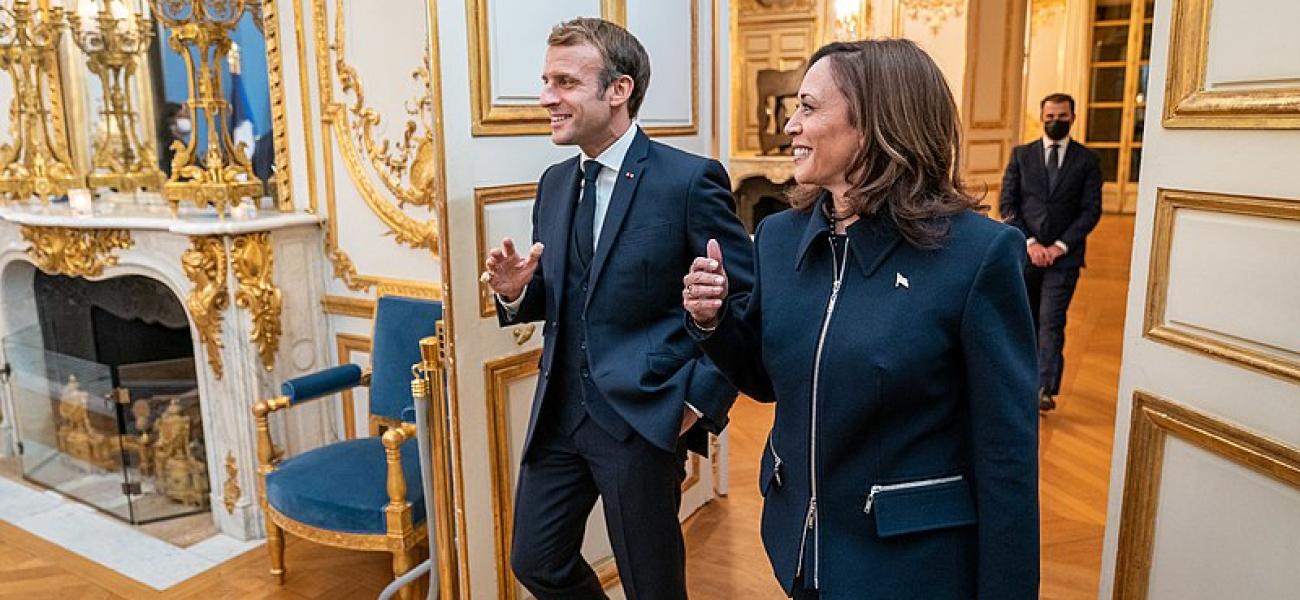 Monsieur Fixit
February 10, 2022
Celia Belin
This article was originally published by Foreign Policy, with the subheading: "The Perils of Macron's Shuttle Diplomacy."
The author, visiting fellow at the Center on the United States and Europe at the Brookings Institution, writes that "just two months before he stands for reelection, French President Emmanuel Macron has launched a bold effort to mediate between Russian President Vladimir Putin and the West over the standoff at the border with Ukraine." Despite the prevailing sentiment that the meetings would not have much effect, this "bleak outlook didn't discourage the French president."  
Instead, Macron is "pushing for the implementation of the 2014 Minsk Agreement that sought to end conflict in the Donbass, but he also seems open to discussing fundamental questions behind Europe's security architecture in relation to Russia such as risk reduction efforts, arms control treaties, and transparency measures." The author further argues that "should Macron be reelected for a second term, he will be given a further chance to turn his frenetic foreign policy into concrete results. Macron's success in the coming months will be inextricably linked to that of the European Union: if he is able to get the EU to adopt an ambitious common defense strategy and push through new digital or carbon rules, he will be able to claim a productive presidency." 
Read the full article at Foreign Policy.
Author
Celia Belin
Celia Belin is a Visiting Fellow at the Center on the United States and Europe at the Brookings Institution.
The opinions expressed herein are solely those of the author. Photo by The White House shared under a Creative Commons license.