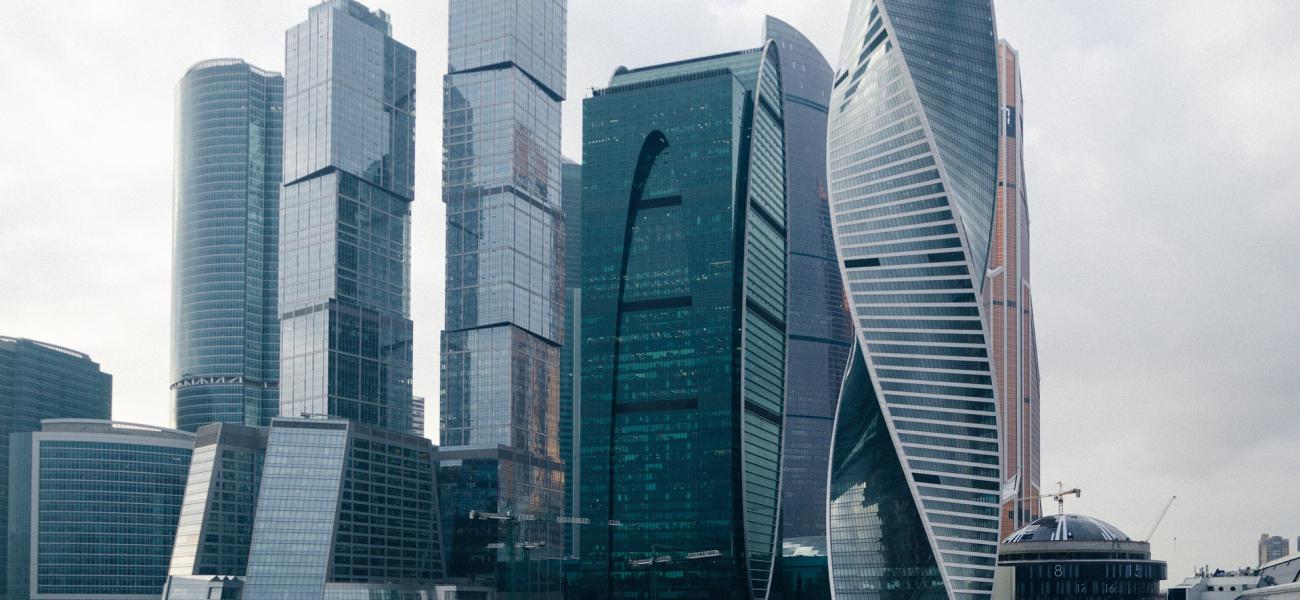 As Markets Crash and War Fears Grow, Russia's Business Elite Suffers in Silence
January 25, 2022
Pjotr Sauer and Jake Cordell
Russia's business elite is bracing for possible military conflict, billions in lost value and new rounds of hard-hitting Western sanctions in silent despair — unable to influence the course of events and unwilling to speak out publicly, business owners and representatives told The Moscow Times.
Russia's stock market has been in steep decline in recent weeks and the value of the ruble has cratered to an almost all-time low as the standoff between Russia and the West over Ukraine shows no sign of abating. 
"This topic has suddenly become the main point of conversation among business people like me — not the oligarchs but the successful Russians just below them," said a senior veteran banker at a private firm, speaking on condition of anonymity. 
"We are wealthy and have a lot to lose. A lot of us have second homes in Europe, we have residency permits in the West, so we are heavily invested in this," he added.
None of the senior business figures or high-net-worth individuals The Moscow Times contacted were prepared to speak publicly about their views on the economic consequences of the diplomatic crisis and possible slide to war.
Wealthy Russians have already been hit hard, with the ruble falling sharply in recent weeks and a stock market crash that has wiped $150 billion off the value of Russia's top companies. But despite U.S. threats of sanctions that could "devastate" the Russian economy and the prospect of travel bans and asset freezes for those at the top of the country's corporate ladder, there has been almost no public outcry, concern, pushback, or even discussion about the economic damage of a military confrontation.
"While nobody wants war, don't expect big business to stand up and voice their opposition," the investment banker said. "We have become passengers. The business community will only discuss war in their kitchens. Everybody will stay quiet in public."
Business comes second
Russia's business elite, oligarchs and heads of the country's sprawling state-owned enterprises, are known for their loyalty to the Kremlin. 
One of Putin's first battles as president almost two decades ago was to tame the political power of Russia's leading oligarchs. Many of those in business today understand they hold their positions only as long as President Vladimir Putin and his inner circle allow it. While they may bicker gently in public about tax rates, investment schemes or government support, foreign policy is off limits.
This approach has brought many — including those beyond Putin's chosen inner business circle — wealth and status, but in times of crisis that comes second to patriotism and loyalty.
As sanctioned billionaire businessman and Putin ally Gennady Timchenko said when Russia faced economic crisis following the annexation of Crimea in 2014: "Personal inconveniences and costs to one's business can and should be neglected when it comes to the interests of the state."
Amid this understanding of the limits of corporate Russia's ability to influence the Kremlin — and the pointlessness of speaking out — some of Russia's business elite are resigned to what could happen.
"We can't do much when bigger political powers are at play. Our hands are tied," said one businessman from the Russian Forbes 200 list of the country's wealthiest individuals, who has business interests in both Russia and Ukraine.
"I expect a further deterioration in relations which will impact Russia's economy negatively, of course. But big business will just have to ride it out like we have before — we're no stranger to this."
"It's impossible to plan ahead or somehow try to protect our interests, because we don't know what will happen and how the West will react," he added.
Business insiders and advisers also questioned what practical steps Russian businesses could take at this stage to protect their assets and investments.
"Things have moved incredibly fast over the last month. There isn't much that people with wealth can do at this moment to protect themselves against a possible invasion — it is a bit too late for that," said the investment banker. "Russian assets are not in high demand, the ruble is crashing and any liquid assets are already being transferred abroad."
Read the full article at The Moscow Times.
Author
Pjotr Sauer
Pjotr Sauer is a reporter for The Moscow Times.
Author
Jake Cordell
Jake Cordell covers business and economics for The Moscow Times.
The opinions expressed herein are solely those of the author. Pixabay photo shared under a Creative Commons license.