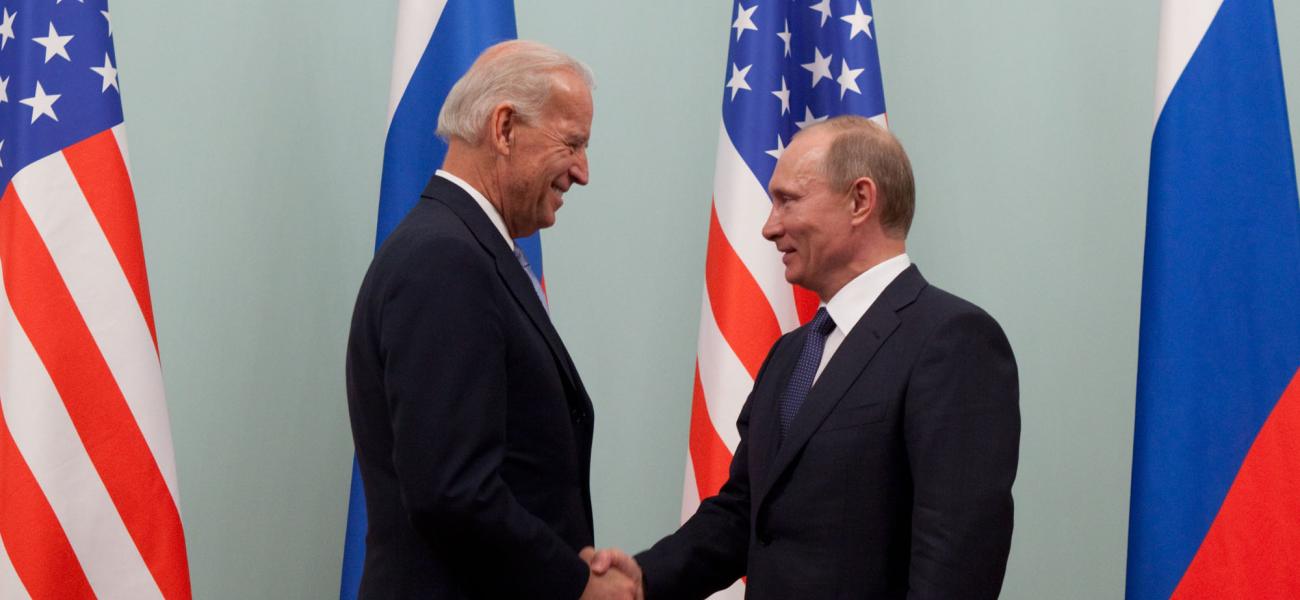 Managing the Great-Power Competition Between Russia and the U.S.
February 05, 2021
Alexander Gabuev, Thomas Graham and Dmitri Trenin
On this episode of the Carnegie Moscow Center Podcast, Dmitri Trenin and Thomas Graham join podcast host Alexander Gabuev to discuss the risks presented by competition between Moscow and Washington. They examine whether there is a pragmatic agenda on which both sides are interested in cooperating, what tools can be used to safely manage great-power competition and how this competition can be productively reimagined. 
Listen to the podcast at the Carnegie Moscow Center website or on SoundCloud.
Author
Alexander Gabuev
Alexander Gabuev is a senior fellow and the chair of the Russia in the Asia-Pacific Program at the Carnegie Moscow Center.
Author
Thomas Graham
Thomas Graham is a distinguished fellow at the Council on Foreign Relations.
Author
Dmitri Trenin
Dmitri Trenin is the director of the Carnegie Moscow Center.
Photo in the public domain.