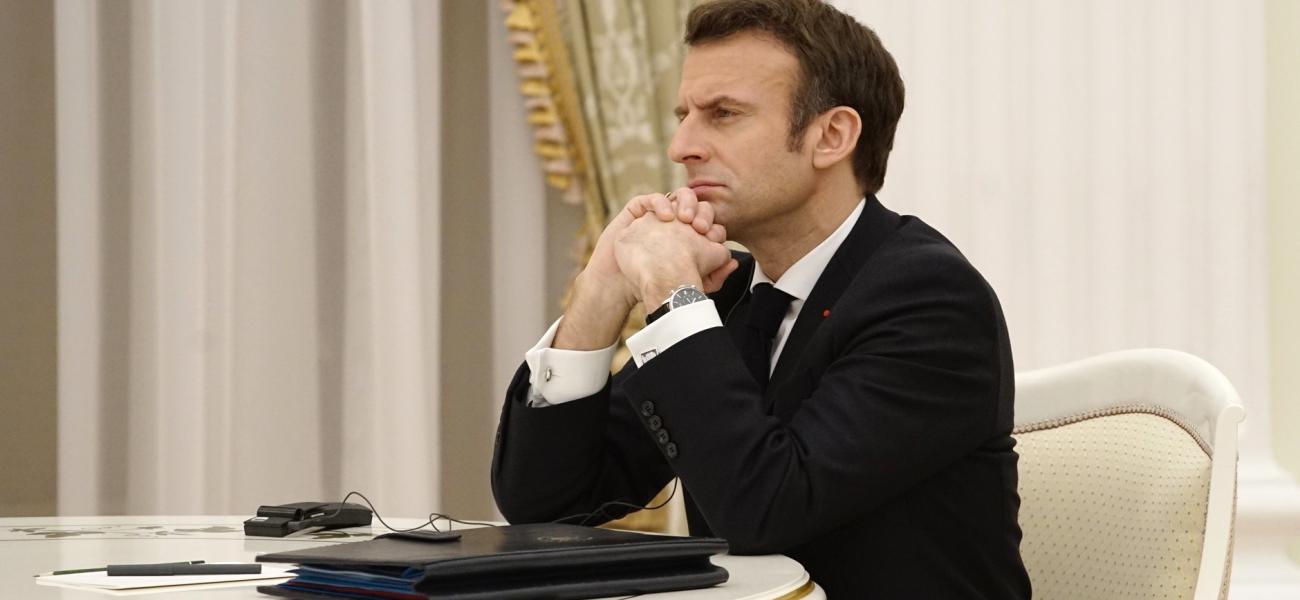 Macron Will Win Time for Diplomacy With Russia, Not Go Rogue
February 11, 2022
Emre Peker, Mujtaba Rahman and Alex Brideau
This is a summary of a note originally published by Eurasia Group.
The authors write that French President Emmanuel Macron "embarked on a high-risk, high-return effort" on Feb. 7, "engaging Russian President Vladimir Putin in a political circuit-breaker." Macron was able to buy time for a diplomatic resolution to the Ukraine crisis, but he is also "motivated by a long-term ambition to inject Europe into discussions over the Continent's security architecture." Despite receiving criticism for it, "Macron's strategic silence and ambiguity will prevent dead-end diplomacy without compromising Western principles." However, a lack of concrete proposals and France's lack of "tools to engage the Kremlin in long-term negotiations over European security" will handicap the French president. "Currently, Macron appears to be taking at face value Putin's remarks. That will expose him to criticism as naïve, but the French president is likely to continue treating his Russian counterpart as a major-power leader worthy of his word. That will not be a function of naivete, but a strategic choice to help keep Putin engaged in diplomacy."
Author
Emre Peker
Emre Peker follows Turkey and EU issues, with a focus on foreign policy, trade and migration at Eurasia Group.
Author
Mujtaba Rahman
Mujtaba (Mij) Rahman leads and oversees Eurasia Group's analysis and advisory work on Europe.
Author
Alex Brideau
Alex Brideau leads Eurasia Group's coverage of Russia's foreign policy, Ukraine and the broader Eurasia region. 
The opinions expressed herein are solely those of the author. Photo by Kremlin.ru shared under a Creative Commons license.