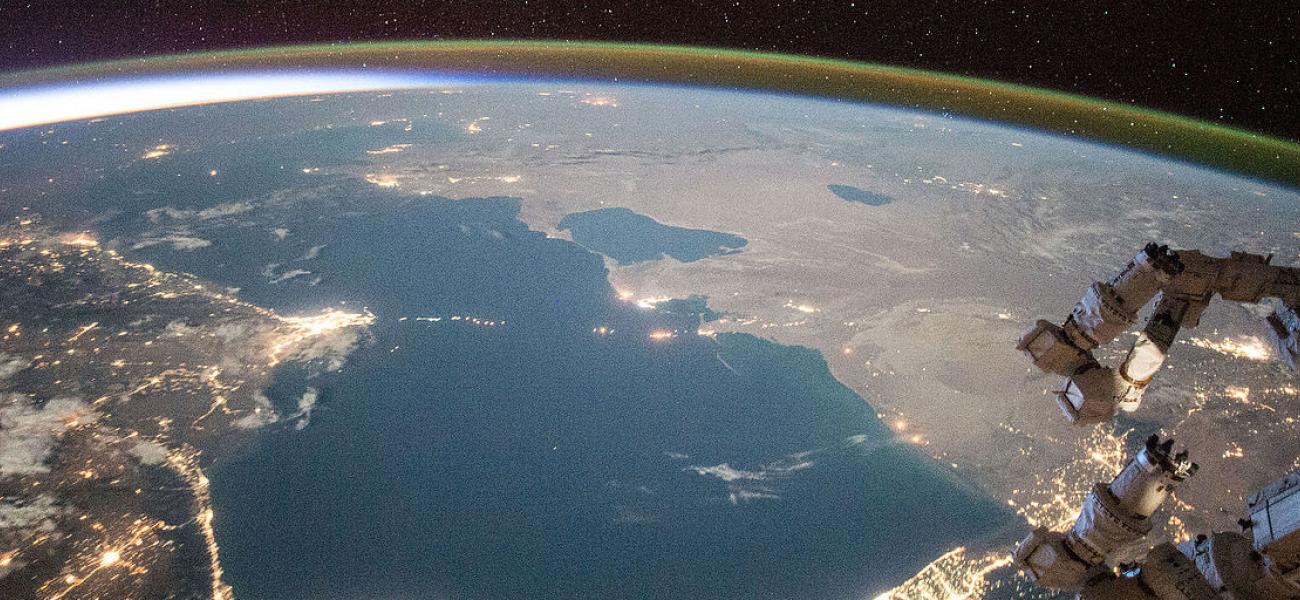 Five Nations Bicker Over Whether the Caspian Is Lake or Sea
September 05, 2018
Rahim Rahimov
This is a summary of an article originally published on the Kennan Institute's blog, The Russia File.
The author discusses the meeting of Azerbaijan, Iran, Kazakhstan, Russia and Turkmenistan on the legal status of the Caspian Sea. At the meeting, the five countries signed a document on the subject. While the countries' leaders "hailed the summit as a historic success," experts were of another mind, noting that the convention failed to resolve any disputes and instead merely formalized the existing status quo. By supporting the Caspian's status as neither sea nor lake, the convention document "fundamentally blocks application of any relevant international laws or instruments applicable to seas or lakes." Another significant outcome of the convention is "the ban on the presence of armed forces of nonlittoral states in the Caspian Sea" and on parties to the convention offering their territory to states intending on military action against any of the littoral states. These military aspects of the convention document "echo a narrative long propagated" by the Kremlin. The convention also does not solve the problem of seabed division, again merely reaffirming the status quo. It does spell out that a trans-Caspian pipeline would require the agreement of the littoral states through whose territories the pipeline would cross, but the construction must meet environmental standards, meaning that any of the littoral states—most likely Russia, the author notes—has the power to veto construction of such a pipeline.
Read the full article at The Russia File.
Author
Rahim Rahimov
Rahim Rahimov is an independent political analyst.