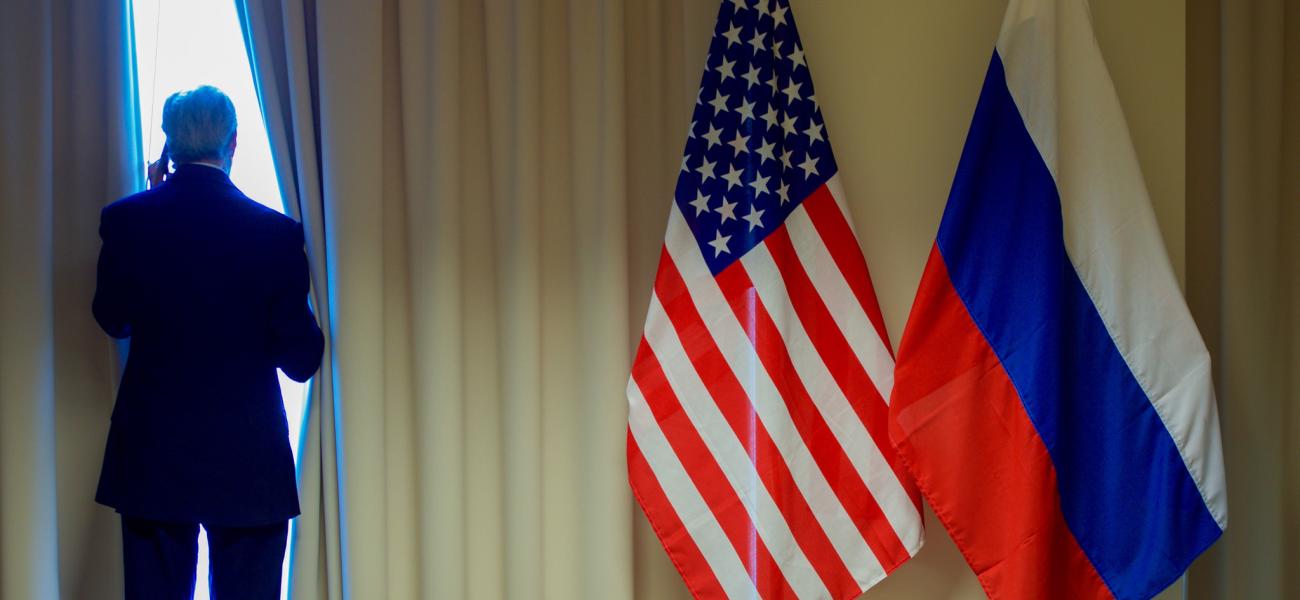 Elevation and Calibration: A New Russia Policy for America
December 01, 2016
Andrew Kuchins
As a new administration prepares to enter the White House, the U.S.- Russia relationship has fallen to its most dangerous level since the 1980s. The risk of a nuclear incident and an ongoing security dilemma in Europe have escalated amid the virtual breakdown of bilateral communication channels. Meanwhile, significant disagreements over Syria, Ukraine and cyber security create the potential for new conflict.
Background: U.S.-Russia Relations in Crisis
The arrival of a new administration presents an opportunity to clearly evaluate the significant risks the United States and its allies face in a hostile relationship with Russia. These are primarily:
Nuclear risk: the United States and Russia are at the highest risk of nuclear conflict since 1983. The two sides remain locked into the threat of mutually assured destruction (MAD), with short decision times in the event of a military escalation, accident, or misperception. This is set against the recent collapse of arms control agreements and the closure of bilateral nuclear discussions. 
Security dilemma: Moscow and Washington are in a security dilemma whereby one side sees the efforts of the other side to enhance its national security as coming at its own expense. This dilemma is most acute in Europe, where Russia and NATO view each other as a direct security threat, leading to further military escalation. Renewed rivalry poses a risk to the United States and its European allies, particularly the states caught in the "grey zone" between Russia and NATO. 
To mitigate the current risks, Washington must adjust—or calibrate—its policy to simultaneously enhance deterrence of Russia where it threatens U.S. interests, while pursuing deeper engagement with Russia on issues where progress can be made. The new administration must also elevate its engagement with Russia to the highest level as incentive for Moscow to adjust and accommodate.
Key Policy Recommendations 
Elevate dialogue with Russia to the level of sustained presidential engagement in order to assuage Russia's sense of status eprivation vis à vis the United States and alleviate any concerns Putin may have about the U.S. desire for regime change. This alone may have the effect of moderately diffusing current tensions. In the long-term, presidential engagement makes it harder for the Kremlin to demonize U.S. policy and is justified by the magnitude of risks that a hostile Russia could pose on critical issues of nuclear security, terrorism, cyber security, and European security.
Propose a bilateral strategic dialogue to explore options for an off-ramp from the current escalation of the security dilemma. This engagement should focus on a narrow agenda of nuclear arms control, counter terrorism, and cyber security issues, without the expectation of short-term deliverables.
Renew talks on nuclear security and nonproliferation, starting with the modernization of nuclear arsenals to mitigate the risk of further MAD entrenchment, managing the expiration of the New Start Treaty in 2021, and developing a framework for a future agreement on missile defense and new conventional technologies that could have first-strike capabilities.
Elevate and institutionalize a bilateral format for reducing the threat of international terrorism, beginning with addressing the threat of nuclear terrorism in third countries.
Revive the bilateral working group on cybersecurity issues established in 2013 and reaffirm each side's commitment to the use of direct communication channels to reduce the risk of misperception, escalation, and conflict in the case of a major cyber attack.
Ensure NATO capacity and reinforce Article V commitments to deter potential Russian aggression in Europe. The new U.S. president should make his first foreign trip to Europe as a statement of Washington's commitment to its allies. The United States should continue to support the implementation of the European Reassurance Act and possibly other measures to ensure that NATO's capacity to fulfill Article V commitments are viewed as fully credible in Moscow.
Lead the way in developing a new format for an agreement in Ukraine that includes the United States as a principal negotiator alongside Europe, Ukraine, and Russia. The Minsk II agreement is increasingly unimplementable due to changes on the ground in the Donbass and serves to further destabilize Ukraine. The United States and its allies must maintain sanctions on Russia and maintain Minsk II until the successful negotiation of a new agreement.
Selectively re-open channels of communication that were closed after Russia's annexation of Crimea in 2014, beginning with the military-military track and the NATO-Russia Council. Rather than a reward for good behavior, these channels are a safeguard against further escalation that is in the interests of both sides.
Time for a New Approach 
This is not a call for a "reset" or a "strategic partnership," but a reevaluation of the excessive risks the United States is running with the current downward trajectory of U.S.-Russia relations. Containment or deterrence alone cannot mitigate these risks. A policy of calibration offers an alternative approach to Russia and its leadership, combining continued deterrence with high-level engagement beginning with the presidential track. 
While there is no quick fix or "grand bargain" for the current state of relations, we must keep in mind that a stronger U.S.-Russia relationship in the long term would be a net positive for the security of the United States and its allies, as well as for global security at large.
Author
Andrew Kuchins
Andrew C. Kuchins is a senior fellow at the Center for Eurasian, Russian and East European Studies (CERES) at Georgetown University.