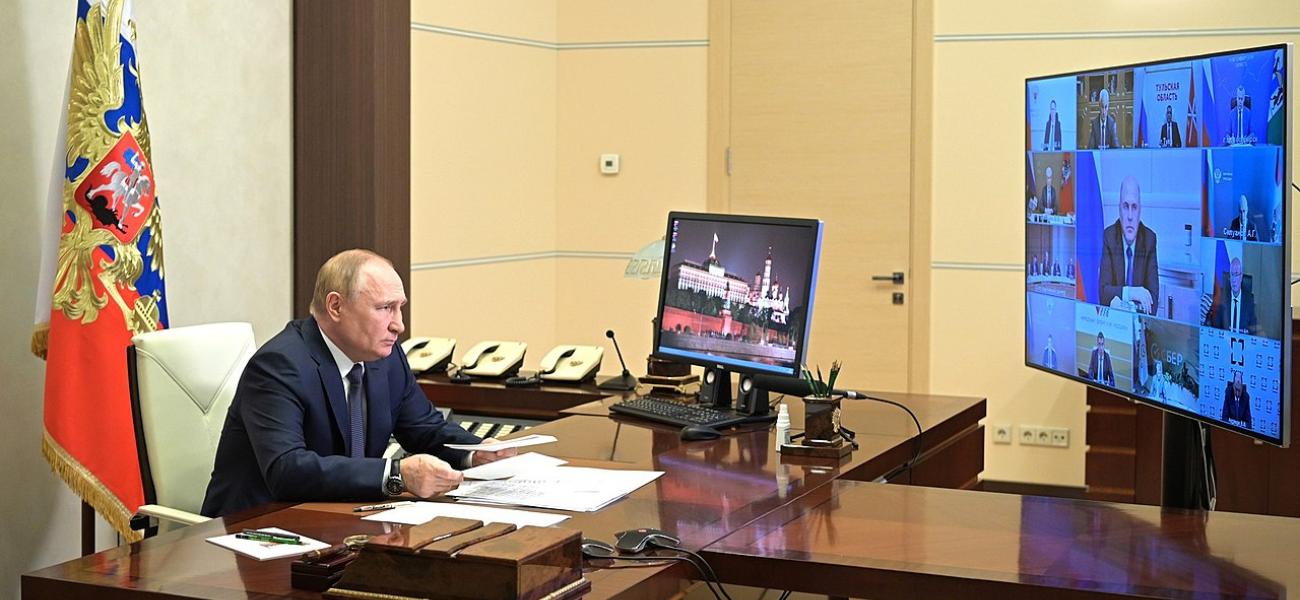 Clues from Russian Views: Putin Thinks He's Winning
July 18, 2022
Tatiana Stanovaya
The author, a nonresident scholar at the Carnegie Endowment for International Peace, writes:
"Consisting of three main dimensions, [Putin's] plan is a kind of strategic Russian doll."

"The current, more realistic goal appears to be control over the Donetsk and Luhansk regions—which the Kremlin sees itself attaining in a matter of time, a view seemingly vindicated by Russian forces' effective capture of the Luhansk region—and the land corridor that would secure access to Crimea. For this goal, of minimal geopolitical weight for the Kremlin, Mr. Putin appears to believe that time is on his side."
"The next goal appears to be focused on forcing Kyiv to capitulate. This isn't about the occupied territories; it's about the future of Ukraine's remaining territory ...The aim, in short, would be to deprive Ukraine of the right to build its own nation. ... This second goal sounds fantastical, of course. But for Mr. Putin it is also seemingly inevitable, though it may take longer to achieve."
"Putin's third strategic goal in the war against Ukraine, and the most geopolitically important of them all: building a new world order. … There is some good news. The very fact that the plan seems realistic to him should, in the short term, prevent any nuclear escalation. But the bad news is that sooner or later, Mr. Putin will face reality. It is in that moment, when his plans are stymied and his disappointment high, that he is likely to be most dangerous. If the West seeks to avoid a catastrophic clash, it needs to truly understand what it's really dealing with when it comes to Mr. Putin."
Read the full article at the New York Times.
This item is part of Russia Matters' "Clues from Russian Views" series, in which we share what newsmakers in/from Russia are saying on Russia-related issues that impact key U.S. national interests so that RM readers can glean clues about their thinking.
Author
Tatiana Stanovaya
Tatiana Stanovaya is a nonresident scholar at the Carnegie Endowment for International Peace. 
The opinions expressed herein are solely those of the author. Photo by Kremlin.ru shared under a Creative Commons license.