In the Thick of It
A blog on the U.S.-Russia relationship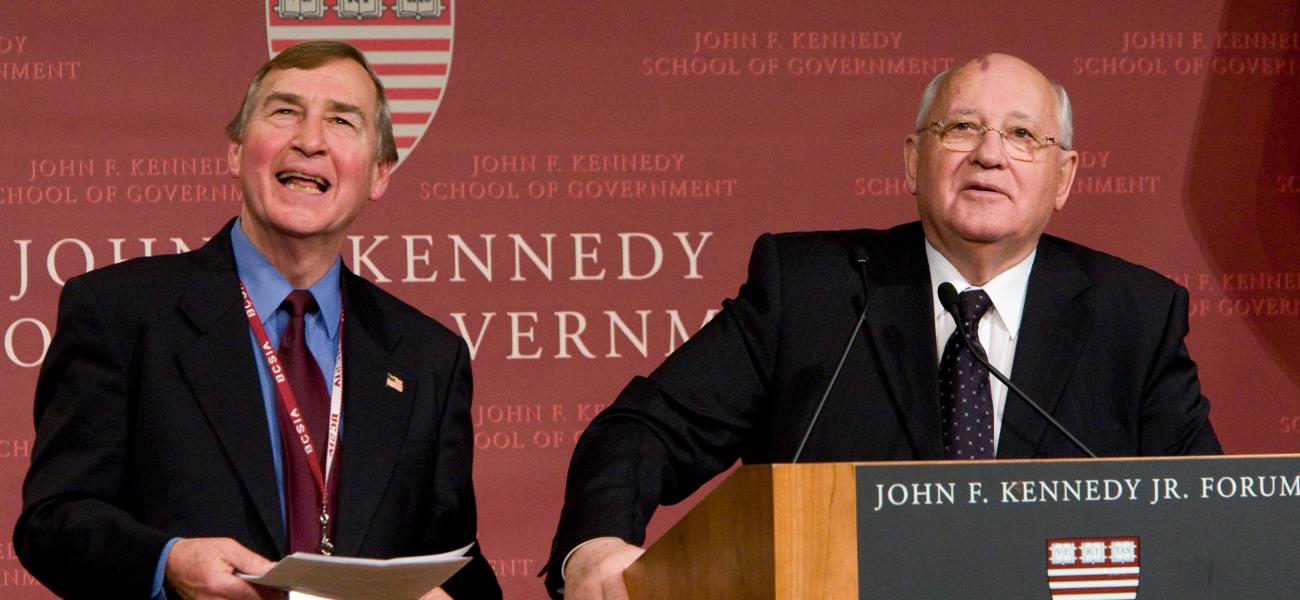 Remembering Gorbachev
September 01, 2022
Graham Allison
As the press encomia declared: a man of vision. Yes—but whose vision never envisaged nor intended the great accomplishment for which we honor him. He dreamed of a revived Soviet Union that would demonstrate the superiority of Communist socialism over Western-style democratic-capitalism. No one was more surprised than he when the forces he unleashed led to the collapse of the Soviet Union, the emergence of Russia and 14 other newly-independent states (including Ukraine) and the end of the Cold War.
I had good fortune to work with him in the final chapter of the Soviet Union, and to get to know him much better in the years that followed. Republished in yesterday's Bulletin of Atomic Scientists are my introductory remarks for a session we did with President Gorbachev in the Harvard Kennedy School forum in 2007 and a video of the event, "Overcoming Nuclear Danger," which is on the IOP's Forum file.
Graham Allison is the Douglas Dillon Professor of Government at Harvard University where he has taught for five decades.
The opinions expressed herein are solely those of the author. Photo by Harvard Kennedy School.