In the Thick of It
A blog on the U.S.-Russia relationship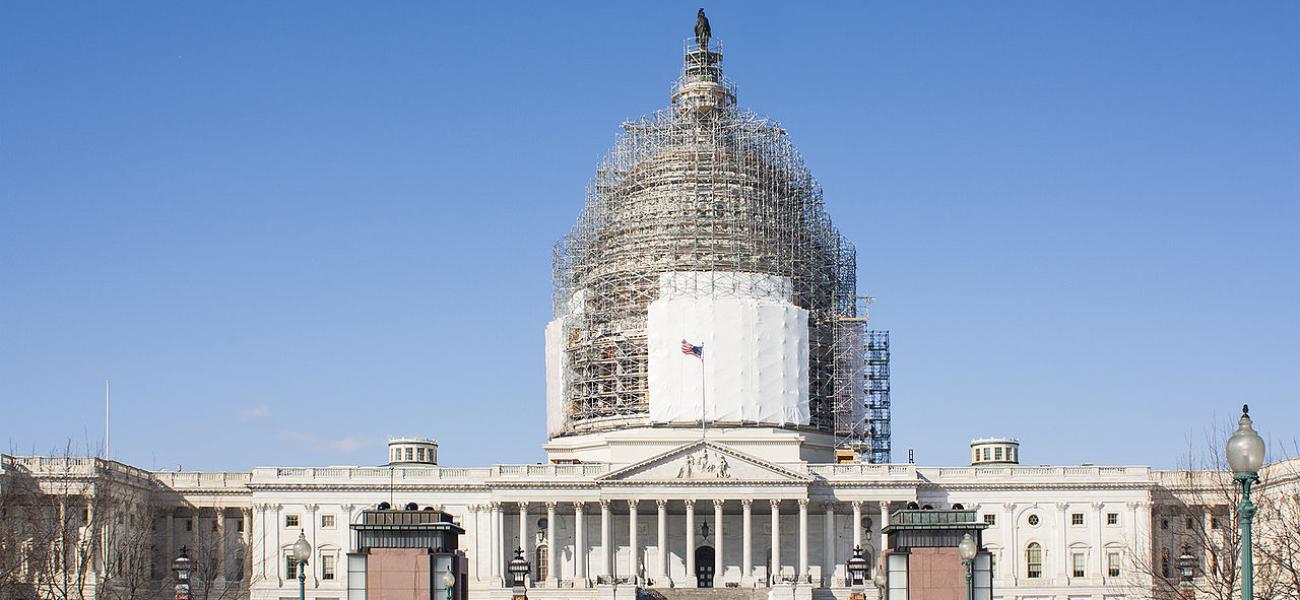 Putin's Attempted 'Reset': What Does It Say About His View of American Democracy?
September 15, 2017
RM Staff
This week, thanks to BuzzFeed, we learned that back in March Vladimir Putin thought he could strike a deal with Donald Trump to reset the bilateral relationship and had submitted an ambitious proposal calling for the "wholesale restoration of diplomatic, military and intelligence channels." What does this say about the Russian leader's understanding of American politics? Is he under the impression that a U.S. president can single-handedly reverse U.S. policy on a major international issue with no regard for opposition from official and unofficial branches of power, including Congress, the media and the public? That certainly seems to be the case.
According to BuzzFeed's Sept. 12 report, the Kremlin offered to hold a spate of high-level meetings in the space of a few months on cyber security, Afghanistan, Iran, Ukraine and Korea, as well as face-to-face meetings of the heads of the CIA, FBI, National Security Council and Pentagon with their Russian counterparts before the Trump-Putin summit, to be followed by the relaunching of bilateral working groups on counter-terrorism and cybersecurity. (The Kremlin confirmed the proposal's existence and the White House did not dispute it; at the end of August, Russia's newly appointed ambassador to the U.S., Anatoly Antonov had mentioned such a proposal in his first lengthy interview to the Russian press.)
That Putin thought in March that he could achieve such a reset is remarkable. Two months earlier, the Office of the Director of National Intelligence had publicly concluded that the Russian government had sought to influence the 2016 U.S. presidential election and somewhere along the way had "developed a clear preference" for Trump; the House and Senate intelligence committees were set to conduct their own investigations. (By January Trump had reluctantly publicly accepted Russia's meddling, but continued to insist it had not affected the election results and would later say other actors may have been to blame.) Congress at the time was also gearing up to impose new sanctions on Russia. As Sen. Lindsey Graham predicted at the Munich Security Conference in February: "2017 is going to be a year of kicking Russia in the ass in Congress."
Moreover, Trump's national security advisor had been forced to resign due to his contacts with Russia's ambassador. American and international media were churning out one expose after another concerning alleged collusion between Trump's team and Russian insiders. A number of Trump's high-level appointees, including Defense Secretary Mattis, UN Ambassador Haley and the new national security advisor, Gen. McMaster, expressed pointed criticism of Russia. The American public, as demonstrated by the polls, was increasingly both in favor of punishing the Kremlin and viewing Russia as a threat, with only 22 percent of Americans holding a favorable opinion of Putin (that would drop to 13 percent by summer).
Faced with all these developments, Trump, typically optimistic about the potential for improved relations with Russia, didn't even mention the country in his Feb. 28 address to Congress.
And yet it follows from BuzzFeed's scoop that Putin believed Trump could somehow not only keep his campaign promise to seek improved relations, but also launch a broad partnership with a country that American intelligence services and media were accusing of having interfered in U.S. domestic politics on a scale and with tools dubbed "unprecedented"—interference that was the subject of multiple pending investigations in Congress.
This suggests Putin may misunderstand how the U.S government actually operates, and that there's no one in his close circle of advisors who either comprehends this or dares to clear it up. Putin probably thinks the U.S. president can just implement any policies he wants—that the U.S. system of checks and balances is a simulacrum just like Russia's.
This misconception and Putin's skeptical view of U.S. democracy might also explain why the Russian president may have decided to try to influence the outcome of the 2016 election (if indeed he did so) in the first place. His thinking might have been that if only someone Russia-friendly succeeded Barack Obama in the White House, he could single-handedly mend fences with that leader. What he perhaps didn't realize is that even if it were Sergei Ivanov sitting in the White House, he'd still face the same robust constraints as Trump. The reality is that if Putin had done nothing to interfere, the U.S. president—whether Hillary Clinton or Trump—would have been able to pursue a more constructive policy toward Russia.
The opinions expressed in this commentary are solely those of the author.