In the Thick of It
A blog on the U.S.-Russia relationship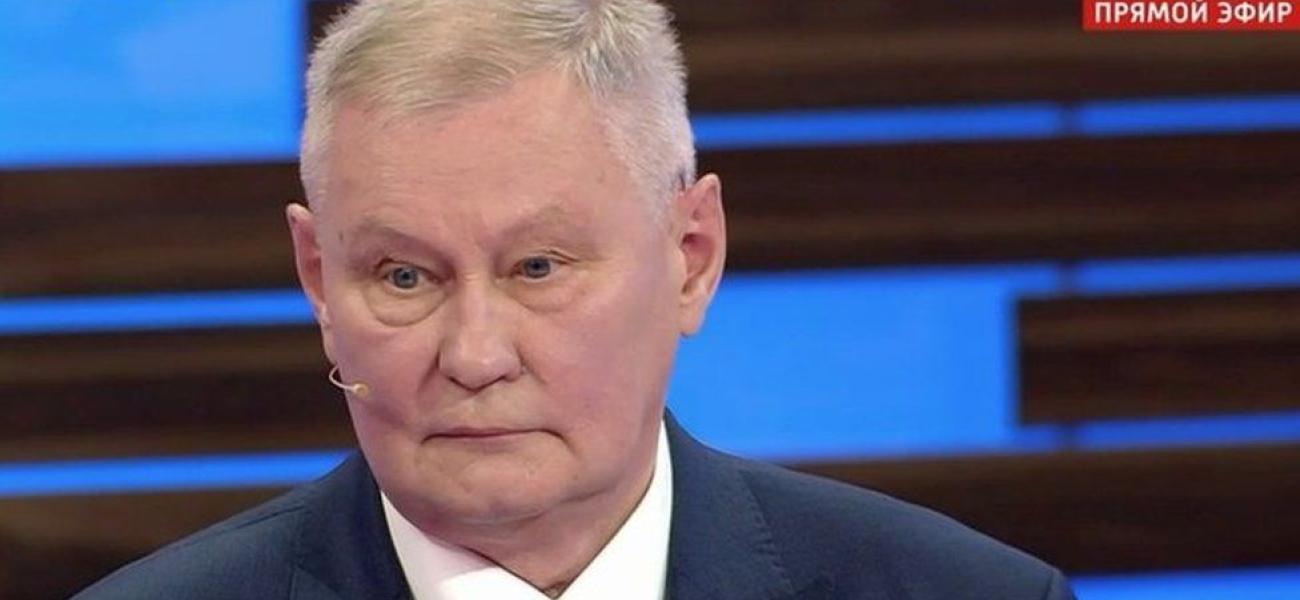 Clues From Views: Russian Colonel in Spotlight for Ukraine War Criticism Was One of Few to Warn Against Invasion
May 20, 2022
RM Staff
This week, retired colonel Mikhail Khodarenok appeared on prime-time national TV in Russia to offer a bleak assessment of the prospects for the Kremlin's war in Ukraine. In his appearance in the May 16 episode of the Rossiya channel's "60 Minutes" talk show, the former senior officer of the General Staff of the Russian Armed Forces urged his compatriots not to believe that the Ukrainian army is crumbling and predicted a deterioration of the situation for the Russian military. Khodarenok's grim warnings grabbed the attention of multiple Western media, primarily because they were made on state TV, whose news and analysis coverage Putin's administration relentlessly micro-manages. What some of this reporting on Khodarenok's remarks is missing, however, is that his predictions of a difficult war in Ukraine are not exactly new. Khodarenok can be commended for being one of the few Russian experts to publicly warn in the weeks before the war that the invasion would not be a walk in the park for his country's armed forces, to put it mildly.
In his May 16 appearance Khodarenok urged viewers not to swallow "informational sedatives," such as "claims of moral and psychological breakdown among the Ukrainian armed forces." "The desire to defend your motherland … really exists there [in Ukraine]; they intend to fight to the last," he said. Khodarenok warned that Ukraine can mobilize a one-million-strong fighting force and that ability must be part of Moscow's strategic calculations. Russia needs to extricate itself from its "geopolitical isolation," which cannot be fully offset by the "not exactly unconditional" support of China and India. "The situation is not normal," he said, "when a coalition of 42 countries has gathered against us, while our resources, both military-political and military-technical, are after all limited."  "The situation will frankly get worse for us," Khodarenok warned.
As stated above, this is not the first time Khodarenok has called on fellow Russians not to indulge in illusions when it comes to the war in Ukraine. On May 9, a day of pomp-filled celebration marking Soviet victory in WWII, he appeared on "60 Minutes" to offer a bleak assessment of Russia's ability to mobilize, train and arm additional military units for the war against Ukraine in a timely manner. He has also argued strongly against the use of nuclear weapons by Russia in the war on two episodes of the same program in May. There could be several possible reasons the Kremlin is tolerating such public criticism of Russia's conduct and prospects in the war on state TV, in our view. These include: Putin's reported desire to encourage a public debate of sorts on the next steps in the conflict; an attempt to prepare the Russian public for accepting Russia's limited gains in Ukraine's east and south as victory; or, conversely, an attempt to prepare them for mobilization to expand the size of Russia's invading force.
While highlighting problems faced by Russia's war machine and urging his compatriots not to underestimate Ukraine's military capabilities in his appearances on state TV, Khodarenok is, nevertheless, no "peacenik." He has expressed hope that the Russian side would prevail, asserting in a Feb. 28 episode of "60 Minutes" that Russia's "victory in this armed struggle is just a matter of time." In separate comments made on "60 Minutes" on May 18, Khodarenok said that U.S.-supplied howitzers in Ukraine would soon be "nothing but a memory" and "rumors" of Ukrainian counterattacks were "a big exaggeration," while predicting that Russia's military would soon "unpleasantly surprise" the Ukrainian forces. These comments made one Western media analyst wonder whether "someone's given him a bit of a talking to" after the May 16 episode.
Whether Khodarenok has indeed been pressed to amend his public view after his much covered comments on May 16 or not, he should still be commended for stating publicly before the war that "an armed conflict with Ukraine is currently fundamentally not in Russia's national interests" and warning that such a conflict would not be a cakewalk for the Russian armed forces, contrary to what some of his high-ranking compatriots hoped for at the time. He issued this warning in a Feb. 3 article for Russia's military weekly Nezavisimoye Voyennoye Obozrenie, published three weeks before the Feb. 24 invasion (and summarized below).
Summary: "Forecasts of Bloodthirsty Political Scientists: On Enthusiastic Hawks and Hasty Cuckoos," Mikhail Khodarenok, Nezavisimoye Voyennoye Obozrenie, 02.03.22.
"Some representatives of the Russian political class are now arguing that Russia is able to inflict a crushing defeat on Ukraine in a few hours (and even shorter periods of time are being mentioned) if a military conflict breaks out. … The opinion that it will not even be necessary to send troops to … Ukraine—since the country's Armed Forces are in a deplorable state—has become deeply entrenched in Russia's expert community recently. … As the cherry on the cake, some analysts emphasize [their view] that no one in Ukraine will defend the 'Kyiv regime.'"

"Claiming that no one in Ukraine would defend the regime means, in practice, complete ignorance of the military-political situation and the mood … of the people in the neighboring state. Moreover, the degree of hatred … [in Ukraine] toward Moscow is frankly underestimated. No one in Ukraine will greet the Russian army with bread, salt and flowers."

Regarding the claim that a powerful strike by Russia could obliterate Ukraine's armed forces: "[The Russian military's conventional] arsenal is absolutely not enough to wipe a state the size of France with a population of more than 40 million from the face of the Earth."

"Now onto the proposition that 'the Armed Forces of Ukraine [AFU] are in a deplorable state.' … While until 2014 the AFU had been a shard of the Soviet army, over the past seven years a qualitatively different army has been created in Ukraine on a completely different ideological basis and largely in compliance with NATO standards. And very modern weapons and equipment are being supplied to Ukraine from many countries of the North Atlantic alliance."

"And finally, [let's explore] the duration of a hypothetical campaign. The Russian expert community cites [figures like] several hours and even several dozen minutes. At the same time, it is somehow forgotten that we have already gone through all this. … [A]n urban environment helps the defenders, slows down the movement of the attackers, makes it possible to place a record number of fighters per unit of area and compensates for any lag in forces and technologies. And Ukraine has more than enough large cities."

"There will be no blitzkrieg in Ukraine. … And finally, the most important thing. An armed conflict with Ukraine is currently fundamentally not in Russia's national interests. Therefore, it is best for some overexcited Russian experts to forget about their fantasies, marked by boastful confidence in an easy victory, never again to remember them, if only to prevent damage to their reputations."
This item is part of Russia Matters' "Clues from Russian Views" series, in which we share what newsmakers in/from Russia are saying on Russia-related issues that impact key U.S. national interests so that RM readers can glean clues about their thinking.