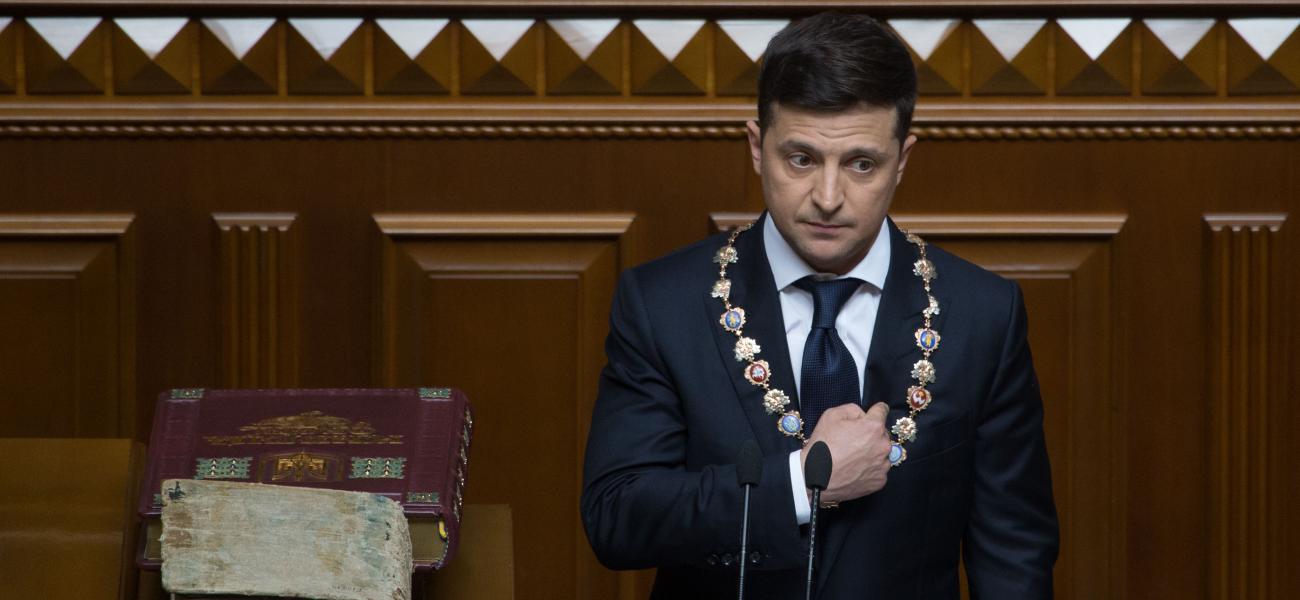 Video: Zelenskiy's First 100 Days
October 18, 2019
Carnegie Endowment for International Peace
Amid a swirl of U.S. domestic political turbulence centered on Ukraine, precious little attention is being paid to the Ukrainian domestic reform agenda. Please join the Carnegie Endowment for a timely discussion about the progress that has been made during President Volodymyr Zelensky's first 100 days in office and the daunting issues that are yet to be confronted.
Speakers:
Oksana Markarova, Ukrainian Minister of Finance
Katarina Mathernova, deputy director general, neighborhood and enlargement negotiations, European Commission
Tymofiy Mylovanov, Ukrainian Minister of Economic Development, Trade and Agriculture
Vladyslav Rashkovan, alternate executive director, Board of the International Monetary Fund
Andrew S. Weiss, vice president for studies, Carnegie Endowment for International Peace
Photo by Mykhaylo Markiv, shared under Creative Commons 4.0.