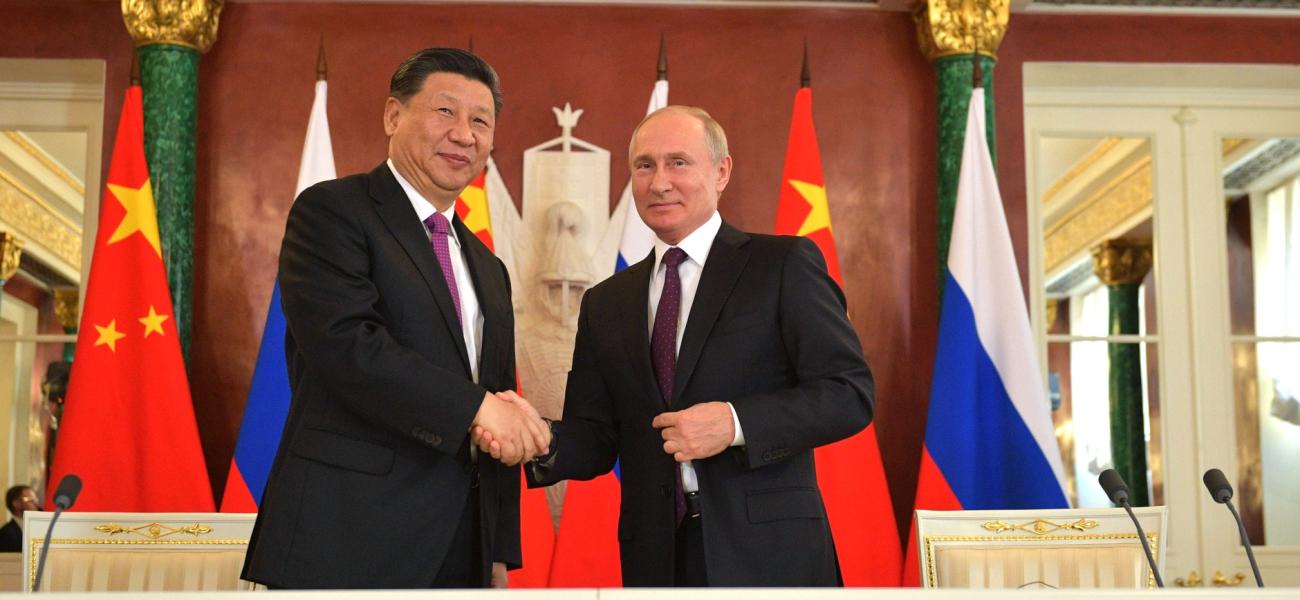 Russia and China are Strengthening Their Relationship, Despite Disagreements
August 01, 2020
Graham Allison and Angela Stent
Prominent scholars Graham Allison and Angela Stent discussed Russian-Chinese relations in a recent talk. According to Graham Allison, the American foreign policy leadership is "waking up to the reality of a Russia-China entente." While this entente is "unnatural" due to differences in core interests between Russia and China, Chinese diplomacy towards Russia and patterns in American foreign policy have led to the strengthening of the Russian-Chinese relationship. Angela Stent disagreed with the idea that a Russia-China entente was "unnatural," but she did concur that American policies such as anti-Russian sanctions and the trade war with China have helped to push Russia and China closer together. Dr. Stent did, however, note that there remain some key disagreements between Russia and China, especially over the Russian Far East.
Stent continued by arguing that America talking about "weaning Russia away from China" is an "illusion," and that the Russian-Chinese partnership is here to stay for some time, especially given the ambitions of both countries' leaders to stay in power for many years to come. She argued that the U.S. would have to "completely reverse itself on many of its policies towards Russia" to cause Russia to move away from China, a point on which Graham Allison agreed, stating that the perceived American goals of regime change in Russia and China sound "like a threat" to both Vladimir Putin and Xi Jinping.
Listen to the full conversation at the Conversation Six website.
Author
Graham Allison
Graham Allison is the Douglas Dillon Professor of Government at the John F. Kennedy School of Government at Harvard University. 
Author
Angela Stent
Angela Stent is director of the Center for Eurasian, Russian and East European Studies and a professor of government and foreign service at Georgetown University.