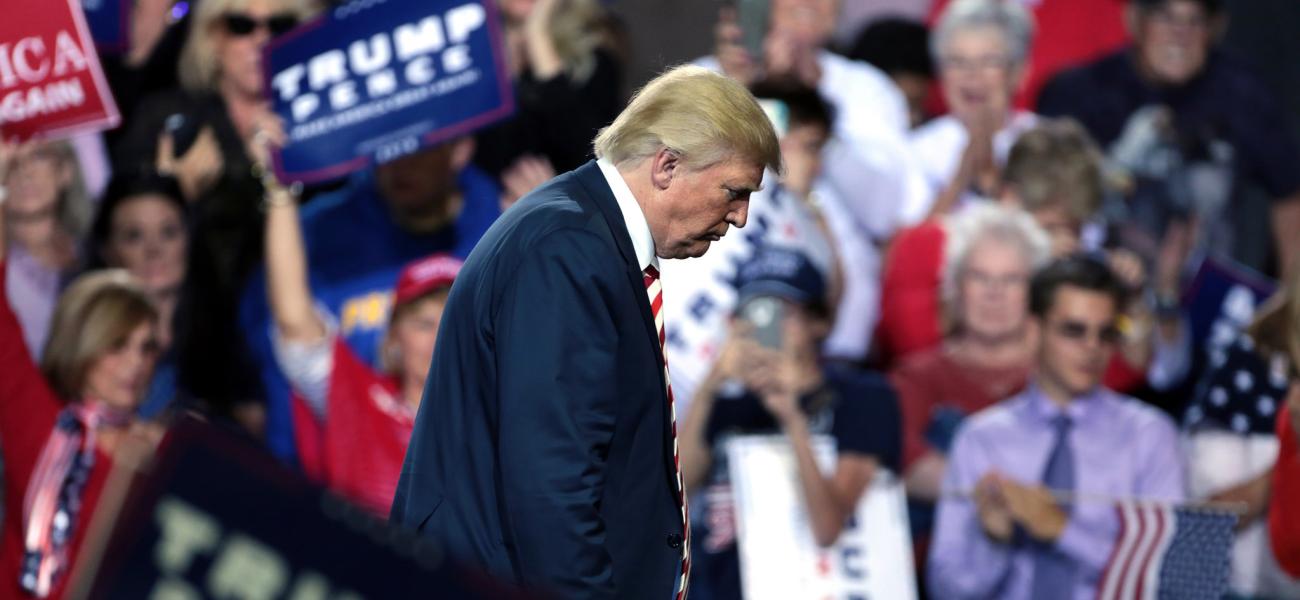 Russia and the 2016 U.S. Presidential Election: Laying Out the Publicly Available Evidence
April 06, 2018
David Filipov, Kevin Doyle and Natasha Yefimova-Trilling
Originally published March 10, 2018. Additions and updates—mostly in Sections III and IV—are marked accordingly.
Even before President Donald Trump's inauguration, nearly 90 percent of Americans had heard allegations that Russia interfered in the 2016 U.S. presidential election by hacking Democrats during the campaign. Since then, many opinions about the details and impact of that interference have split along party lines. According to two Quinnipiac polls from late last year and early in 2018: 82 percent of Democrats "believe that individuals in the Trump campaign coordinated with the Russian government to interfere in the 2016 presidential election," while 83 percent of Republicans do not; 88 percent of Democrats "think that the Russian government tried to influence" the election, while only 43 percent of Republicans agree; and 75 percent of Democrats think Special Counsel Robert Mueller "is conducting a fair investigation into this matter," while only 37 percent of Republicans think the same.
Perhaps part of the reason for these glaring differences—in addition to good old confirmation bias—is that much of the publicly available evidence of Russian meddling has come in forms that leave room for doubt: declassified intelligence assessments without crucial supporting details, anonymous sources retelling information originating from someone else, partisan statements by political figures and innuendo, all amplified by news outlets and social media. This makes it all the harder to answer key questions: Was "Russian interference" an organized campaign by a foreign government? Was it a string of actions by overzealous subunits of that government or their proxies? Was it calculated or out of control or something altogether different, and how many of the actions attributed to Russian nationals, "operatives" and government agents were indeed carried out by those actors, either discretely or as part of a bigger plot?
The purpose of this compilation is to lay out, as systematically as possible, the evidence that supports, or refutes, key claims made about official Russian meddling in the U.S. election. We have gleaned these claims from media reports and public figures and the evidence presented runs the gamut from strong to plausible to weak. Limiting ourselves to information that is publicly available at the time of writing, we focus on the three questions central to the "Russiagate" narrative:
1) Did the Russian government or its affiliates interfere in the 2016 election?
2) If the Russian government or its affiliates did interfere, did they intervene in favor of Trump and against his Democratic opponent, Hillary Clinton?
3) Did Trump or any of his associates collude with the Russian government or its affiliates to win the 2016 election?
By The Washington Post's count, as of Jan. 11, 2018, Trump and his administration had denied collusion 146 times, and he has repeatedly called the related investigation "a witch hunt." Russian President Vladimir Putin has also repeatedly denied allegations that Russia interfered in the election, calling them "fictional, illusory, provocations and lies."
This effort is not an investigation; it does not set out to prove or disprove any of the allegations, or justify or vilify ongoing probes. Its purpose is stock taking—to catalogue the evidence that appears in publicly available sources and present it in an organized way.
Because new stories about Russiagate have been breaking at a head-spinning pace, it has been difficult not only to keep track of the claims and the evidence but to assess the strength of that evidence. To assist in that endeavor, we have been, where relevant, as explicit as possible about sources of information. We hope this will help readers determine whether evidence is strong—for example, intercepted communications, pertinent documentation, information directly confirmed by identified sources with relevant knowledge—or weak, perhaps if it has been partially refuted or contradicted or obtained under duress. A great deal of the evidence falls into a huge gray expanse of plausibility in the middle of the gamut, and how one assesses its reliability often hinges on one's implicit trust for the source—a particular news outlet, a specific individual, a government.
Another key question about the strength of evidence—besides "Where does it come from?"—is "How conclusively does it support a claim?" For example, much has been made of candidate Trump's enthusiasm for better ties with Russia. But this could mean many different things and, by itself, does not prove an attempt to collude with Moscow.
The question of collusion proved to be the most complicated of the three listed above in terms of disentangling known actions from unknown motives. As we considered the claims being made about collusion and the information presented to back them up, a slew of questions arose in our minds: Does the evidence suggest cooperation between the two sides to achieve a common goal? Does it reflect, instead, genuine attempts to improve bilateral ties, or the political inexperience of the Trump camp and probing by Moscow, or opportunism and pursuit of self-interest by specific actors, or a mix of these, or something completely different? Moreover, some of the episodes commonly cited as possible evidence of collusion took place after Trump won the presidency.  On March 22 (about two weeks after this compilation was originally published), the House Intelligence Committee approved a Republican-authored report stating there is no evidence that Trump or his affiliates colluded with the Russian government ahead of the 2016 U.S. election. As noted by The Washington Post: "While the vote ends the Russia probe for the panel's GOP majority, it only stoked the fury of Democrats, who have denounced their colleagues' findings."
Since our original research goal involved examining allegations of pre-election collusion, and also in order to avoid conflating actions with motives, we have included information that falls into this gray area at the very end of this compilation, outside the scope of the three key questions posed above. The so-called epilogue includes: Trump's positive stance on Russia in general and Putin specifically; Russian officialdom's clear preference for Trump over Clinton; Trump's long-running skepticism about allegations of Russian meddling in the 2016 election and possible attempts to undermine or prevent a thorough investigation; the Trump Organization's Russia-related financial interests; Trump adviser and son-in-law Jared Kushner's meetings with Russian officials; former National Security Advisor Michael Flynn's contacts with Russian officials and possible influence on Russia-related policies; Erik Prince's reported contacts with a Kremlin representative; and Russian government access to compromising materials against Trump.
The purpose of this compilation is to lay out the evidence and let readers decide themselves how they would answer the three key questions. We have tried as hard as possible to present information neutrally, selecting what seems most relevant to the claims made about Russia and the election. We will attempt, to the best of our ability, to occasionally update this compilation and welcome feedback. For now, we hope it can be useful in its current form.
I. Did the Russian Government Intervene in the 2016 Presidential Election?
Key Claims:
Claim A: Russian government affiliates hacked computer accounts used by the Democratic National Committee and others working for the Democrats and publicly released the information thus obtained.
Evidence for and against:
CrowdStrike, a private cyber security firm hired by the DNC, concluded in summer 2016 that two Russian hacking groups working for competing Russian intelligence agencies infiltrated DNC systems. CrowdStrike reported that it had previously encountered these groups, which it called Cozy Bear and Fancy Bear,1 and that they demonstrate "nation-state level capabilities." CrowdStrike cited similarities between the hacking tools used to attack the DNC and those used in previous attacks linked to the two groups, both of which, CrowdStrike said, "engage in extensive political and economic espionage for the benefit of the government of the Russian Federation and are believed to be closely linked to the Russian government's powerful and highly capable intelligence services." In its public report on the breach the firm did not disclose specific evidence linking the hackers to the Russian state, but said it believes Fancy Bear may be affiliated with Russian military intelligence (General Staff Main Intelligence Directorate, or GRU2), because its choice of targets aligns with the Kremlin's strategic goals, and suggested that Cozy Bear may be linked to Russia's main intelligence agency, the Federal Security Service (FSB) or its Foreign Intelligence Service (SVR). In June 2016 Putin said Russia had not interfered in the U.S. election, but suggested that "patriotic" hackers unconnected to the government may have been moved "to fight against those who say bad things about Russia."
Then-director of the FBI James Comey said in congressional testimony in January 2017 that the FBI never got access to the DNC servers themselves, only to the forensics from a review of the system performed by CrowdStrike; Comey called the forensics "an appropriate substitute." Asked about the reasons for this decision by Fox News, the DNC's interim chairperson, Donna Brazile, suggested that the party was in the midst of a campaign and giving up its servers would have undermined that work.
Secureworks, another private cybersecurity firm, stated that a hacking group it calls Threat Group-4127 was responsible for a 2016 phishing campaign against Democratic officials; the hackers' earlier operations coincided in part with attacks by Sofacy and APT28, both of which are alternative names for Fancy Bear. Secureworks had "moderate confidence" that the group was working on behalf of the Russian government. The Secureworks report notes that TG-4127 sent links leading to malicious URLs to DNC and Clinton campaign staff in order to gain login credentials; the hacking group used a similar campaign in 2015 against targets of value to the Russian government, such as military and government personnel in the U.S. and Europe. An analysis of Secureworks data by the Associated Press noted a "close alignment" between the hackers' activities and targets of potential interest to the Russian state. It also further implicated Fancy Bear in the DNC hacks, linking the phishing attacks to specific dates and officials, including Clinton campaign chairman John Podesta. The analysis showed that more than 95 percent of the malicious links sent by the hackers to their targets "were generated during Moscow office hours—between 9 a.m. and 6 p.m. Monday to Friday."
In a declassified version of a highly classified assessment, the Office of the Director of National Intelligence (ODNI), the organization tasked with coordinating the 17 U.S. intelligence agencies, assessed that "Russian intelligence" gained access to DNC networks in July 2015 and maintained it until at least June 2016. ODNI likewise assessed that Russian military intelligence (GRU) "probably began cyber operations aimed at the U.S. election by March 2016" and those "operations resulted in the compromise of the personal email accounts of Democratic Party officials and political figures," data from which were later "exfiltrated." The ODNI assessed "with high confidence" that the GRU released "U.S. victim data" to the public using the Guccifer 2.0 online persona—which claimed responsibility for the DNC hacks, self-identifying as an independent Romanian hacktivist—and DCLeaks.com, a website used to share data obtained from the hacks, and that it "relayed material to WikiLeaks." The ODNI defines a judgement with "high confidence" as one based on "high-quality information from multiple sources," but adds that this does not mean the judgement "is a fact or a certainty." The ODNI did not publicly release the bulk of its supporting evidence, citing a desire not to compromise sensitive sources and methods. (ODNI report, 1/6/17)
WikiLeaks founder Julian Assange has denied getting the hacked documents that his group released during the 2016 presidential race from the Russian government or any "state party"; he has made no secret of his antipathy for Hillary Clinton.
Dutch media outlets Nieuwsuur and de Volkskrant reported that the Dutch intelligence agency AIVD hacked into a Russian computer network near Moscow's Red Square in the summer of 2014 and watched in real time, a year later, as Russian hackers penetrated accounts used by Democratic Party officials. The journalists cited "six American and Dutch sources who are familiar with the material, but wish to remain anonymous," and wrote that the Russian hackers were part of the Cozy Bear group led, according to the AIVD, by Russia's foreign intelligence service, or SVR. The Dutch government reportedly shared the relevant information with the U.S., possibly contributing to "a subsequent FBI inquiry into Russian interference in the 2016 presidential election." According to the Dutch news reports, AIVD agents—aided in part by their access to surveillance cameras in the Russians' workspace—"also watched when Russian hackers launched an attack on the State Department in 2014 and compromised unclassified systems at the White House as well as in Congress." U.S. officials commenting on the 2014 hack had told The Washington Post that the NSA had been alerted to the breaches by an unnamed Western intelligence agency that "had managed to hack not only the Russians' computers, but also the surveillance cameras inside their workspace." Russian presidential spokesman Dmitry Peskov rejected the Dutch reports, denouncing them as untrustworthy: "If Dutch newspapers want to add fuel to the fire of anti-Russian hysteria that exists in America, this is not the most noble occupation," he said, according to Russia's TASS news agency.
Konstantin Kozlovsky, a hacker from Yekaterinburg, Russia, on trial on charges related to bank-account breaches, told a Russian court in August 2017 that he had hacked the DNC under orders from the FSB. (Kozlovsky initially made the claim in a letter dated Nov. 1, 2016.) He said he had been working with Russian intelligence since 2008 and identified his handler initially as "Ilya" and later as Dmitry Dokuchayev, an FSB officer arrested in Russia around December 2016 and accused of treason, reportedly on suspicion of cooperating with the United States, including passing along information about the DNC hacks. Kozlovsky linked his arrest directly to Russia's interference in the "election processes of the U.S." (The Bell, 12/11/17)
Russian online news outlet The Bell spoke with two people personally acquainted with Dokuchayev and three more men arrested along with him in the same case—Sergei Mikhailov, head of the FSB's Information Security Center, Ruslan Stoyanov, head of the cybercrime investigations department at Kaspersky Lab, and Georgy Fomchenkov, described as "a little-known internet entrepreneur"; the two anonymous sources believe all four helped American intelligence services get proof of Russian hackers' participation in election-related cyberattacks. One current and one former U.S. official, speaking on condition of anonymity, told the New York Times that human sources in Russia had played a crucial role in proving who was responsible for the hacking.
The Wall Street Journal, citing "people familiar with the investigation," reported in November 2017 that the U.S. Justice Department has identified "six members of the Russian government" involved in the DNC hack. NBC reported in March 2018 that Mueller "is assembling a case for criminal charges against Russians who carried out the hacking and leaking of private information designed to hurt Democrats in the 2016 election," citing "multiple current and former government officials familiar with the matter." NBC's sources said Mueller "has long had sufficient evidence to make a case, but strategic issues could dictate the timing."
A group called Veteran Intelligence Professionals for Sanity (VIPS) have found evidence that "at least some of the DNC files were taken by an insider rather than by hackers," according to Bloomberg. The VIPS theory, as described by Bloomberg columnist Leonid Bershidsky, relies on forensic findings by researchers who go by the pseudonyms "Forensicator" and "Adam Carter." The former found that 1,976 MB of Guccifer's files were copied from a DNC server on July 5, 2016, (almost a month after WikiLeaks announced its intention to publish Clinton-related emails) in just 87 seconds, implying a transfer rate of 22.6 megabytes per second—or about 180 megabits per second—a speed not commonly available from U.S. internet providers. Downloading such files this quickly over the internet would have been all but impossible; however, as Forensicator pointed out, the files could have been copied to a thumb drive—something only an insider could have done—at about that speed. Carter, the other analyst, showed that the content of the Guccifer files was at some point cut and pasted into Microsoft Word templates that used the Russian language. Carter laid out all the available evidence and his answers to numerous critics in a long post last year. Another former intelligence professional, Scott Ritter, has pointed out that these findings don't necessarily mean Guccifer's material didn't come from a hack. VIPS, which "includes former National Security Agency staffers with considerable technical expertise" (Bershidsky names two), was formed in 2003 for protesting "the way intelligence was bent to accuse Iraq of producing weapons of mass destruction"; as Bershidsky points out one of the group's founders, Ray McGovern, has been a vocal Clinton critic and, "[w]hile the group was right about Iraq in 2003, that doesn't mean it's right about Russia in 2017, with some of its members' intelligence work now long in the past."
NBC News cited two unnamed "senior U.S. intelligence officials … with direct access to the information" as saying that Putin "personally directed how hacked material from Democrats was leaked and otherwise used. The intelligence came from diplomatic sources and spies working for U.S. allies, the officials said." (NBC News, 12/15/16)
Barack Obama has said that in September 2016, while still president, he told Putin to "cut it out," referring to Russia's alleged cyberattacks targeting U.S. elections and political campaigns. Obama said his warning had been primarily against the hacking of election infrastructure. He did not say explicitly whether he believed Putin authorized the DNC hack, but said the cyberattacks had originated at the "highest level" of the Russian government. (Politico, 12/16/16)
Senator Dianne Feinstein and Congressman Adam Schiff, the ranking Democrats on the Senate and House Intelligence Committees, respectively, stated that briefings they had received on classified information related to the hacks had convinced them that Russian intelligence agencies had made a "serious and concerted effort to influence the U.S. election." (CNN, 9/22/16)
UPDATED! Additional scrutiny of Guccifer 2.0 and DCLeaks:
Claim B: Russian government affiliates launched an influence campaign across social media to exacerbate political tensions during the 2016 U.S. presidential election.
Evidence for and against:
On Feb. 16, 2018, the Department of Justice's special counsel, Robert Mueller, who is leading the most far-reaching investigation into alleged Russian meddling in the 2016 presidential election, filed an indictment stating that 13 Russian nationals and three organizations used fraud and deceit to criminally interfere with the election. The indictment names a private firm, the Internet Research Agency, based in St. Petersburg, as the hub of a sweeping, multi-million-dollar operation involving hundreds of employees to create false U.S. personas and social media accounts that focused on divisive U.S. issues and targeted American audiences "with a strategic goal to sow discord in the U.S. political system, including the 2016 U.S. presidential election." The operation, devised as early as 2014, reached "significant numbers of Americans," according to the indictment. Defendants allegedly used stolen or fictitious American identities to post on social media and buy political advertisements. Some of the defendants traveled to the U.S. under false pretenses to collect intelligence and procure or use technical infrastructure, including U.S. computer servers, to hide the Russian origins of their activities and avoid detection. The Internet Research Agency—sometimes referred to as the "troll factory"—also kept track of the contact information and political views of more than 100 real Americans whom its employees had contacted using false personas and had asked to undertake activities on behalf of the effort, according to the indictment. The charges are conspiracy to defraud the United States, conspiracy to commit wire fraud and bank fraud and aggravated identity theft.
The indictment does not make any accusations against the Russian government or its officials. Putin's spokesman Dmitry Peskov said it offered "no substantial evidence" of Russian interference in U.S. affairs and "no indications that the Russian state could have been involved." Putin himself emphasized that the 13 Russians indicted by Mueller "do not represent the Russian state," but would "never" be extradited, while Russian Foreign Minister Sergei Lavrov dismissed the indictment as "blather" unless the intelligence behind it is revealed. One of the defendants named in the indictment is Yevgeniy Prigozhin, a businessman said to control two companies that financed the Internet Research Agency. As reported by the New York Times and other publications, Prigozhin is reportedly close to Putin and has been sanctioned by the U.S. since December 2016—with two of his companies, Concord Catering and Concord Management and Consulting, subjected to sanctions soon after—for links to Russian military construction near the border with Ukraine. (The ODNI's January 2017 assessment did not mention Prigozhin by name, but said that "the likely financier of the so-called Internet Research Agency … is a close Putin ally with ties to Russian intelligence.") The Washington Post saw part of a classified National Security Agency report that claimed that "Putin's top aides had to approve, if not directly oversee," the actions of Prigozhin's troll farms. At least half a dozen media outlets have detailed the Internet Research Agency's activities through interviews with former trolls and other research, and some have reported on links to Prigozhin as well; these include, in Russian, RBC, Vedomosti, Novaya Gazeta and The Insider and, in English, The Washington Post and the New York Times. (Some of the specific methods used to create accounts as "fake Americans" were documented earlier by the New York Times after a joint investigation with FireEye, a private cybersecurity firm.) Russian media have also reported links between Prigozhin and the private Russian military contractor known as Wagner, which has reportedly sent Russian fighters to Ukraine and Syria. In remarks to the state-run RIA Novosti news agency, Prigozhin did not deny the charges in the indictment, but said that he wasn't upset by them and that Americans are "impressionable" people who "see what they want."
Twitter acknowledged finding 3,814 accounts linked to the Internet Research Agency (IRA), which together posted some 176,000 tweets in the 10 weeks preceding the election. The company also found 50,258 automated accounts it said were "Russian-linked and Tweeting election-related content during the election period." As of Jan. 31, 2018, Twitter had identified about 1.4 million users who interacted or might have interacted with IRA-linked accounts.
Lawmakers from the U.S. House Intelligence Committee released images of provocative political ads that, according to Facebook executives, had been paid for in rubles. The ads were directed at various American racial and affinity groups, as well as people who had indicated interest in divisive political issues such as police brutality and the Confederate flag. (Bloomberg Technology, 11/1/17)
The 2018 Worldwide Threat Assessment of the U.S. Intelligence Community asserted that Russia remains a threat because of its "influence campaigns." The document describes the Russian state as "the most capable and aggressive source of this threat [influence campaigns] in 2018." The U.S. Intelligence Community warns that the 2018 midterm elections are potentially vulnerable to Russian influence operations. (Worldwide Threat Assessment, 2/13/18)
In written testimony to the Senate Judiciary Subcommittee on Crime and Terrorism, a copy of which was obtained by CNN, Facebook General Counsel Colin Stretch said that 29 million people were served content directly from the Internet Research Agency, and that after sharing among users is accounted for, up to 126 million people may have seen it, although how many actually did is unknown. Stretch's testimony also said Facebook estimates that 11.4 million people saw ads purchased by the agency between 2015 and 2017. "Several people familiar with the company's [Facebook's] findings" told The Washington Post that the Internet Research Agency had spent $100,000 on roughly 3,000 ads. According to Reuters, Facebook said in a written statement to U.S. lawmakers that "Russian agents" had used the social-media platform to organize 129 real-world events that drew the attention of nearly 340,000 Facebook users; 62,500 users indicated they would attend, although how many did is unknown and the company said it did not have data about which of the events actually took place.
CNN reported that, "according to four sources with direct knowledge of the situation," Russian-linked Facebook ads specifically targeted Michigan and Wisconsin as tightly contested swing states. The sources do not indicate the content of the advertisements, except that some were "promoting anti-Muslim messages." (CNN, 10/4/17)
Citing "people familiar with" an internal investigation by Google, The Washington Post reported that the tech giant had found that Russian agents aiming to interfere in the 2016 elections had purchased ads across Google's platforms, including YouTube, as well as advertising associated with Google search, Gmail and the company's DoubleClick ad network. According to "a person familiar with the company's inquiry who was not allowed to speak about it publicly" cited by the New York Times, accounts believed to be associated with the Russian government had purchased $4,700 worth of ads; another "$53,000 worth of ads with political material" were "purchased from Russian internet addresses, building addresses or with Russian currency." The Times' anonymous source said it was not clear whether those latter purchases had any connection with the Russian government.
Claim C: Russian government affiliates hacked or attempted to hack election-related computer systems.
Evidence for and against:
Jeh Johnson told NBC News that in 2016, during his tenure as U.S. secretary of homeland security, "We were able to determine that the scanning and probing of voter registration databases was coming from the Russian government." At least one state official had pointed out earlier that "scanning and probing" were a common occurrence and not the same as breaching. The head of cybersecurity at the Department of Homeland Security, Jeanette Manfra, has said that 21 states had been targeted and, in "an exceptionally small number of them," hackers had gained access to data. In response to Manfra's comments, the National Association of Secretaries of State, which represents top electoral officials around the country, said it was "still only aware of one state voter registration system that was penetrated" during the 2016 election, namely Illinois. There, as reported by Time magazine, "Russian state actors" had stolen more than 80,000 records with voters' driver's license numbers and over 20,000 with the last four digits of their Social Security numbers, according to Ken Menzel, the general counsel of the State Board of Elections. BuzzFeed has reported that Arizona's voter database was also breached, but hackers were not thought to have altered any data in either case. Also according to BuzzFeed, DHS informed state officials of the suspected hacking attempts only a year after they had been detected and provided few specifics, leading to confusion and some tense exchanges. In some states, like California and Wisconsin, the systems being "scanned" or "probed" were not directly related to elections. A "former DHS senior official" told BuzzFeed that the hacking trick used was "so unsophisticated … that the agency initially assumed the probe wasn't the work of a government."
The Intercept received a leaked NSA document that described an effort by Russian military intelligence "cyber actors" to compromise U.S. election systems. (The contractor who leaked the document, later identified as Reality Winner, is in prison charged under the Espionage Act.) The redacted document stated that "Russian General Staff Main Intelligence Directorate [GRU] actors" hacked an unnamed U.S. company that provided "elections-related software and hardware solutions." The document goes on to say that the Russian "actors likely used" data from the hacks for a "voter registration-themed spear-phishing campaign targeting U.S. local government organizations." The report does not comment on the success of the campaign or whether any vote tallies were affected. The version of the document posted by The Intercept describes some of the methods used by the alleged hackers, but does not reveal the sources or methods behind the NSA's claim. (The Intercept, 6/5/17)
The declassified ODNI report states that "Russian intelligence obtained and maintained access to elements of multiple U.S. state or local electoral boards," but adds that "DHS assesses that the types of systems Russian actors targeted or compromised were not involved in vote tallying." (ODNI report, 1/6/17)
Time magazine, "citing two sources familiar with the matter," reported that in one county hackers had manipulated voter data, though the changes were found and fixed and investigators have not determined whether the hackers were Russian. (Time, 6/22/17)
II. Did the Russian government intervene in the 2016 presidential election to help Donald Trump win?
Key Claims:
Claim A: Whatever the Russian government's initial aims, Moscow decided at some point to work in favor of Trump.
Evidence for and against:
According to the declassified ODNI report, the CIA, FBI and NSA assess that "Putin and the Russian government aspired to help President-elect Trump's election chances when possible by discrediting Secretary [of State] Clinton and publicly contrasting her unfavorably to him." The CIA and FBI expressed "high confidence" in the judgment, while the NSA expressed "moderate confidence." The ODNI report says that "Moscow's approach evolved over the course of the campaign based on Russia's understanding of the electoral prospects of the two main candidates." The report noted that Russian state-owned media outlets RT and Sputnik consistently favored Trump and portrayed Clinton negatively. As mentioned before, the ODNI did not publicly release the bulk of its supporting evidence, citing a desire not to compromise sensitive sources and methods. (ODNI report, 1/6/17)
Claim B: Russian government affiliates hacked computer accounts used by the Democratic National Committee and others working for the Democrats and released documents to the public to damage the Clinton campaign.
See Sections I.A. and I.B. above.
Additional evidence for and against:
The Washington Post, citing officials close to Obama, reported that in August 2016 the president had received "a report drawn from sourcing deep inside the Russian government that detailed … Putin's direct involvement in a cyber campaign to disrupt and discredit the U.S. presidential race," including specific instructions to "defeat or at least damage the Democratic nominee, Hillary Clinton," and help elect Trump. (The Washington Post, 6/23/17)
"[A] former senior law enforcement official with direct knowledge of the investigation" told CNN that individuals and organizations tied to the GOP were also compromised by Russian hackers. The source suggested that the information gained from these operations was not used because the Russian operatives favored Trump and did not want to damage his reputation. But CNN also reported, citing "a law enforcement official," that the FBI had not found that the Republican National Committee had been directly hacked. Instead, investigators found "a breach of a third-party entity that held data belonging to the RNC" and that much of that data was outdated. The declassified ODNI report mentions that cyber operations by Russia's intelligence services included "targets associated with both major U.S. political parties."
Claim C: Russian government affiliates launched an influence campaign across social media to help Donald Trump win.
Evidence for and against:
The Feb. 16 indictment of the Internet Research Agency claims that by early to mid-2016 the Russian "troll farm" had changed its tactics from merely sowing discord to supporting the Trump campaign and "disparaging" Clinton. In February 2016 employees of the agency were instructed to "use any opportunity to criticize Hillary and the rest (except Sanders and Trump—we support them)." According to the indictment, some employees were chastised in September 2016 for their "low number of posts dedicated to criticizing Hillary Clinton" and were told it was "imperative to intensify criticizing" her in their future posts. Some of the 13 Russian defendants named in the indictment posed as Americans and "communicated with unwitting individuals associated with the Trump campaign and with other political activists to seek to coordinate political activities." (While the indictment does not make accusations against the Russian government or its officials, one of the individual defendants named is Yevgeniy Prigozhin, a wealthy businessman who is reportedly close to Putin and has been sanctioned by the U.S., effectively for materially supporting the Russian military operation in Ukraine. See details in Section I.B. above.) (U.S. Department of Justice indictment, 2/16/18)
The Wall Street Journal analyzed 159,000 deleted tweets sent between Dec. 2015 and Election Day 2016 from accounts that Twitter identified to congressional investigators as operated by the Internet Research Agency. The paper determined that in the three months after Trump's campaign announcement, the accounts supported Trump by a ratio of 10 to 1. In the two weeks before the election, the tweets supported Trump by a 30-to-1 ratio by either praising him or bashing Clinton. (The Wall Street Journal, 11/6/17)
The Associated Press examined 36,210 tweets from Aug. 31, 2015, to Nov. 10, 2016, posted by 382 of the "Russia-backed accounts" shared by Twitter with congressional investigators—some or all of them presumably linked to the Internet Research Agency—and found that the accounts consistently and quickly defended Trump or deflected attention from negative coverage. They also increased activity around crucial moments in the campaign, such as Trump's reversal of his stance on the Obama "birther" controversy or the publication of the Access Hollywood tapes. The tweets reached their peak on the day before the DNC email leaks, suggesting a coordinated campaign. (AP, 11/10/17)
III. Did Donald Trump or his associate(s) collude with the Russian government or Russian officials and their affiliates in seeking to win the 2016 election?
Key Claims:
Claim A: Donald Trump Jr. and other Trump campaign affiliates met with Russian lawyer Natalia Veselnitskaya to gain compromising information on Clinton from the Russian government.
Evidence for and against:
Donald Trump Jr. released his correspondence about the meeting in a series of tweets that made clear that he (a) had been offered information damaging to Hillary Clinton "as part of Russia and its government's support" for his father's campaign and (b) enthusiastically accepted such a prospect. The meeting was organized through the Trump family's business associate Aras Agalarov—a Russian billionaire who hosted the Trump-owned Miss Universe pageant in Moscow in 2013—and his son Emin. The elder Agalarov has well documented ties to the Putin government as a real estate developer entrusted with politically important construction projects. In proposing the meeting, Goldstone, who has counted Emin among his clients, explicitly wrote that the Russian government's support for Trump was being "helped along by Aras and Emin."
Trump Jr. initially misrepresented the meeting, claiming in a statement that it was "primarily … about the adoption of Russian children," and denying an early report that he had gone into it expecting dirt on Clinton; he also did not disclose the names of all eight people present. Veselnitskaya later confirmed in an interview with Bloomberg that Trump Jr. had "indicated that a law targeting Russia [the sanction-imposing Magnitsky Act] could be re-examined if his father won the election and asked her for written evidence that illegal proceeds went to Hillary Clinton's campaign."
Both Trumps ultimately defended the meeting as standard "opposition research." In September 2017 Trump Jr. released a statement for the Senate Judiciary Committee where he said he did not "collude with any foreign government." In it, Trump Jr. defended his use of the phrase "I love it"—his response to Goldstone's offer of information about Clinton—as merely a "colloquial way" of expressing gratitude to Goldstone.  
On June 7, 2016, four days after music publicist Rob Goldstone first contacted Trump, Jr., about the meeting, and two days before it took place at Trump Tower, then-candidate Trump promised in a speech that he would provide big news on "probably" June 13 about Hillary Clinton's misdeeds, including receiving funds from "foreign governments with deep pockets" in return for "favorable treatment." This suggests he may have known of the offer of compromising materials against his rival. After news of the meeting became public about a year later, Trump's lawyer Jay Sekulow downplayed a Washington Post story that Trump had been involved in drafting Trump Jr.'s initial statement on the meeting; the White House later admitted Trump had "weighed in."  
Veselnitskaya has repeatedly denied that she was acting at the Kremlin's behest or has connections to the Russian leadership. The New York Times has pointed out that her "allegations—that major Democratic donors were guilty of financial fraud and tax evasion—have been embraced at the highest levels of the Russian government," with Putin repeating her charges "at length … at an annual conference of Western academics" and state-run television featuring them in two special reports. It is not clear whether Veselnitskaya's efforts on behalf of her clients have merely dovetailed with Kremlin interests or were driven by them. The memo she brought to her meeting with Trump Jr., according to the Times, bore a striking resemblance, "some paragraphs verbatim," to a document given by Russia's prosecutor general to a U.S. congressman two months earlier. According to Scott Balber, a lawyer representing Aras Agalarov who spoke with The Washington Post, Veselnitskaya, who had previously done legal work for the developer, had told Agalarov that in October 2015 she had provided Prosecutor General Yuri Chaika with information on the donors as part of her work against the Magnitsky Act. Goldstone's initial email to Trump Jr. said the information about Clinton came from the Russian prosecutor general.
In an op-ed in The Washington Post, former CIA intelligence officer Rolf Mowatt-Larssen wrote that much about the meeting with Veselnitskaya—"from whom it involved to how it was set up to how it unfolded—is in line with what intelligence analysts would expect an overture in a Russian influence operation to look like. It bears all the hallmarks of a professionally planned, carefully orchestrated intelligence soft pitch designed to gauge receptivity, while leaving room for plausible deniability in case the approach is rejected."
Claim B: George Papadopoulos, a foreign policy adviser to the Trump campaign, served as a back channel to collude with the Russian government.
Evidence for and against:
Papadopoulos pleaded guilty in October 2017 to lying to federal agents about the intensity and timing of his contacts during the campaign with individuals who he believed had ties to the Russian government. The indictment against him states that in late April 2016 Papadopolous heard from a Russia-connected contact referred to as "the professor" that Russia had acquired emails with information damaging to Hillary Clinton. Papadopoulos did not report this information to authorities. According to memos released by Republican and Democratic lawmakers in Congress with access to classified intelligence, the investigation into ties between Trump's campaign and Russia's interference effort began in late July 2016 after U.S. intelligence officials learned of Papadopoulos' claim about the emails. According to the New York Times, the officials learned of the claim from Australian contacts: In May 2016, during a drinking session in London, Papadopoulos had spoken of the claim to a senior Australian diplomat, Alexander Downer, and, after Democratic officials' hacked emails appeared on WikiLeaks, the Australians shared that information with U.S. officials. The Times sourced this information to "four current and former American and foreign officials with direct knowledge of the Australians' role." (The Chicago Tribune points out that the investigation began "four days after Trump publicly asked Russian hackers during a news conference to release emails stolen from Clinton's private server if they had them," which suggests he may have known about the information given to Papadopoulos.)
UPDATED! The Papadopoulos indictment and plea bargain do not identify by name the people with whom Papadopoulos communicated in his efforts to establish U.S.-Russia ties. But the court documents do show, as described by The Washington Post, that Papadopoulos' "efforts to arrange a meeting with Russian officials began days after he was named to Trump's campaign team and continued for months" and, "while senior Trump officials at times rebuffed or ignored Papadopoulos, they were well aware of his efforts." The court documents show that Papadopoulos spoke of his Russia connections at a March 2016 gathering of Trump's foreign policy advisers, which, according to the Post, was attended both by Trump and by his close adviser, then-Sen. Jeff Sessions; at the meeting Papadopoulos said he could help arrange a meeting between the then-candidate and Putin. In late March 2018 The Washington Post wrote that emails "described to" the paper's reporters, which are among thousands of documents turned over to investigators examining Russian interference in the 2016 campaign, show that Papadopoulos had more extensive contact with key Trump campaign and presidential transition officials than had been publicly acknowledged. Among those who communicated with Papadopoulos were senior campaign figures such as strategist Stephen Bannon and adviser Michael Flynn, who corresponded with him about his efforts to broker ties between Trump and top foreign officials, the emails show.
Earlier the Post had identified some of the campaign staff with whom Papadopoulos was in contact through interviews with "people familiar with" the contents of emails cited by federal prosecutors. When Papadopoulos wanted to travel to Moscow, the paper reported, Trump's national campaign co-chairman Sam Clovis told him by email to "[m]ake the trip, if it is feasible." Clovis' attorney said her client "always vigorously opposed any Russian trip for Donald Trump and/or the campaign" and was "being polite" when he encouraged Papadopoulos to meet with Russian officials in August; she added that the campaign had a "strict rule that no person could travel abroad as a representative of the campaign," but Clovis could not stop Papadopoulos from traveling "in his personal capacity." According to the indictment, the proposed trip did not take place. (See also section on Jeff Sessions below.)
Based on court documents Papadopoulos' main Russia connection was the above-mentioned "professor," who has been widely reported to be Joseph Mifsud, a Maltese academic and former diplomat. Knowledge about Mifsud's connections to Russia remain piecemeal. A 2014 profile in The Washington Diplomat lists Russian among the nine languages he speaks. CNN reported that Mifsud met with Russia's ambassador to the U.K. in 2014 and that he spoke in 2016 at the annual Valdai Club meeting, a Kremlin-backed international gathering of analysts and academics; an unnamed former assistant of Mifsud's told CNN she believed he'd attended the event in 2014 and 2015 as well. The former assistant and an unnamed business contact of Mifsud's both claimed he had boasted of his connections with Moscow and talked about having dinner in a small group with Putin. The business contact also told CNN that Mifsud had spoken of Moscow's trove of Clinton emails in April 2016, months before the information was public. In November 2017, in an interview with an Italian newspaper, Mifsud denied knowing of any "secrets regarding Hillary Clinton." (CNN, 11/1/17, 11/10/17)
The indictment against Papadopoulos says that, "initially, the Professor seemed uninterested" in Papadopoulos, but after learning that the latter had joined the Trump campaign "the Professor appeared to take great interest in defendant" and "claimed to have substantial connections with Russian government officials," which Papadopoulos "thought could increase his importance as a policy advisor" to the campaign. After a meeting organized by the professor with Papadopoulos and "a female Russian national," Papadopoulos emailed Trump campaign officials that he had been introduced to "Putin's niece" and the Russian ambassador in London; the people with whom Papadopoulos met did not introduce him to the ambassador and he also later learned that the woman was not related to Putin. (Politico later reported, citing unidentified sources, that her name is Olga Vinogradova.)
Citing one of two Greek journalists who had interviewed Papadopoulos several times in 2016, Politico reported that Papadopoulos had told the reporters he had had several personal interactions with Trump, had been given a "blank check" to choose a senior Trump administration job and had been authorized to represent Trump the candidate in overseas meetings with foreign leaders. A person close to Papadopoulos told Politico that his accounts of the interactions with Trump were untrue. And "the two Greek journalists were skeptical as well, saying Papadopoulos was prone to self-aggrandizement."
Claim C: Trump's campaign chairman Paul Manafort and his deputy Rick Gates used their contacts in the former Soviet Union to collude with the Russian government to help the Trump campaign.
Evidence for and against:
NEW! According to court filings reported on by The Washington Post and Bloomberg, the FBI has found that a business associate of Manafort's had ongoing ties to Russian intelligence, including during the 2016 campaign when Manafort and Gates were in touch with the associate. The court documents allege that Gates has said he knew the associate was a former officer with the Russian military intelligence service formerly known as GRU. Prosecutors did not name the person in the documents, but the detailed description of his role matches that of Konstantin Kilimnik, who ran Manafort's office in Kiev during the 10 years Manafort did consulting work there. Kilimnik has previously denied intelligence ties, telling the Post in a statement that he has "no relation to the Russian or any other intelligence service." Manafort has denied knowingly communicating with Russian intelligence during the campaign, telling the New York Times in 2017: "It's not like these people wear badges that say, 'I'm a Russian intelligence officer.'" Manafort has acknowledged staying in frequent contact with Kilimnik during the time he worked for Trump's campaign, according to the Post report. Bloomberg, citing a court filing from Dec. 8, 2017, reports that Manafort continued to communicate with Kilimnik as recently as November 2017, exchanging editing notes on an op-ed piece about Manafort's Ukraine work that would appear, under the name of a Ukrainian former official, in a Kiev newspaper.
UPDATED! The Washington Post has also identified Kilimnik as Manafort's liaison to Oleg Deripaska, an aluminum magnate and Putin ally who had employed Manafort as an investment consultant. Deripaska was one of seven Russian tycoons sanctioned by the U.S. Treasury Department on April 6, 2018; he was included on the list for, among other things, "having acted or purported to act for or on behalf of … a senior official of the Government of the Russian Federation." Citing "people familiar with the discussions," the Post reported that just before Trump became the Republican nominee Manafort, via Kilimnik, offered briefings on the presidential race to Deripaska—to whom Manafort reportedly owes millions of dollars; spokespeople for both Manafort and Deripaska said the interaction has been mischaracterized and Deripaska never received any briefings. Publicly available flight records cited by Vice News show that in August 2016, some weeks after the alleged offer of briefings, Deripaska's private jet traveled from Moscow to Newark for less than a day, arriving within hours of a meeting in nearby Manhattan between Manafort, then Trump's campaign chairman, and Kilimnik. A spokesperson for Deripaska confirmed the Gulfstream jet's flight to New Jersey to Vice, but said the trip had nothing to do with Manafort's offer of briefings: "Mr. Deripaska had no communications, meetings, briefings, or other interaction with Mr. Manafort during, after, or in the run-up to the 2016 Presidential Election," the spokesperson, who asked not to be named, wrote in an email. Vice reports that congressional investigators looking into Russian meddling are now probing the relationship between Manafort, Kilimnik and Deripaska, according to "two people familiar with the matter." The Wall Street Journal reported in 2009 that Deripaska had been barred entry to the U.S. for years due to U.S. government concerns about possible ties to organized crime, which he has denied; however, Deripaska came to the U.S. eight times between 2011 and 2014 with government permission as a Russian diplomat, according to affidavits cited by the New York Times in 2017. Both Manafort and Deripaska have confirmed to the Post that they had a business relationship in the mid-2000s. The Associated Press, citing business records it had obtained and interviews with "several people familiar with payments to Manafort," reported that in 2005 Manafort proposed a strategy to Deripaska that would benefit Putin's government by influencing politics, business dealings and news coverage in the U.S., Europe and former Soviet republics; Manafort has denied that his work had been pro-Russian. The New York Times, citing three congressional officials speaking on condition of anonymity because they were not authorized to discuss the issue publicly, reported that Deripaska has offered to cooperate with congressional inquiries into Russian election interference on condition of full legal immunity. The Hill has reported that Republican Senate Judiciary Chairman Chuck Grassley "is intensifying inquiries" into Deripaska's connections with the interference campaign.
Based on information from "three current and former American officials familiar with the intelligence," the New York Times reported that U.S. spies gathered information in summer of 2016 "revealing that senior Russian intelligence and political officials were discussing how to exert influence" over Trump via his advisers, including Manafort, who was campaign chairman at the time. "If there ever was any effort by Russians to influence me, I was unaware, and they would have failed," Manafort said in a statement. "I did not collude with the Russians to influence the elections." (New York Times, 5/24/17)
Manafort and Gates have been indicted in the Mueller probe on numerous charges unrelated to Trump and his campaign, including conspiracy and money laundering, as well as tax evasion, bank fraud and failure to register as foreign agents. The charges stem from their work as lobbyists and political consultants for ousted Ukrainian President Viktor Yanukovych, who fled to Russia in 2014. Trump pointed out that the alleged crimes predate the men's work with him, adding that there was "NO COLLUSION" between his campaign and Russia.
UPDATED! There has been widespread speculation that the charges will give Mueller leverage to get information relevant to his Russia probe from Manafort and Gates. Manafort has maintained his innocence, and has accused Mueller of overreach, while Gates pleaded guilty to two charges of conspiracy and lying. Mueller has also charged a lawyer acquaintance of Gates, Alex van der Zwaan, with lying to the FBI regarding work he and Gates did for the Ukrainian government in 2012; van der Zwaan pleaded guilty and was sentenced in April 2018 to 30 days behind bars. According to prosecutors cited by The Washington Post, van der Zwann admitted that Gates had informed him that "Person A," widely believed to be Kilimnik, was a former officer of the Russian military intelligence service. Van der Zwann is a Dutch citizen and is married to the daughter of billionaire German Khan, who owns Alfa Group, identified by the Post as Russia's largest financial and industrial investment group.
Claim D: Carter Page, an unpaid, informal foreign-policy adviser to Trump, served as a back channel for the campaign to collude with the Russian government.
Evidence for and against:
UPDATED! In October 2016, after Page was no longer an adviser to the campaign, the FBI and Justice Department obtained a warrant to monitor his communications "after convincing a Foreign Intelligence Surveillance Court judge that there was probable cause to believe Page was acting as an agent of … Russia," according to "law enforcement and other U.S. officials" cited by The Washington Post. Republican lawmakers have questioned the legitimacy of the surveillance, claiming an anti-Trump bias among investigators early in the probe. The Chicago Tribune reports that the initial FISA warrant was approved by four Republican-appointed judges, as were the three renewals of the warrant; Stephanie Douglas, a former senior FBI official, pointed out to NPR that the FISA court only reauthorizes warrants that are yielding intelligence. Nonetheless, the Justice Department inspector general seems to be looking into whether FBI and department officials acted properly in obtaining the warrant to spy on Page.
In testimony before Congress, Page testified that he had never personally met or spoken with Trump. He called the warrants "illegitimate," the allegations about him "outrageous" and talk of collusion between the Trump campaign and Russia a "conspiracy theory" and a "delusional charade." In an interview with Fox News, Page strongly denied working with Russians against Clinton's campaign and said, "I did nothing that could even be … possibly viewed as helping them [the Russians] in any way."
Three years before Page joined the campaign, according to "officials familiar with the case" cited by The Washington Post, he had come "to the attention of FBI counterintelligence agents, who learned that Russian spy suspects had sought to use Page as a source for information." One of the suspects was Victor Podobnyy, who was posing as a diplomat and was later charged by federal prosecutors with acting as an unregistered agent of a foreign government (namely, an undeclared officer of the SVR, as reported by the New York Times). According to court papers cited by the Post, Podobnyy called Page "an idiot" who "wants to earn lots of money" and said he planned to use Page to get information and give him little in return. Page, the paper wrote, "has said the information he provided to the Russians in 2013 was innocuous" and that "he had assisted the prosecutors in their case against Evgeny Buryakov, who was convicted of espionage." (Editor's note: See more about Buryakov in Epilogue below, in relation to Kushner.)
Page said in his testimony that he interacted with one Russian official during a July 2016 trip to Moscow: He exchanged pleasantries with Russian Deputy Prime Minister Arkady Dvorkovich after both gave speeches at a university. He also explained that the "incredible insights and outreach" he claimed—in an email to two campaign colleagues—to have gotten on this trip from "a few Russian legislators and senior members of the presidential administration" had been from "public forums and even just reading the newspaper in Russian" or watching television. Page also said he had met socially with Andrey Baranov, an old acquaintance who used to work at Gazprom and was now head of investor relations at Rosneft, Russia's state oil conglomerate. Page acknowledged informing Trump officials before the trip. He said that campaign manager Corey Lewandowski and Sessions gave no instructions for the trip and that Lewandowski approved it as long as Page was traveling in his personal capacity; Page also said he thought he had notified Hope Hicks, who stepped down in March 2018 as the White House communications director, of the meetings.
Page admitted to meeting Russian Ambassador Sergei Kislyak on the sidelines of the Republican National Convention in July 2016, soon after returning from his Moscow trip; asked about the conversation by Politico, Page declined to comment, saying it had been private and off the record, and suggesting nothing "nefarious" had been said. (Politico, 3/2/17)
Page said in an interview on MSNBC that he "may have" discussed Russia with indicted Trump staffer Papadopoulos. (Politico, 10/30/17)
Claim E: Trump adviser Jeff Sessions—a senator during the campaign and now attorney general—attempted to collude with the Russian government to help Trump's campaign through personal meetings.
Evidence for and against:   
Two months after replying "no" to the question "Have you been in contact with anyone connected to any part of the Russian government about the 2016 election, either before or after election day?" Sessions was forced to admit that he had met with Ambassador Kislyak two times while working with Trump's campaign. One of the meetings was a private conversation at Sessions' office. Sessions claimed he was acting as a senator in those meetings and election-related topics were not discussed. The Washington Post contacted all 26 members of the 2016 Senate Armed Services Committee to see whether any lawmakers besides Sessions had met with Kislyak that year; of the 20 lawmakers who responded, none had. One day after the Post reported the meetings, Sessions recused himself from Justice Department investigations involving the Trump campaign. (The Washington Post, 3/1/17, 3/2/17)
Citing U.S. intelligence intercepts described by unnamed "current and former U.S. officials," The Washington Post reported that Kislyak had told his superiors in Moscow that he discussed campaign-related matters, including policy issues important to Moscow, with Sessions during the 2016 presidential race. (The Washington Post, 7/21/17)
Sessions initially stated that he had not known of any communication between campaign officials and Russia, but then backtracked and told the House Judiciary Committee he did "now recall" the March 2016 meeting of Trump's foreign policy team where adviser George Papadopoulos had proposed setting up a Trump-Putin meeting. Sessions added that he had wanted to make clear to Papadopoulos "that he was not authorized to represent the campaign with the Russian government, or any other foreign government, for that matter." (Reuters, 11/13/17)
NEW! Three people who attended the March 2016 campaign meeting told Reuters that Sessions had not "pushed back" against Papadopoulos' proposal for Trump's team to meet with Russians, as he had claimed in his testimony to Congress. The three people, who declined to be identified, also said they have spoken about the matter to investigators working with Mueller or congressional committees. Although the accounts they provided to Reuters differed in certain respects, all three said Sessions had expressed no objections to Papadopoulos' idea. Sessions has also been interviewed by Mueller. Reuters reported separately that Mueller's team has been questioning witnesses about an event related to the 2016 Republican National Convention that was attended by both Kislyak and Sessions; that report cited a source who had been "questioned by Mueller about the event" but "requested anonymity due to the ongoing investigation."
Claim F: Michael Flynn attempted to collude with the Russian government to help the Trump campaign.
Evidence for and against:
In December 2015 Flynn attended a dinner in Russia marking the 10th anniversary of the Kremlin-backed RT network (formerly called Russia Today). Flynn sat next to Putin, but the Russian leader has claimed he barely interacted with the American. Flynn declined to testify to the U.S. Senate Intelligence Committee about his Russian ties, invoking his constitutional right to avoid self-incrimination. (Reuters, 6/4/17)
Flynn told the Washington Post that he first met with Trump the candidate "in late summer of 2015." He said that at the time he "was advising five of the candidates running for president … Carly Fiorina, Scott Walker, Ben Carson, Ted Cruz and Donald Trump." According to a timeline circulated by the office of Sen. Dianne Feinstein, Flynn joined the Trump campaign as an informal adviser in February 2016.
Documents disclosed by Rep. Elijah Cummings, the top Democrat on the House Oversight Committee, show that Flynn had been paid $45,000 by RT for the 2015 trip and $11,250 apiece—for speeches made in Washington—by two other Russia-related companies, including cybersecurity firm Kaspersky Lab, whose products and services have been legally banned for use by any U.S. federal government entities due to concern about the company's ties to the Russian government.
Based on information from "three current and former American officials familiar with the intelligence," the New York Times reported that U.S. spies gathered information in summer of 2016 "revealing that senior Russian intelligence and political officials were discussing how to exert influence" over Trump via his advisers. Some Russian officials, according to CNN's unnamed sources, bragged in conversations during the presidential campaign that they had cultivated a strong relationship with Flynn and regarded him as an ally; U.S. officials cautioned, however, that the Russians might have exaggerated their sway with Trump's team during those conversations.
See also Epilogue for additional context on Flynn's indictment and plea bargain.
Claim G: Intelligence agencies in Europe, Australia, Canada and New Zealand had evidence of suspicious Trump campaign interactions with Russian officials in 2015 and 2016
Evidence for and against:
According to the Guardian, intelligence and tips gathered during routine surveillance of Russian intelligence assets from a wide variety of the United States' partners detailed suspicious "interactions" between Trump associates and people associated with Russian intelligence. (The Guardian, 4/13/17)
In April 2016, the BBC reported, CIA director John Brennan was given a tape recording, allegedly from a friendly Baltic intelligence service, which purported to indicate that Russian—perhaps even Kremlin—money was being funneled to the Trump campaign. In May 2017, Brennan told Congress he had "unresolved questions in my mind as to whether or not the Russians had been successful in getting U.S. persons involved in the campaign or not to work on their behalf."
Claim H: The Trump campaign colluded with Russian efforts to amplify pro-Trump messages on social media.
Evidence for and against:
UPDATED! The Wall Street Journal, citing "people familiar with the matter," reported that in the fall of 2017 Mueller requested that Cambridge Analytica, a data firm that worked for the Trump campaign, turn over documents as part of the investigation into Russian interference in the 2016 U.S. election. This has led to speculation about any assistance Russian "trolls" may have received from affiliates of Trump's campaign in micro-targeting American audiences, but no evidence to that effect has been made public. In March 2018 news broke that Cambridge Analytica had harvested private information from the Facebook profiles of more than 50 million users without their permission, according to former Cambridge employees, associates and documents cited by the New York Times and the Observer of London. Cambridge Analytica whistleblower Christopher Wylie, a Canadian data analytics expert who had worked with the firm and an app developer to do the harvesting, told the Observer that the data they obtained were used to influence the outcome of the U.S. presidential election, a charge Cambridge Analytica denies. The app used to gather the data was developed by Aleksandr Kogan, a Moldovan-born researcher at the University of Cambridge, who claims he has been unfairly scapegoated by both Facebook and Cambridge Analytica. In an email reportedly obtained by Bloomberg, Kogan said that the personality profiles he gathered ended up not being particularly useful for making predictions needed for micro-targeting. "If I am a Russian spy, I am the world's dumbest spy," said Kogan, who has also worked on a study of personality traits at Russia's St. Petersburg State University.
NEW! In February 2018 Cambridge Analytica CEO Alexander Nix told the British Parliament that his company, which advised the Trump campaign on targeting voters, had "never worked with a Russian organization in Russia or any other country, and we don't have any relationship with Russia or Russian individuals." However, according to company documents and interviews cited by the New York Times, employees of Cambridge Analytica and its British parent company, SCL Group, had contact in 2014 and 2015 with executives from Lukoil, the Russian oil giant. And Lukoil was interested in how data was used to tailor messaging to American voters, according to two former company insiders who said there were at least three meetings with Lukoil executives in London and Turkey; one of the ex-employees was Wylie, who, the Times writes, helped found Cambridge Analytica and develop the company's voter-profiling technology. "I remember being super confused," Wylie, who took part in one of the Lukoil meetings, told the Times. "I kept asking Alexander, 'Can you explain to me what they want?' … I don't understand why Lukoil wants to know about political targeting in America," adding that the firm "just didn't seem to be interested" in how the techniques could be used commercially. Asked by the Times about their contacts, SCL and Lukoil gave differing explanations: An SCL spokesman said that in 2014 the firm's commercial division "discussed helping Lukoil Turkey better engage with its loyalty-card customers at gas stations"; Arash Repac, chief executive of Lukoil Eurasia Petrol, said that a meeting he attended with SCL in Turkey involved a promotional campaign with local soccer teams. Both companies said Lukoil ultimately did not hire SCL for the work. Cambridge Analytica also included extensive questions about Putin in surveys it was carrying out in American focus groups in 2014, the Times reported. The company suspended Nix in March 2018 after he was caught on camera boasting about the firm's willingness to use bribes, entrapment with sex workers and other possibly illegal tactics to undermine political candidates.
UPDATED! At least three Trump allies—Republican strategist Roger Stone, Donald Trump Jr. and Cambridge Analytica CEO Alexander Nix—communicated with WikiLeaks regarding the spread of pro-Trump information. None of the publicly available communications show either a direct link between the Trump associates and Russia or that the men fed any information to WikiLeaks. In an email dated Aug. 4, 2016, Stone—a long-time informal advisor to Trump who had no official campaign role—wrote to former Trump adviser Sam Nunberg: "I dined with my new pal Julian Assange last nite," according to a copy of the message reviewed by The Wall Street Journal. Also on Aug. 4, Stone mentioned on television that he had spoken to Trump the day before—which would have been the day of his meeting with Assange—and, on air, predicted "devastating" upcoming disclosures on WikiLeaks about the Clinton Foundation. Before news of the email, media had reported only that Stone had corresponded with WikiLeaks. Stone later claimed the email was a joke and untrue, but the Journal reports that Mueller's team is scrutinizing it "according to a person familiar with the matter." In late March, according to CNN, consultant Ted Malloch—who says he was an informal Trump campaign adviser in 2016—issued a written statement saying he was detained by the FBI and questioned about Stone and WikiLeaks, among other things. Malloch said he was due to appear before a grand jury on April 13.
Former British spy Christopher Steele compiled a now infamous "dossier" outlining Trump's alleged Russia connections. It includes numerous unverified allegations against Russia and the Trump campaign—among them that Trump's lawyer Michael Cohen met with Russian nationals in Prague to discuss, among other things, how to process "deniable" cash payments to hackers working against the Clinton campaign. Cohen, according to Politico, "strongly denies … that he met secretly with a Russian official in Prague." Cohen has made public a copy of his passport, which does not show entry to or exit from the Czech Republic; as Politico points out, Cohen's passport would not show any record of a visit there if he entered the EU through a different country. As of late 2017, congressional investigators were still scrutinizing trips to Europe taken in 2016 by several Trump associates, including Cohen. Buzzfeed, which first published the dossier, has reportedly hired a team led by a former senior FBI and White House cybersecurity official, Anthony Ferrante, to verify some of the hacking-related allegations contained in Steele's memos, according to Foreign Policy, which cites "four sources familiar with different aspects of the ongoing probe." The Ferrante investigation is reportedly part of BuzzFeed's defense strategy in a defamation lawsuit brought by Russian tech executive Aleksej Gubarev, whom the dossier linked to hacking operations against the Democrats. According to the New York Times, Gubarev's lawyers say that BuzzFeed acted recklessly; that none of the statements have any basis in fact; and that Gubarev's association with the dossier has left his reputation "in tatters," compromised his family's security and damaged his company's business prospects. Buzzfeed, meanwhile, is taking the DNC to court, as it confirmed to Vanity Fair, to get the Democrats to release hacking-related information that might also bolster BuzzFeed's defense.
Claim I: Wealthy Russians, including a top official at Russia's central bank, illegally funneled money to help Trump win.
Evidence for and against:
NEW! Mueller's team has questioned two Russian oligarchs who traveled into the U.S., stopping at least one and searching his electronic devices when his private jet landed at a New York area airport, according to "multiple sources familiar with the inquiry" cited by CNN. Mueller's team has also made "an informal voluntary document and interview request" to a third Russian oligarch who has not traveled to the U.S. recently. Investigators are asking whether wealthy Russians illegally funneled cash donations directly or indirectly into Trump's presidential campaign and inauguration, the report said. Foreign nationals are prohibited under campaign finance laws from donating to U.S. political campaigns. One area under scrutiny, CNN's sources say, is investments Russians made in companies or think tanks that have political action committees that donated to the campaign; another question is whether wealthy Russians used "straw donors"—American nationals—as a channel for pumping money into the campaign and inauguration fund. (CNN, 04/04/18)
UPDATED! McClatchy quoted "two sources familiar with the matter" as saying the FBI is investigating whether Alexander Torshin, the deputy governor of Russia's Central Bank, tried to funnel money to the National Rifle Association to help Trump win the presidency; it is illegal to use foreign money to influence federal elections. According to the McClatchy article, Torshin, a lifetime NRA member who is reportedly close to Putin, spoke to Donald Trump Jr. during a gala event at the group's national gathering in Kentucky in May 2016, when the elder Trump won an earlier-than-usual presidential endorsement from the powerful gun-advocacy group. Alan Futerfas, a lawyer for Trump Jr., told McClatchy his client and Torshin talked only briefly when they were introduced during a meal—"all gun-related small talk." The article also notes that the NRA spent tens of millions of dollars on the 2016 election without needing to reveal donors' identities. This month Sen. Ron Wyden, ranking member of the Committee on Finance, wrote to the NRA's general counsel requesting specific information on election-related funding and connections with Torshin. The NRA responded that it had received foreign funds, but didn't use the money for election purposes; however, Wyden then requested additional information, writing that the NRA's general counsel "chose not to fully answer" a question about "expenditures not subject to FEC disclosure requirements."
UPDATED! The New York Times reported, citing "several people familiar with the matter," that Torshin, claiming to be acting at Putin's behest, tried in May 2016 to arrange a meeting between Trump and the Russian president. The proposal was emailed to Rick Dearborn, a Trump campaign aide, by Rick Clay, an advocate for conservative Christian causes who planned to host a dinner in Louisville that Torshin was supposed to attend, according to "three people who have seen the email," which also said the Russians believed they had "shared Christian values" with the Trump campaign. The proposal reportedly made its way to senior levels of the Trump campaign until Jared Kushner rejected it, saying people often claimed to be acting as intermediaries for powerful figures just to gain access to the campaign. "Pass on this," Kushner said, according to a letter from his lawyer Abbe Lowell to the Senate Judiciary Committee, adding: "Most likely these people then go back home and claim they have special access to gain importance for themselves. Be careful." Neither Trump nor his campaign officials attended Clay's dinner, Clay told the Times. The paper notes that Torshin, a former senator, has established ties to Russia's intelligence and security establishment through his work on Russia's National Anti-Terrorism Committee. Investigators in Spain claim Torshin likewise used to direct "dirty-money flows for mobsters in Moscow," according to Bloomberg, El Pais and other media. Torshin has denied those claims. According to Politico, in late March 2018 the Senate Judiciary Committee's Republican chairman and top Democrat released a request for new emails from two senior Trump campaign aides—Dearborn, who went on to play a prominent role in the presidential transition before reportedly leaving the White House earlier in the year, and John Mashburn, who served as the campaign's policy director and remained in the administration at the time of the report.
Separately, the New York Times reported that, within days of Clay's email, Paul Erickson, a conservative activist and NRA member "trumpeting his close ties" to the gun group and to Russia, emailed Dearborn that he could arrange a back-channel meeting between Trump and Putin. Russia, he wrote, was "quietly but actively seeking a dialogue with the U.S." and would attempt to use the N.R.A.'s annual convention in Louisville, Kentucky, to make "'first contact.'" The email, which was among many documents turned over to congressional investigators, "was described in detail" to the Times. "Putin is deadly serious about building a good relationship with Mr. Trump," Erickson wrote. "He wants to extend an invitation to Mr. Trump to visit him in the Kremlin before the election." The paper writes that as "Trump closed in on the nomination, Russians were using three foundational pillars of the Republican Party—guns, veterans and Christian conservatives—to try to make contact with his unorthodox campaign."
IV. Epilogue: Known Actions, Unknown Motives
This section, as noted in the introduction, includes information that, even when well established, does not necessarily constitute evidence for or against collusion between Russia and the Trump campaign, but has been publicly presented as such. Often, part of the problem with casting the information below as evidence is that doing so conflates actions with motives. For example, it seems important, from a civics perspective at least, for the American public to know that Trump pursued business projects in Russia as a presidential candidate. But is it evidence that he or his affiliates colluded with Moscow to get Trump elected? Or is it contextual information that, while significant for other reasons, may only suggest a possible motive for collusion but provides no proof?
As more facts come to light, the information below may deserve to be reclassified as evidence for or against particular claims. For now, we provide it as context.
1. Trump's positive stance on Russia in general and Putin specifically
On the campaign trail Trump surprised many establishment foreign policy thinkers with his relatively positive view of Russia, calling for better relations with Moscow, praising Putin as a "strong leader" and suggesting that NATO—which Russia sees as a weapon against its interests—is not essential to U.S. foreign policy. Early in his presidency Trump told The Times of London that he would consider lifting Russia sanctions. The possible reasons for this are myriad, ranging from a realpolitik assessment that closer ties with Russia would help advance vital U.S. interests to a contrarian approach that includes courting controversy for the sake of publicity.
At other times, Trump has sounded far more adversarial toward Russia. As a presidential hopeful, he described potentially dangerous maneuvers by Russian aircraft over U.S. ships as a "lack of respect" for America and said that if diplomacy fails they've got to be shot down "at a certain point." His top military officials are relatively hawkish on Russia and his administration's National Security Strategy takes a harsh line, saying that Russia and China "want to shape a world antithetical to U.S. values and interests" and that Russia is using "information operations" across the world to undermine democracies. This year's Nuclear Posture Review, too, points to Russia as the central concern of U.S. nuclear strategy.
NEW! According to an anonymous source cited by Reuters, Mueller's team has been questioning witnesses about how and why language hostile to Russia was deleted from a section of the Republican Party platform related to Ukraine. In July 2016 party officials told The Washington Post that Trump campaign representatives (Rick Gates reportedly among them) worked behind the scenes at a Republican platform meeting to eliminate language that would have called for giving "lethal defensive weapons" to Ukraine. Trump told ABC that he personally "wasn't involved in that"; J.D. Gordon, a Trump campaign representative at the meeting, acknowledged in September 2017 that he had intervened in the discussion of the amendment, but did not give a full account of his role. Such a weapons transfer had long been opposed not only by Russia but by Trump's predecessor, Obama. Ultimately, in December 2017, Trump authorized "the largest U.S. commercial sale of lethal defensive weapons to Ukraine since 2014."
NEW! Moreover, on March 15, 2018, the Trump administration issued for the first time sanctions against Russia for meddling in the 2016 U.S. presidential election and for cyberattacks on critical U.S. infrastructure. The sanctions targeted the Kremlin's intelligence agencies, the FSB and GRU, and the three entities, including the Internet Research Agency, and 13 Russian individuals named in Mueller's February indictment. Three weeks later, the administration sanctioned seven Russian tycoons, 12 more companies and 17 senior government officials, including key Putin allies, under the legislation passed to retaliate against Moscow for election meddling.
2. Russian officialdom's clear preference for Trump over Clinton
Putin's personal antipathy toward Hillary Clinton has been widely reported and analyzed. The publicly available ODNI report noted that "Putin most likely wanted to discredit Secretary Clinton because he has publicly blamed her since 2011 for inciting mass protests against his regime … and because he holds a grudge for comments he almost certainly saw as disparaging him." An American activist who contacted the Trump campaign in May 2016 about a possible Kremlin meeting for the candidate wrote in an email given to Congress and "described in detail to The New York Times" that the Kremlin believes "the only possibility of a true reset in this relationship would be with a new Republican White House… Ever since Hillary compared Putin to Hitler, all senior Russian leaders consider her beyond redemption."
Indeed, Russian officials enthusiastically welcomed Trump's victory. On Nov. 9, 2016, the State Duma, Russia's lower house of parliament, gave a round of applause after learning that Clinton had conceded the election. The ODNI report noted that Russian media celebrated the election of Trump as a victory for Putin. Margarita Simonyan, editor in chief of RT, tweeted "today I want to ride around Moscow with an American flag in the window." Boris Chernyshev, a member of the ultranationalist Liberal Democratic Party of Russia, told The Washington Post: "Tonight we and Mr. Trump can use the slogan 'Yes we did.'" According to a different Post report, Russian politician and businessman Boris Titov, who at the time was serving as Putin's presidential commissioner for entrepreneurs' rights, attended Trump's inaugural events and told a Russian television station that new investment was likely to flow to Russia once U.S. sanctions were lifted. Businesses "are waiting for this signal, and they believe it will soon come," he said.
The controversial "Steele dossier" includes hard-to-verify claims, citing its anonymous sources, that Putin's regime had been "cultivating, supporting and assisting Trump for at least five years." It also cited "a senior Russian Foreign Ministry figure" as saying that "the Kremlin had been feeding TRUMP and his team valuable information on his opponents, including Democratic presidential candidate Hillary CLINTON, for years."
3. Trump's long-running skepticism about allegations of Russian meddling in the 2016 election and possible attempts to undermine or prevent a thorough investigation, for example by firing FBI Director James Comey
UPDATED! Trump himself has strongly suggested that he fired Comey because of the FBI's Russia investigation, which preceded Mueller's probe. But his motivation thus far remains unclear: Was it to hide evidence of collusion, or to minimize the chance that his election would be deemed illegitimate, or to protect his allies, or merely to try (in vain) to tamp down all the bad press? As of March 2018, Mueller had informed Trump's legal team that the president was a subject of his investigation, according to "three people familiar with the discussions" cited by The Washington Post; prosecutors view someone as a "subject," the paper explained, when his or her conduct is under investigation but there is not sufficient evidence to bring charges.
UPDATED! In a May 2017 interview with NBC, Trump contradicted several White House officials who had claimed he fired Comey at the recommendation of Deputy Attorney General Rod Rosenstein, saying he had decided to do so regardless of the recommendation and, in part it seems, because of the Russia probe: "When I decided to just do it [fire Comey], I said to myself, I said, 'You know, this Russia thing with Trump and Russia is a made-up story. It's an excuse by the Democrats for having lost an election that they should've won." At the same time Trump said that he supports a full investigation into Russian interference in the U.S. election and that he wants the probe to be done "absolutely properly." Trump has said he would like to testify in the Mueller investigation, but his legal team has been hoping to limit the scope of any such interview, according to "two people familiar with the situation" cited by The Washington Post.
In an Oval Office meeting with senior Russian officials soon after firing Comey, Trump claimed that Comey was "crazy, a real nut job" and that his dismissal had relieved "great pressure because of Russia" that the president had been feeling, according to "a document summarizing the meeting … which was read to The New York Times by an American official." Sean Spicer, then the White House press secretary, "did not dispute the account." Trump further emphasized to the officials, Foreign Minister Lavrov and Ambassador Kislyak, that Comey had assured him that he himself was not under investigation. A White House spokesman confirmed to Politico that Trump had met with Lavrov "because Putin [had] asked him to" in a phone call shortly before the meeting.
About a month later, in testimony to the Senate Intelligence Committee, Comey said: "[I]t's my judgment that I was fired because of the Russia investigation. I was fired in some way to change—or the endeavor was to change the way the Russia investigation was being conducted," he said. "That is a very big deal."
In a formal statement to the Senate Intelligence Committee Comey wrote that on the day after Michael Flynn resigned as national security adviser—prior to Comey's firing—Trump had asked to be left alone with Comey and requested, in Comey's understanding, that the FBI "drop any investigation of Flynn in connection with false statements about his conversations with the Russian ambassador," though not necessarily "the broader investigation into Russia or possible links to his campaign." Comey said he had recorded the conversation in a memo to himself, composed immediately after the meeting, and that Trump had said: "I hope you can see your way clear to letting this go, to letting Flynn go. He is a good guy." Comey's statement also described an earlier one-on-one meeting in which Trump had asked for his "loyalty." In his testimony to the committee, Comey said he had written the memo in a way that would not include classified information, so that it could be discussed freely if needed.
NEW! In March 2018 Trump highly commended the firing of FBI deputy director Andrew McCabe, whom Sessions accused of leaking information to the press and misleading investigators about his actions, according to Reuters. McCabe, who played a crucial role in the bureau's investigations of Hillary Clinton and alleged Russian interference in the 2016 election, denied those claims in a statement and said he is facing retaliation by the Trump administration. McCabe reportedly kept personal memos describing interactions with the president similar to those compiled by Comey.
The New York Times reported that, "according to four people told of the matter," Trump was prepared to fire Mueller, but refrained when White House Counsel Donald McGahn threatened to resign. The Times reported that the possible grounds for dismissing Mueller included conflicts of interest due to a past dispute with a Trump golf course, Mueller's connections to a law firm that represented Jared Kushner and the fact that Mueller had interviewed for the FBI job when Comey was fired. Trump dismissed the report as "fake news." (The New York Times, 1/25/18)
NEW! In March 2018 Trump made what Bloomberg called "his most direct attack to date" on the Mueller investigation, tweeting: "Why does the Mueller team have 13 hardened Democrats, some big Crooked Hillary supporters, and Zero Republicans? … [D]oes anyone think this is fair? And yet, there is NO COLLUSION!" A few days later he continued criticizing Mueller, quoting an opinion he attributed to Harvard law professor Alan Dershowitz that a special counsel "is told to find crimes whether a crime exists or not."
Trump has long been vocally skeptical of the interference allegations. On the hacking accusations, he has gone from saying that the story was spread (and possibly invented) by sore-losing Democrats to conceding, albeit with caveats, that Russia was behind the hacks, and ultimately to accepting Putin's denials about the allegations. In other ways, Trump's position has remained consistent: He maintains that even if Russia did interfere, that had no impact on the election's outcome; he has insisted that his campaign did not have any back-door dealings with Russia, calling claims to the contrary part of a political "witch hunt"; and he has defended those close to him as they have been accused of colluding with Moscow. (Russia Matters, 7/13/17)
Lawyers for Trump hold different views on whether he should testify before Mueller and under what conditions, according to the Wall Street Journal, which cited several unnamed sources, including a "member of the Trump legal team," "a person familiar with his [the president's] legal team's thinking" and "another person familiar with the matter." The first of the three "questioned whether an interview is necessary given all the information that the White House has shared with Mr. Mueller" and claimed an in-person interview would be a waste of the president's time. The second said that "Trump's lawyers are considering ways for him to testify … provided the questions he faces are limited in scope and don't test his recollections in ways they say could unfairly trap him into perjuring himself." The third said Trump's legal team is weighing options that include written answers and limited face-to-face testimony. (Wall Street Journal, 2/25/18)
According to the New York Times, "the State Department has yet to spend any of the $120 million it has been allocated since late 2016 to counter foreign efforts to meddle in elections or sow distrust in democracy. … [N]ot one of the 23 analysts working in the department's Global Engagement Center—which has been tasked with countering Moscow's disinformation campaign—speaks Russian, and a department hiring freeze has hindered efforts to recruit the computer experts needed to track the Russian efforts." The news comes amid an overhaul that Secretary of State Tillerson has described as his most important task, including proposed budget cuts of some 30 percent.
4. The Trump Organization's Russia-related financial interests
UPDATED! Trump pursued real estate projects in Russia even as a presidential candidate. Based on an email submitted to congressional investigators and described by "a person familiar with" it to The Washington Post, the newspaper reported that Trump's lawyer Michael Cohen reached out to Dmitry Peskov, Putin's spokesman, during the course of the U.S. presidential campaign, in mid-January 2016, to request assistance with a stalled Trump Tower-Moscow project. Cohen said in his statement to Congress, obtained by the Post, that he wrote the email at the recommendation of Felix Sater, a Russian-American businessman who was serving as a broker on the deal. The correspondence reportedly did not yield any results, but it cast doubt on Trump's denials of business connections in Russia. According to The New Yorker, a magazine with a relatively rigorous fact-checking process, Trump embarked on the project in October 2015, about four months after announcing his candidacy, when he "signed a non-binding letter of intent to license the Trump name to a potential office tower in Moscow." The magazine reported that "Cohen, who negotiated on Trump's behalf, recalled [that] … 'the most important requirement we had was that Felix find the right piece of real estate for it [the tower], because the Trump brand is all about location, location, location. By January 2016 I saw that he couldn't come up with any location, so I told him the deal was dead." Sometime in February or March 2018 Mueller subpoenaed the Trump Organization to turn over documents, including some related to Russia, the New York Times reported, citing "two people briefed on the matter."
The 2015 letter of intent, according to The New Yorker, was also based on a proposal by Sater, a Soviet-born one-time business partner of Trump's who served time in prison in 1993 for stabbing a man in a barroom brawl and pleaded guilty in 1998 for his role in a $40-million stock-fraud scheme "carried out with mobsters." In pursuing the 2015 deal, Sater exchanged emails with Cohen, some of which were obtained by the New York Times after the Trump Organization turned them over to the House Intelligence Committee. One of Sater's emails said: "I will get Putin on this program and we will get Donald elected. … Buddy our boy can become President of the USA and we can engineer it. I will get all of Putins team to buy in on this." Sater also wrote that he was eager to show his Russian contacts video clips of Trump speaking glowingly about Russia. One person briefed on the email exchange told The Washington Post that Sater also wrote Cohen "something to the effect of, 'Can you believe two guys from Brooklyn are going to elect a president?'" Although the elder Trump has claimed to be barely acquainted with Sater, the latter has testified, in a sworn deposition cited by Forbes and others, that they had a close business relationship from as long ago as 2002. There is no evidence that Sater's claims of access to top Russian officials are reliable.
The Steele dossier, citing an anonymous source purportedly associated with Trump claimed that, as part of its "cultivation operation," the Kremlin had offered "him various lucrative real estate development business deals in Russia, especially in relation to the ongoing 2018 World Cup soccer tournament," but "so far, for reasons unknown, TRUMP  had not taken up any of these."
Aside from the 2015 attempt at a tower project in Moscow, Trump and his family have been angling for real estate deals in Russia since the mid-1980s, according to The Washington Post and multiple other outlets, but never managed to seal any. At a 2008 conference on real estate in emerging markets, as reported by trade publication eTurboNews, Donald Trump Jr. said that part of the problem was the strong need for reliable connections: After mentioning that he had traveled to Russia "half a dozen" times in the previous 18 months, he explained that the problem was not "being able to find a deal," but "'Will I ever see my money back out of that deal or can I actually trust the person I am doing the deal with?' As much as we want to take our business over there, Russia is just a different world. … [I]t is a question of who knows who, whose brother is paying off who, etc.," Trump said, adding, "It really is a scary place."
That said, Russian nationals have invested millions of dollars in Trump Organization projects in the past decade or more. Some examples of Russian investment in Trump projects include the following:
It appears that the president can continue to profit personally from the Trump Organization's business activities: In April 2017 Trump Organization attorney Alan Garten confirmed to ProPublica that Trump can withdraw profits and underlying assets from his trust at any time.
President Trump's cabinet picks include at least two men with no political experience but with high-level business ties to Russia.
One is Secretary of State Tillerson, a former Exxon executive whose public attitude toward Russia, according to the New York Times, shifted between about 2008 and 2011 from skepticism and criticism to praise and bonhomie, including what Tillerson himself described as "a very close relationship" with Putin.
The second is Commerce Secretary Wilbur Ross, who had various indirect business ties to Russia. The so-called "Paradise Papers" revealed that Ross has financial interests in a company called Navigator Holdings, which, according to the BBC, earns millions of dollars a year transporting gas for Russian petrochemicals company Sibur; Sibur's shareholders at the time of the report included Putin's then-son-in-law, Kirill Shamalov (see more on Shamalov in Erik Prince section below), Putin's close ally Gennady Timchenko, who is under U.S. sanctions, and Russian billionaire Leonid Mikhelson, whose company Novatek is also sanctioned. Ross has confirmed these investments and said that he disclosed them during his congressional nomination process.
UPDATED! Since 2014, Ross has been connected to some of Russia's richest so-called oligarchs through a major financial project involving the Bank of Cyprus, which Ross and other investors took over in a billion-euro deal that year. Soon after the takeover, the bank announced that its second-largest shareholder had become the Renova Group headed by Russian billionaire Viktor Vekselberg. According to The Washington Post, Vekselberg—whom the paper calls "a tycoon … closely aligned with Putin's government"—attended Trump's inauguration "as a guest of "one of his closest American business partners," according to spokesman Andrey Shtorkh, who declined to name Vekselberg's host. (Vekselberg was also among the seven Russian tycoons sanctioned by the U.S. Treasury Department on April 6, 2018, but only for operating in Russia's energy sector.) Citing federal filings, the Post reported that two of Vekselberg's U.S. business associates donated significant sums to the inaugural committee: $250,000 came from Andrew Intrater, a New York businessman who is president of the U.S. affiliate of Vekselberg's company; and $1 million from Access Industries, a company founded by Leonard Blavatnik, a Soviet-born American-British billionaire who is a longtime friend and business associate of Vekselberg.
One long-time Russian shareholder in the Bank of Cyprus is fertilizer magnate Dmitry Rybolovlev, who used to control nearly 10 percent of the bank, which presumably got diluted after the bank's 2013 "bail-in," and now reportedly holds 0.05 percent of the bank's shares in his own name; Rybolovlev is the same Russian billionaire who bought a Palm Beach mansion from Donald Trump in 2008 for some $95 million—more than double the price Trump had paid for it four years earlier.
5. Trump adviser and son-in-law Jared Kushner's meetings with Russian officials
In May 2017 The Washington Post, citing unnamed "U.S. officials briefed on intelligence reports," wrote that Kushner had proposed a "secret and secure communications channel between Trump's transition team and the Kremlin" at a December 2016 meeting with Russia's ambassador, Sergey Kislyak; the channel was to use "Russian diplomatic facilities in an apparent move to shield their pre-inauguration discussions from monitoring," according to the paper, whose sources had reportedly been briefed on Kislyak's communications with Moscow. The Post noted that the meeting had not been acknowledged by the White House until it was "exposed in media reports."
In a July 24, 2017, statement to congressional committees working on the Russia probe, Kushner denied that he had attempted to set up a "secret back channel" with Russian officials or to establish "an on-going secret form of communication" for the transition period or afterwards. He admitted that at a meeting with Kislyak and future U.S. national security adviser Michael Flynn on Dec. 1, 2016, he had asked the ambassador to "identify the best person … with whom to have direct discussions and who had contact with his president [Putin]." He also wrote in the statement that Kislyak had wanted a secure line for Russian generals to transmit information to the transition team about Syria and, because the transition office did not have such lines, Kushner asked whether there was one that could be used at the Russian Embassy, to which Kislyak answered "no" and the three agreed that the information would be transmitted after the inauguration.
Two former intelligence and security officials told Business Insider that Kushner's back-channel work was, at best, naïve and dangerous. Susan Hennessey, a former attorney for the National Security Agency, said that "what Kushner tried to do was blind the U.S. government on incredibly important national security matters." Scott Olson, a recently retired FBI agent who ran counterintelligence operations, said that an attempt to communicate about U.S. "diplomatic business over a foreign government's communication system … shows a staggering lack of understanding of the U.S. and … a staggering lack of common sense."
On Dec. 13, 2016, Kushner met with Russian banker Sergey Gorkov, according to Kushner's July 2017 statement to the congressional committees. Gorkov, according to the statement, was recommended by Kislyak as "someone with a direct line to the Russian president who could give insight into … best ways to work together." The state-run bank where Gorkov is board chairman, Vnesheconombank, has been under U.S. sanctions since 2014 and is known for advancing the strategic interests of the Kremlin.
Asked by the New York Times and The Washington Post about the meeting, the White House and Gorkov gave divergent explanations: The White House said that Kushner "was acting in his capacity as a transition official," as part of his effort to improve relations between the U.S. and Russia; Gorkov said the meeting was, as the Times put it, "part of the bank's strategy to discuss promising trends and sectors with influential financial institutions." Kushner failed to disclose the meeting on his security clearance form in January 2017. The Post noted that a "meeting between an international development bank and a real estate executive, coming as Kushner's company had been seeking financing for its troubled $1.8 billion purchase of an office building … in New York, could raise questions about whether Kushner's personal financial interests were colliding with his impending role as a public official." In his statement Kushner said the two did not discuss sanctions or anything about Kushner's "companies, business transactions, real estate projects, loans, banking arrangements or any private business of any kind."
Gorkov holds a law degree from the Academy of the Federal Security Service, or FSB, the main successor agency to the Soviet-era KGB. The bank has served as cover for at least one covert Russian intelligence officer in the U.S.: Evgeny Buryakov, an agent of Russia's foreign intelligence service (SVR), was caught posing as a Vnesheconombank employee in New York and pleaded guilty in March 2016 to spying against the U.S.; he served most of a 2.5-year sentence and was deported in the spring of 2017.
Putin appeared to dismiss allegations that Kushner's meeting with Vnesheconombank indicated collusion, saying, "Now there are some questions raised regarding the meetings with our bankers. But American bankers come to Russia and talk to us, don't they? Including our officials. How they can they work otherwise? Of course they hold meetings." (CNN, 3/30/17)
6. Former National Security Advisor Michael Flynn's contacts with Russian officials and possible influence on Russia-related policies
In December 2017, Flynn pleaded guilty to lying to the FBI about conversations he had had with Ambassador Kislyak. The charges against him say that:
Flynn lied when he told the FBI (a) that he hadn't asked Kislyak on or around Dec. 29, 2016, "to refrain from escalating the situation in response to sanctions" that the Obama administration had just imposed on Russia and (b) that he "did not recall" the ambassador telling him Moscow "had chosen to moderate its response … as a result of his request." The sanctions affected two Russian intelligence agencies,

according to Reuters

, and the same day that they were announced Obama also expelled 35 suspected Russian spies; Putin surprised observers—and won praise from President-elect Trump—when he initially refrained from a tit-for-tat expulsion of American diplomats. The charges say Flynn discussed all these developments with senior members of the Trump transition team.

Flynn lied to the FBI when he said he had not asked Kislyak to defeat or delay voting on a pending UN Security Council resolution on the issue of Israeli settlements. The document notes that Flynn was directed by "a very senior member" of the presidential transition team to influence foreign governments, including Russia, "to delay the vote or defeat the resolution." Russia, the charges say, declined to vote against the resolution.

The New York Times reported, citing an unnamed "lawyer briefed on the matter," that the "very senior member" was likely Jared Kushner. The FBI confirmed that Flynn had entered into a plea deal, meaning that he could have committed other criminal acts.
After Flynn pleaded guilty, Trump reiterated that there was "absolutely no collusion" between his campaign and Russia.
Flynn had been forced to resign in February 2017, saying he had provided "incomplete information" to Vice President Mike Pence about the December 2016 phone call with Kislyak. Pence had defended the retired general against accusations that he had talked about substantive policy with the ambassador; Kislyak himself called his conversations with Flynn "completely appropriate, calm and absolutely transparent." Flynn's resignation was prompted by a Washington Post report that acting Attorney General Sally Yates had informed the Trump administration that Flynn had misled them, thus making himself vulnerable to Russian blackmail; Yates later confirmed the report in testimony to the Senate Judiciary Subcommittee.
In December 2017, according to CNN, Rep. Cummings, of the House Oversight Committee, released a summary of an unidentified whistleblower's account claiming that at the time of Trump's inauguration Flynn had informed a then-business colleague that their plans to build nuclear reactors with Russia in the Middle East were "good to go" and would be further facilitated by the lifting of sanctions, which Flynn reportedly planned to pursue in his role as Trump's national security advisor. (The Wall Street Journal had reported on the nuclear-reactor project earlier, citing "former security-council staffers and others familiar with the effort"; the paper said the controversial project had originally proposed using Russian nuclear technology, but later focused on using American technology, according to "a person familiar with the project.")
7. Erik Prince's reported contacts with a Kremlin representative
UPDATED! The Washington Post reported in March 2018 that Mueller has gathered evidence that a secret meeting between an informal Trump adviser and a Russian government-connected investment banker was an effort to establish a back channel between the incoming administration and the Kremlin. The meeting took place in the Seychelles just before Trump's inauguration between the adviser, Erik Prince, founder of the private security company Blackwater, and Kirill Dmitriev, who heads a Russian sovereign wealth fund. Citing "people familiar with the matter," the Post reported that George Nader, an adviser to the crown prince of the United Arab Emirates who helped organize and attended the meeting, has told investigators that it was set up to discuss future relations between Russia and the United States. The New York Times, citing "two people familiar with the matter," reported that Mueller has asked witnesses about the possibility that Nader funneled money from the Emirates to Trump's political campaign. Nader, a Lebanese-American businessman who is cooperating with Mueller's investigation, has high-level ties to Russia dating back to at least 2012, according to the New York Times. ABC News, citing "sources familiar with the investigation," has reported that documents obtained by Mueller suggest that Prince met Nader in New York a week before the trip to the Seychelles and both before and after that meeting Nader shared information with Prince about Dmitriev; this would appear to be inconsistent with Prince's sworn testimony in Congress.
UPDATED! In testimony to the House Intelligence Committee in November 2017, Prince said he was not representing the Trump transition team during the meeting with Dmitriev and described it as an innocuous conversation "over a beer. ...  I didn't fly there to meet any Russian guy," Prince told the committee. His sister, Betsy DeVos, a wealthy Republican donor with no professional experience in public education, was confirmed by the Senate as education secretary in February 2017 with the help of a historic tiebreaking vote from Vice President Pence.
NEW! Citing "six people close to Mr. Dmitriev," the Financial Times has reported that his wife, Natalia Popova, is close with Putin's younger daughter, Yekaterina Tikhonova. Popova was in the same year at Moscow State University as Tikhonova and is the deputy director of her technology foundation, Innopraktika. Popova's close relationship with Tikhonova, the paper says, has made Dmitriev a powerful figure in the Kremlin, according to three people who work with him—a state banker, a fellow private equity executive and a person who knows him socially. Dmitriev is a member of Innopraktika's board and a former board member of petrochemicals giant Sibur, where Tikhonova's reportedly ex-husband Kirill Shamalov is a senior executive. (Shamalov was also among the seven Russian tycoons sanctioned by the U.S. Treasury Department on April 6, 2018.) The FT report said that Dmitriev, who has degrees from Stanford and Harvard, regularly attends Tikhonova's performances in acrobatic rock-and-roll dancing alongside Shamalov, according to the parent of another contestant.
8. Russian government access to compromising materials (kompromat) against Trump
The "Steele dossier" claimed that Putin's regime had been "cultivating, supporting and assisting Trump for at least five years." The dossier cites a "former top Russian intelligence officer" as claiming the FSB had "compromised Trump through his activities in Moscow sufficiently to be able to blackmail him." The dossier included salacious details about Trump's alleged lurid sex acts in Moscow during his 2013 Miss Universe trip that the FSB could potentially use as kompromat. Trump has denied the allegations. The document's reliability has been hotly contested because it provides mostly anonymous sourcing and its compilation was, as the New Yorker put it, "jointly subsidized" by the Clinton campaign and the DNC. The latter fact has also raised questions about the motives for the public release of the document. Thus far no evidence has publicly emerged verifying the dossier's salacious details or allegations of Kremlin cultivation.
CNN reported that "Trump's long-time confidant Keith Schiller privately testified that he rejected a Russian offer to send five women to then private-citizen Trump's hotel room during their 2013 trip to Moscow for the Miss Universe pageant, according to multiple sources from both political parties with direct knowledge of the testimony." (CNN, 11/9/17)
Citing "American and European intelligence officials," the New York Times reported that a Russian suspected of murky ties to Russian intelligence and to Eastern European cybercriminals tried so hard to sell U.S. spies kompromat on Trump that it "raised suspicions among officials that he was part of an operation to feed the information to United States intelligence agencies and pit them against" the president; the Russian at one point even said he was providing the Trump material on "the orders of senior Russian intelligence officials." The paper's sources say that "at least four Russians with espionage and underworld connections have appeared in Central and Eastern Europe, offering to sell kompromat" to Americans since the publication of the Steele dossier. (New York Times, 2/9/18)
NEW! John Brennan, who served as C.I.A. director from 2013 to 2017, said Russians "may have something on him [Trump] personally" when asked if he thought the U.S. president was afraid of Putin. "The Russians, I think, have had long experience with Mr. Trump, and may have things that they could expose." Brennan explained that his comments were speculation based on Trump's words and deeds, as well as how Putin's government has operated at home and abroad, but not on any inside knowledge. Days before Brennan's comments, Trump had backed the controversial firing of FBI deputy director Andrew McCabe, which seemed to infuriate Brennan, who, in turn, tweeted out what the New York Times called "a remarkable condemnation of the president." (New York Times, 03/21/18)
Photo credit: Photo by Gage Skidmore, shared via Flickr.
The opinions expressed in this commentary are solely those of the author.
Footnotes
According to CrowdStrike, Cozy Bear is also referred to in some cyber security reports as CozyDuke or APT29, while Fancy Bear is also known as Sofacy or APT28.
GRU was recently renamed and is now called simply the Main Directorate, or GU, of the General Staff (without the "Intelligence").