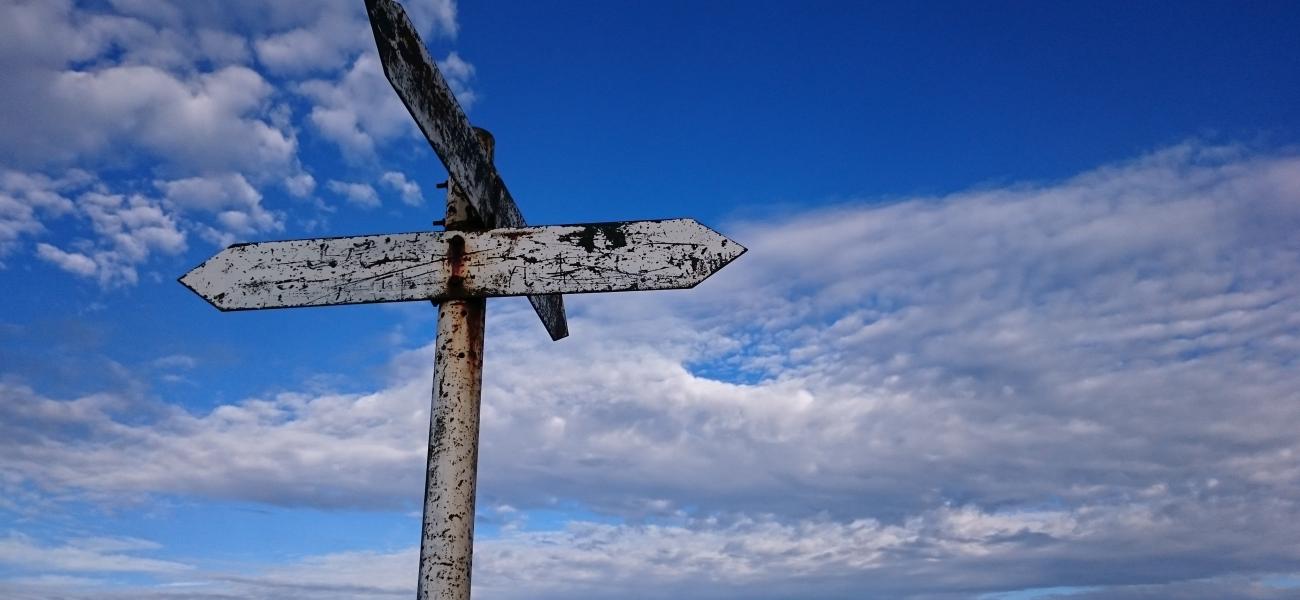 A Roadmap for US-Russia Relations
August 01, 2017
Edited by Andrey Kortunov and Olga Oliker
This report was originally published by the CSIS Russia and Eurasia Program and the Russian International Affairs Council.
"Russian-U.S. Economic Relations," William Courtney

[1]

and Victor Supyan

[2]

, 08.14.2017
"Russian-U.S. economic relations will remain constrained as long as [Ukraine-related] sanctions remain in effect. Even so, major opportunities for trade and investment remain."

Economic relations between Russia and the U.S. are more important for Russia: its economy is much smaller, and Russia depends on access to U.S. financing and specialized technology.

Near-term recommendations for improving the relationship:

 

"To help stabilize overall ties and protect enduring commercial interests, the Russian and U.S. governments should encourage private business dialogue."

"The U.S. executive branch and U.S. business community should continue strongly to oppose legal codification of Ukraine-related sanctions."

 

Longer-term recommendations (post sanctions)

 

"Russia and America should create a Strategic Economic Commission to address broad policy matters relevant to advancing economic and commercial opportunity."

"U.S. secretaries of agriculture, commerce, and energy should lead trade and investment missions to Russia, and the Russian [counterparts] should lead similar missions to U.S."
"Energy and Climate Change," Andrei Korneyev

[3]

and Sarah Ladislaw

[4]

with Suzanne Freeman,

 08.14.2017
"Maintaining energy cooperation between the United States and Russia has long been a priority for both countries but has fallen by the wayside in recent years."

The Trump administration's downplaying of climate change and withdrawal from the Paris climate agreement suggest "this may not be an obvious area for cooperation for the time being."

Due to the Ukraine sanctions and retaliatory moves by Russia, "the activities of all commissions and working groups on energy were suspended at the initiative of the American side."

In order to find a way out of the impasse, it's best to continue to develop U.S.-Russia energy cooperation on "a less politicized basis, concentrating bilateral efforts primarily on specific mutually beneficial scientific, technical, and methodological developments that are capable of providing real added value in the form of increased energy efficiency, greater fuel diversity, and improved environmental performance."
"The Arctic," Heather A. Conley

[5]

and Andrei Zagorski

[6]

,

08.14.2017
The Arctic is one of the few regions where cooperation between Russia and the United States "remains largely shielded from the consequences of the recent deterioration in bilateral relations."

However, "debates over continued development of Russia's defense infrastructure and increased military activities challenge the vision of a low threat and stable environment for the Arctic."

Given the current strained relationship, it is realistic to expect in the near term that Russia-U.S. cooperation on Arctic issues will be "easier to advance within multilateral frameworks, such as the Arctic Council, International Maritime Organization, or ad hoc forums, rather than through bilateral avenues" due to growing constraints on U.S. groups cooperating with Russian ones.
"Euro-Atlantic Security," Lynn E. Davis

[7]

and Mikhail Troitskiy

[8]

,

08.14.2017
"From the U.S. perspective, stability and security in Europe are threatened by Russia's illegal annexation of Crimea and direct support of the separatists in eastern Ukraine …. From the Russian perspective, the contradiction with the West over Crimea and eastern Ukraine is just an episode—however dangerous and dramatic—in the long-standing conflict over Russia's rightful place in the Euro-Atlantic security architecture."

In light of military buildups by Russia and NATO, measures must be taken in the near term to "reduce the possibility of a tragic accident, such as a midair collision between a U.S./NATO and Russian aircraft, starting with discussions on potential 'rules of the road.'"

 

Down the line, a potential solution to the Ukraine conflict "could involve withdrawal of all foreign armed contingents from eastern Ukraine, reintegration of these regions into Ukraine's political and economic space, steps toward local rule and guarantees against blanket prosecution of former separatist activists, and Ukraine's credible pledge not to seek membership in NATO."

More broadly, "Russia and the United States should make clear their approaches to relations with post-Soviet Eurasian countries and then attempt to find a modus vivendi with those nations that would be acceptable to Washington, Moscow, and the states aspiring to join NATO" and the EU.
"The Middle East," James Dobbins

[9]

and Irina Zvyagelskaya

[10]

,

08.14.2017
"Russian and American interests in the Middle East overlap but are by no means fully coincident, and efforts at cooperation will be complicated by the obvious lack of trust between the two."

"Russia views the U.S .policy in Syria as a deeply flawed pursuit of regime change, building upon a longstanding policy that has led only to greater instability in the region."

Moscow and Washington should intensify their collaboration in Syria "in support of interim arrangements that halt the fighting and a longer-term accord among the Syrian parties that yields a unified if possibly less centralized Syrian state."

Russia lacks the resources for the reconstruction of Syria; the United States has already spent a great deal in Iraq and does not want to "repeat the experience." "Russia and the U.S. can work together to promote contributions and find a way forward."
"Strategic Stability in the Twenty-first Century," Sergey Rogov

[11]

and Sharon Squassoni

[12]

,

08.14.2017
"Maintaining nuclear arms race stability—the U.S. narrow interpretation that has prevailed since the Cold War—will not be enough, but attempting to craft an all-encompassing stability across the nuclear, conventional, space, and cyber realms along Russian conceptual lines could overwhelm strategists. To meet halfway, U.S. and Russian strategists will need to:

 

Abandon the static notion of parity of nuclear forces

Acknowledge that strategic stability is a process

Embrace a range of diplomatic mechanisms beyond legally binding treaties"

 

The U.S. and Russia might still find areas of cooperation, "such as the smooth implementation of the New START agreement, its potential extension, and the Iran nuclear deal."
"Cybersecurity: A U.S. Perspective," James A. Lewis

[13]

,

08.14.2017
"The U.S. position is that international agreement on norms should embed the legitimate use of cyber-attack in the framework of international law, and accept that the use of cyber-attack is legitimate if guided by the principles of the laws of armed conflict that nations are obliged to follow."

The constitutional constraints of the First Amendment leads the U.S. to take a very different approach from Russia to restricting online speech. "The interplay between rights and restrictions complicates cooperation in combating online terrorism."

 

The issue of whether to treat cyber-attack as a new weapon of mass destruction, as Russia would like to, and "pledge to restrict state internet activities to secure the exclusively peaceful use, or to recognize existing state practices that accept, use, or plan to use cyber espionage and cyber-attack is not unresolvable, but will take research and lengthy discussions to find common ground."
"Cybersecurity: A Russian Perspective," Pavel Sharikov

[14]

,

08.14.2017
"While it is unlikely that the Russian and American positions with regards to cyberspace will converge around jointly acknowledged norms for responsible state behavior, it is critical that  both diplomatic and track-II channels remain open and focused on this problem."

"Key issues that must be addressed … are mutually agreed upon norms for the use of offensive military cyber capabilities and norms of restraint against the use of cyber means to disrupt critical infrastructure, such as electrical grids, hospitals, and transportation infrastructure."

There remains "the much–debated question of alleged efforts by Russian intelligence to influence domestic politics in the United States using cyber means, such as the alleged hack of the [DNC] during the presidential campaign."

The case raises a number of critical problems including "the difficulties associated with attributing cyberattacks, the dearth of international mechanisms for responding to and punishing those that commit cybercrime, and the lack of norms governing retaliation in the cyber domain."
"Countering Terrorism and Violent Extremism," Ekaterina Stepanova

[15]

and R. Kim Cragin

[16]

,

08.14.2017
Cooperation on counterterrorism efforts between the U.S. and Russia has been "at once heavily dependent on … the overall state of the bilateral relationship and one of the few functional areas where tactical cooperation and interaction has never ceased."

 

The closest overlap between the U.S. and Russia "when it comes to threat assessments, both at home and abroad, is on transnational terrorism, such as the al Qaeda-inspired networks and particularly ISIS."

The U.S. tends "to emphasize democratization as a mechanism for alleviating underlying grievances, while Russia prioritizes the need to retain and support basic state functionality and stability."

Recommendations: "

Create a U.S.-Russia bilateral working group focused on addressing closely interrelated problems of the recruitment/flows of foreign fighters and homegrown radicalization."

"Russia's experience in engaging with its core Muslim communities on countering violent extremism and avoiding their broader securitization may be relevant to U.S. government initiatives," while U.S. "experience in community-level policing should be closely studied by Russia both from the CVE perspective and on its own merit."

"Include, as part of diplomatic negotiations and of any resulting peace plan on Syria, the provision that all foreign fighters must depart Syria at the conclusion of the conflict."
[1] William Courtney is adjunct senior fellow at the RAND Corporation and executive director of the RAND Business Leaders Forum
[2] Victor Supyan is head of the International Economics department at the State University of Humanitarian Sciences
[3] Andrei Korneyev (PhD) head of the Center of Energy Security Problems at the Institute for the U.S. and Canadian Studies at the Russian Academy of Sciences
[4] Sarah Ladislaw is director of the Energy and National Security Program at CSIS
[5] Heather A. Conley is senior vice president for Europe, Eurasia, and the Arctic and director of the Europe Program at CSIS.
[6] Andrei Zagorski is head of Disarmament, Arms Control and Conflict Resolution Studies at the Primakov National Research Institute of World Economy and International Relations of the Russian Academy of Sciences.
[7] Lynn E. Davis is a senior fellow at the RAND Corporation.
[8] Mikhail Troitskiy (PhD) is an associate professor at the Moscow State Institute of International Relations.
[9] Ambassador James Dobbins is a senior fellow and distinguished chair in diplomacy and security at the RAND Corporation.
[10] Irina Zvyagelskaya is a chief researcher at the Institute of Oriental Studies of the Russian Academy of Sciences.
[11] Sergey Rogov is a member of the Russian Academy of Sciences and academic director of the Institute for the U.S. and Canadian Studies (ISKRAN) since 2015.
[12] Sharon Squassoni has directed the Proliferation Prevention Program at CSIS since 2010.
[13] James A. Lewis is a senior vice president at CSIS, where he writes on technology, security, and innovation.
[14] Pavel Sharikov is a research fellow at the Institute for U.S. and Canadian Studies at the Russian Academy of Sciences.
[15] Ekaterina Stepanova is head of the Peace and Conflict Studies Unit and lead researcher at the Primakov National Research Institute of World Economy and International Relations.
[16] R. Kim Cragin is the senior research fellow for counterterrorism at the National Defense University.