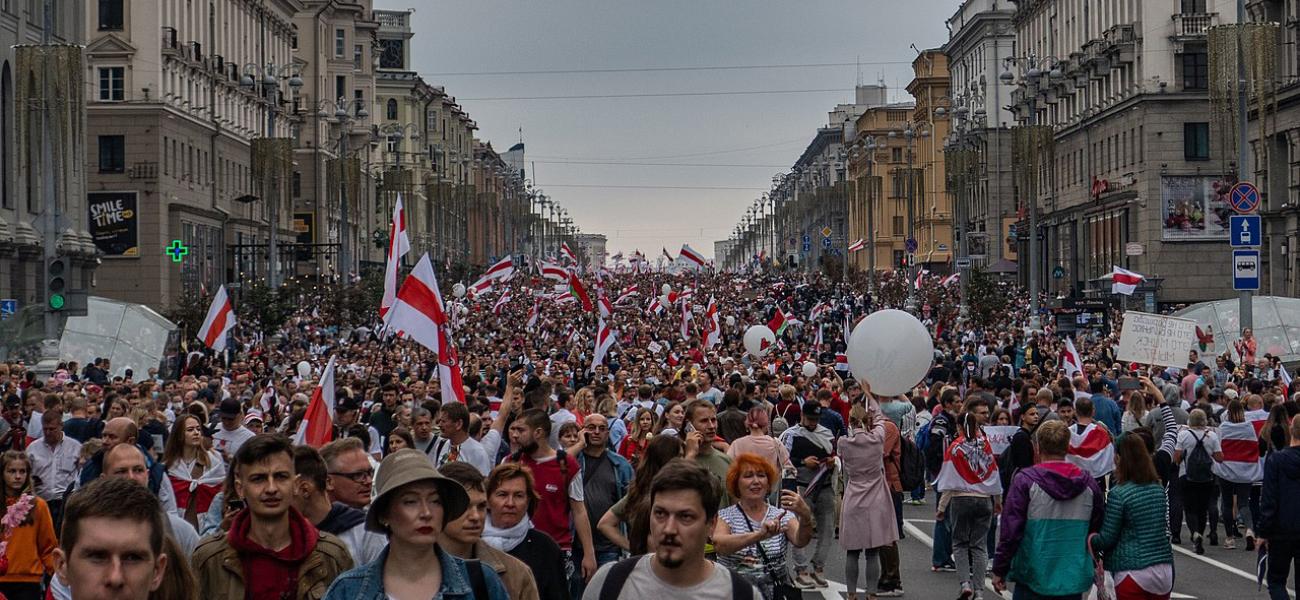 Protests in Belarus
September 11, 2020
Sean's Russia Blog
In this episode of Sean's Russia Blog, host and Eurasia expert Sean Guillory speaks with Elena Gapova, a professor of sociology at Western Michigan University specializing in gender, class, nation and social movements in post-Soviet space. Belarus has been in political crisis for about a month. Mass protests erupted in response to the falsification of the presidential elections. The Belarusian government claimed Lukashenko got 80 percent of the vote. The protests only grew when the state unleashed riot police on to peaceful protesters. A few weeks ago, Lukashenko's rule seemed on the verge of collapse. But now things appear at a stalemate. 
Listen to the podcast here.
Photo by Homoatrox shared under a CC BY-SA 3.0 license.