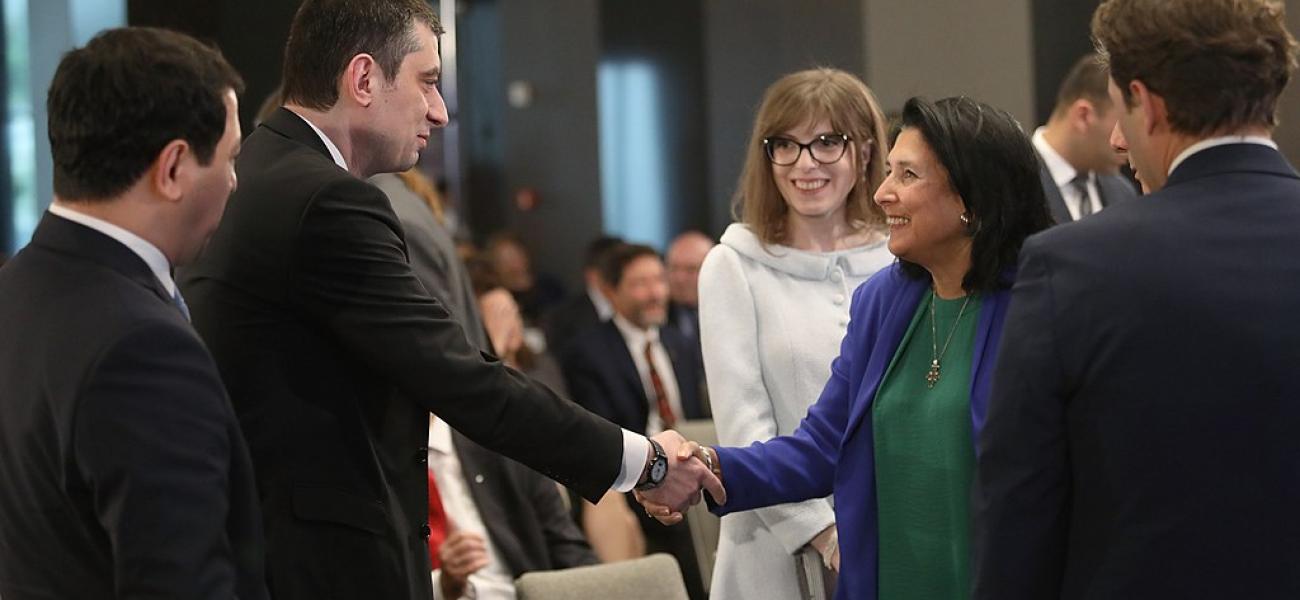 Georgian Democracy Stumbles Onward After Parliament Deal
April 26, 2021
Terrell Jermaine Starr
The author details the political dynamics between Georgia's opposition parties and the ruling Georgian Dream party after a deal-signing following "a protracted dispute over accusations by the opposition that Georgian Dream rigged last October's parliamentary elections and was leading the country back into authoritarianism." The author writes that the deal includes several provisions such as "future parliamentary elections to be proportional and for early parliamentary elections to take place next year if Georgian Dream gets less than 43 percent of the vote in the upcoming local elections in October. The deal also outlines power-sharing rules that will allow opposition parties to secure the chairs of important committees and explains a pathway to reforming the judiciary." The author notes that "neither side is happy with the deal" but that the "main concern for the opposition now is to rally behind a return to parliament so they can challenge Georgian Dream's hold on power."
Read the full article at Foreign Policy.
Author
Terrell Jermaine Starr
Terrell Jermaine Starr is founder and host of the foreign-policy podcast Black Diplomats and author of the upcoming book, Black Man on the Steppes: My Odyssey From Detroit to Eastern Europe. He is also a senior nonresident fellow at the Atlantic Council's Eurasia Center.
Photo by the Communications Division of the Administration of the President of Georgia shared under a Creative Commons license.