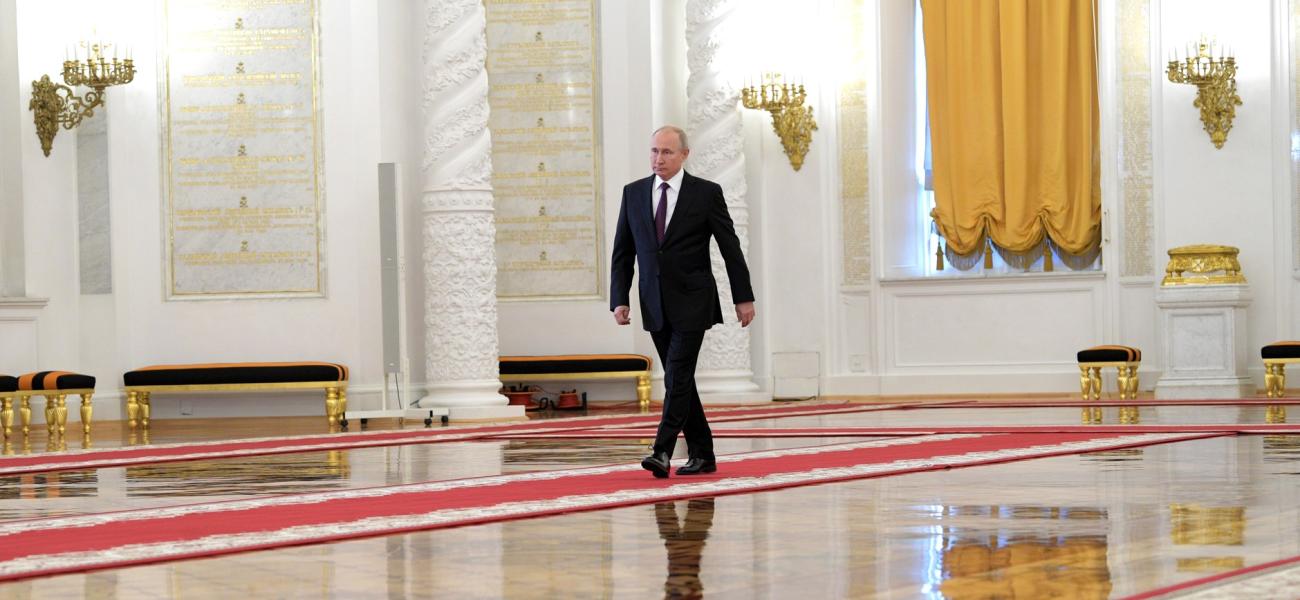 Experts on Putin: 20 Years in Power
August 07, 2019
RM Staff
Twenty years ago this week, Vladimir Putin emerged from relative obscurity when Russia's then president, Boris Yeltsin, appointed him prime minister. In his Aug. 9, 1999 announcement, Yeltsin described Putin as a leader "who can consolidate society" and "ensure [the] continuation of reforms" beyond the presidential elections, which at the time were scheduled to take place in June 2000. (Reportedly, Yeltsin first made the offer four days earlier—asking Putin, who was at the time director of the Federal Security Service and secretary of the Security Council, to also think about taking on the country's top job.) Yeltsin then resigned from his post early, on Dec. 31, 1999, paving the way for early presidential elections in March 2000 and Putin's victory in those elections. Putin's meteoric rise from obscurity caught many by surprise, prompting some in the expert community to repeatedly ask "Who is Mr. Putin?" Below is our compilation of answers to this question from America's leading Russia experts, along with a few highly regarded experts from other countries. While they don't always agree, collectively they provide a valuable framework within which to consider Putin, a portrait of great breadth and depth, rich with well-informed analysis.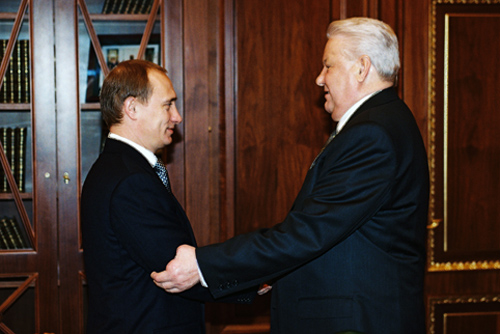 The views here are organized by the topics that matter most for U.S.-Russia relations, much like Russia Matters news and analysis digests, but with three special "introductory" sections: on Putin's objectives, strategy and vision; on the historical influences that shaped him; and on his personality. Within each section, views are arranged in chronological order of publication, with the most recent first. The initial mention of each "speaker" includes a hyperlink to their professional bio. Bulleted text that is not italicized, bracketed, in parentheses or otherwise marked is a direct quote.
I. Putin's objectives/strategy/vision
II. Putin and history
III. Putin's personality
IV. Putin and priorities for U.S.-Russian relations
New Cold War/saber rattling:
NATO-Russia relations:
Missile defense:
Nuclear arms control:
Counterterrorism:
Conflict in Syria:
Elections interference:
Energy exports from the former Soviet Union:
U.S.-Russian relations in general:
V. Putin and Russia's relations with other countries
Russia's general foreign policy and relations with "far abroad" countries:
Russia's relations with China:
Russia's relations with Ukraine:
Russia's relations with other post-Soviet neighbors:
VI.  Putin and Russia's domestic policies
Domestic politics, economy and energy:
Security, law-enforcement and justice:
Thomas Schaffner contributed to research for this compilation.