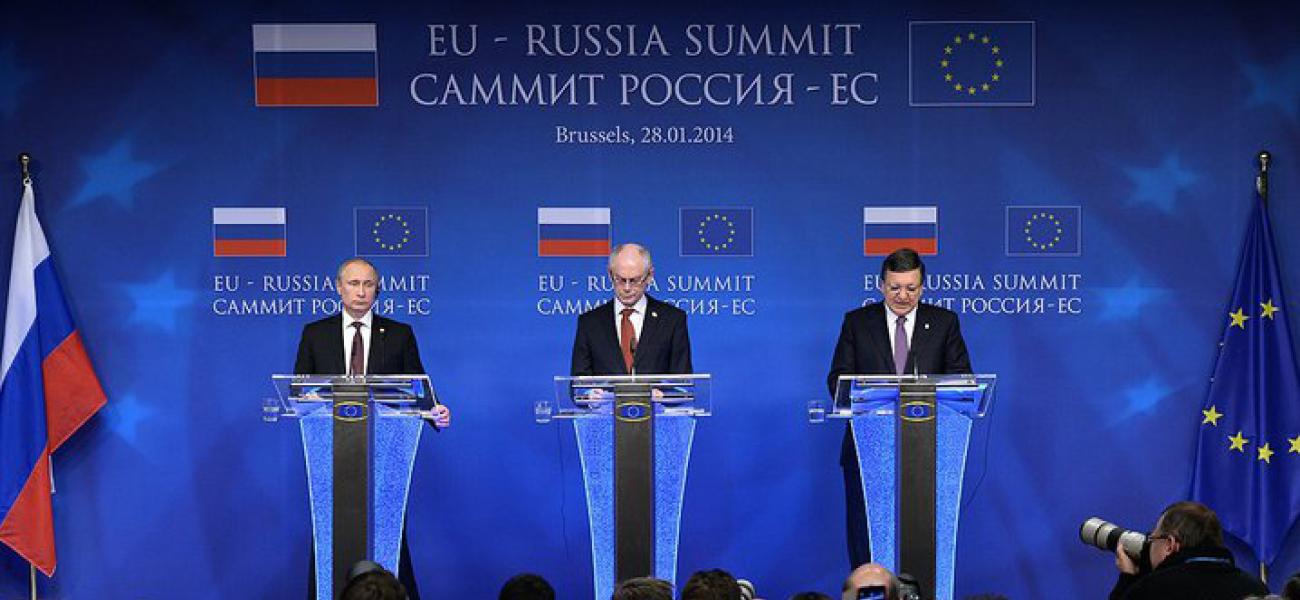 Damage Assessment: EU-Russia Relations in Crisis
June 15, 2017
Łukasz Kulesa, Ivan Timofeev and Joseph Dobbs
The EU's Foreign Affairs Council decides next week whether to renew sanctions against Russia. Ahead of this meeting, a new special report by the European Leadership Network (ELN) and Russian International Affairs Council (RIAC) assesses how the crisis over Ukraine has impacted on the EU-Russia relationship.

Featuring Russian and European experts the report presents their analysis on fundamental aspects of deteriorating EU-Russia relations, including economic impact, political relations and people-to-people contact.



Key findings include:
The impact of sanctions has been less severe than predicted. EU member states have largely been able to find new markets for their products, while Russia's main economic challenge has been falling oil prices.

The political divide between the EU and Russia has grown significantly over the last three years. Antipathy towards the other is becoming deeply ingrained among elites on both sides and institutionalized in political narratives and policy documents. This will become increasingly hard to reverse.

At the people-to-people contact level there is growing estrangement between Russian and European Union citizens.

The EU-Russia crisis has further encouraged governments in the common neighborhood to play both sides against one another, often to the detriment of domestic reforms.
Author
Ivan Timofeev
Ivan Timofeev is a director of programs at the Russian International Affairs Council (RIAC).