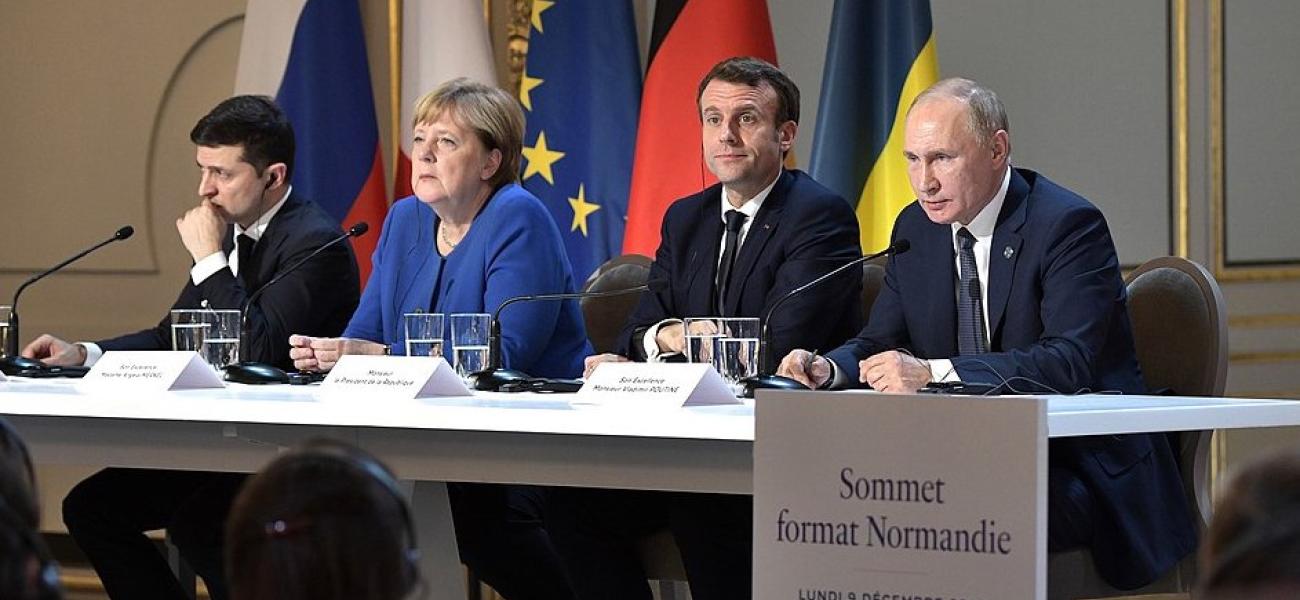 From Accepting NATO Aspirations to 'Denazifying': 20+ Years of Putin's Changing Views on Ukraine
June 16, 2022
RM Staff
Analysts continue to debate what confluence of factors has shaped Vladimir Putin's decision to  order the so-called "special military operation" in Ukraine. Some heavyweights in the world of policy analysis, such as Robert Gates, have even begun to wonder whether Putin has lost his mind. But a closer look at the Russian leader's changing views on Ukraine—highlights below—suggests that his recent behavior fits with his changing views on a broader topic: how to harness changes in the global order and Russia's relations with the West, East and post-Soviet neighborhood to advance his country's national interests as he saw them.
Early into his first term as an elected president in 2000-2004, Putin radiated optimism about what he believed would be a Euro-centric, or even an Atlantic-centric, future for Russia and some of its post-Soviet neighbors. It might be difficult to fathom today, but, in the early 2000s, Putin discussed Russia's possible accession to NATO with Lord Robertson and reportedly Bill Clinton, and pursued a partnership with the alliance. Around the same time, Putin continued his predecessor's policy of harmonizing Russia's laws and regulations with the EU's—even viewing Ukraine's would-be membership in the bloc as a "positive factor." "Of course, Russia is a very diverse country, but we are part of Western European culture," Putin said in 2000. "No matter where our people live, in the Far East or in the south, we are Europeans."
But, as historian Andrei Zorin recently observed, "every turn toward isolationism in Russia has happened, at least in the 20th century, after yet another failed attempt at 'Europeanization.'" Putin, at the very start of his presidency 22 years ago, seemed to foresee such a prospect, sending an implicit warning to the West: "If they push us away, then we will be forced to find allies and reinforce ourselves. What else can we do?"
Indeed, as the years passed, and color revolutions and NATO expansion scrambled Russia's traditional sphere of influence, Putin's optimism dimmed. Hope for a fruitful, multipolar future on terms sought by Moscow gave way to frustration with what he saw as Western vilification of Russia, fears of sabotage and worries over Russia's diminishing role on the global stage. This gradual hardening can be seen in many facets of Putin's public speech but is perhaps most vividly illustrated by his views of NATO. In May 2002 he said Ukraine was entitled to decide on its own whether to join NATO and that he did not see such a decision as one that would "cloud" Russian-Ukrainian relations. But by late 2004—the year Bulgaria, Estonia, Latvia, Lithuania, Romania, Slovakia and Slovenia joined NATO, and when Ukraine's Orange Revolution had hoisted to power the pro-Western Viktor Yushchenko—Putin's mood had changed: "If Ukraine were to join the EU this would be a positive factor that, unlike NATO expansion, would help strengthen the system of international relations," the Kremlin paraphrased him as saying.
Since then, Putin has grown increasingly convinced that NATO expansion undermines Russian security while delivering no meaningful security benefit for the alliance—particularly after Ukraine had begun to lobby in earnest for a NATO membership action plan during the presidency of Viktor Yushchenko. By 2014, discussing Russia's annexation of Crimea, Putin linked it directly to his concerns about NATO expansion. "We wanted to support the residents of Crimea, but we also followed a certain logic: If we don't do anything, Ukraine will be drawn into NATO sometime in the future. We'll be told: 'This doesn't concern you,' and NATO ships will dock in Sevastopol, the city of Russia's naval glory. … If NATO troops walk in, they will immediately deploy these forces there. Such a move would be geopolitically sensitive for us because, in this case, Russia would be practically ousted from the Black Sea area." In 2021, Putin expressed concern about the "deployment of NATO infrastructure" on Ukrainian territory. By February 2022, days before ordering his troops to invade Ukraine, Putin said the threat of Ukraine being accepted into NATO was ultimately a threat against Russia.
Another common theme of Putin's Ukraine rhetoric over the years has been its shared history with Russia. This has served shifting purposes in projecting Russian power—from early inspiration for increased cooperation between sovereign neighbors to Putin's contention that Ukraine and Russia are "one people" and "one nation." Accordingly, Putin's views of Russia's role vis-à-vis Ukraine also appear to have shifted—from the fraternal (in his early presidency), to the paternalistic. Increasingly, claims that the West is threatening what the Kremlin viewed as a special relationship between Russia and Ukraine began cropping up in Putin's remarks. In 2020, he contended that an unidentified "they" will "do anything to pull us apart." In 2021 he wrote that it is important for Russia to know that Ukraine "is defending its national interests but not serving someone else's." In the same commentary, he described Kyiv as "indulging neo-Nazis and militarizing the country" and, worse still, falling under "direct external control," with "foreign advisers," presumably Western, supervising "Ukrainian authorities, security services and armed forces."
What becomes apparent from our review of 22 years of official statements is that, typically, Putin has publicly signaled shifts in his views on Ukraine before translating them into actual policies. Some of these, such as the ongoing aggression toward Ukraine, may reflect Putin's failure to accurately anticipate the costs and benefits of implementation. However, such failures, as Mark Cancian and others have argued, do not mean Putin is irrational.
2000
December
2001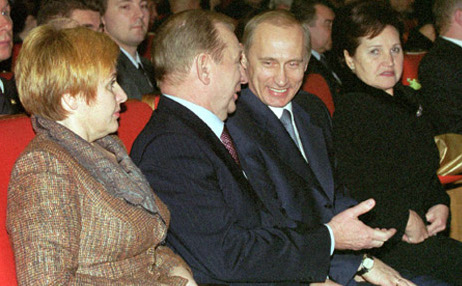 August
December
2002
May
2003
May
2004
January
July
November
December
2005
April
May
2006
September
2007
February
2008
April
August
December
2009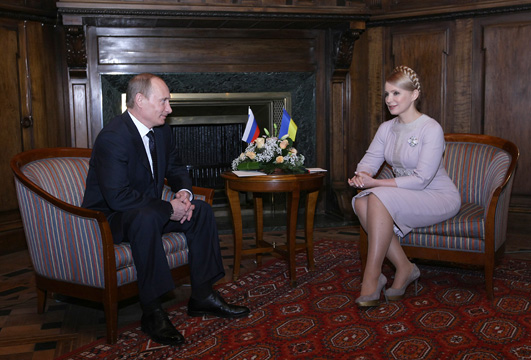 March
2010
December
2011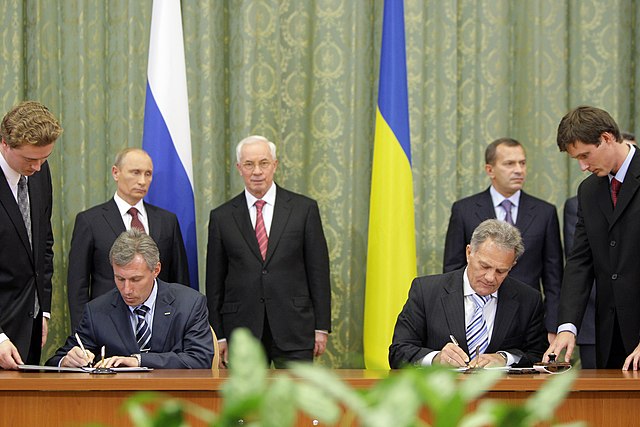 December
2012
July
December
2013
July
December
2014
March
April
May
June
October
December
2015
September
2016
January
2017
February
June
2018
March
2019
May
July
"I believe that Russians and Ukrainians are actually one people. … One nation, in fact. When these lands that are now the core of Ukraine joined Russia … nobody thought themselves to be anything but Russians, because it was all based on religious affiliation. They were all Orthodox and they considered themselves Russians. …  I understand very well that over time the identity of this part of Russia crystallized, and people have the right to determine their identity. But later this factor was used to throw into imbalance the Russian Empire. But in fact, this is the same world sharing the same history, same religion, traditions and a wide range of ties, close family ties among them." (Transcript of interview with Oliver Stone, Kremlin.ru, 07.19.19)
2020
February
2021
April
July
2022
February
March
This item is part of Russia Matters' "Clues from Russian Views" series, in which we share what newsmakers in/from Russia are saying on Russia-related issues that impact key U.S. national interests so that RM readers can glean clues about their thinking.