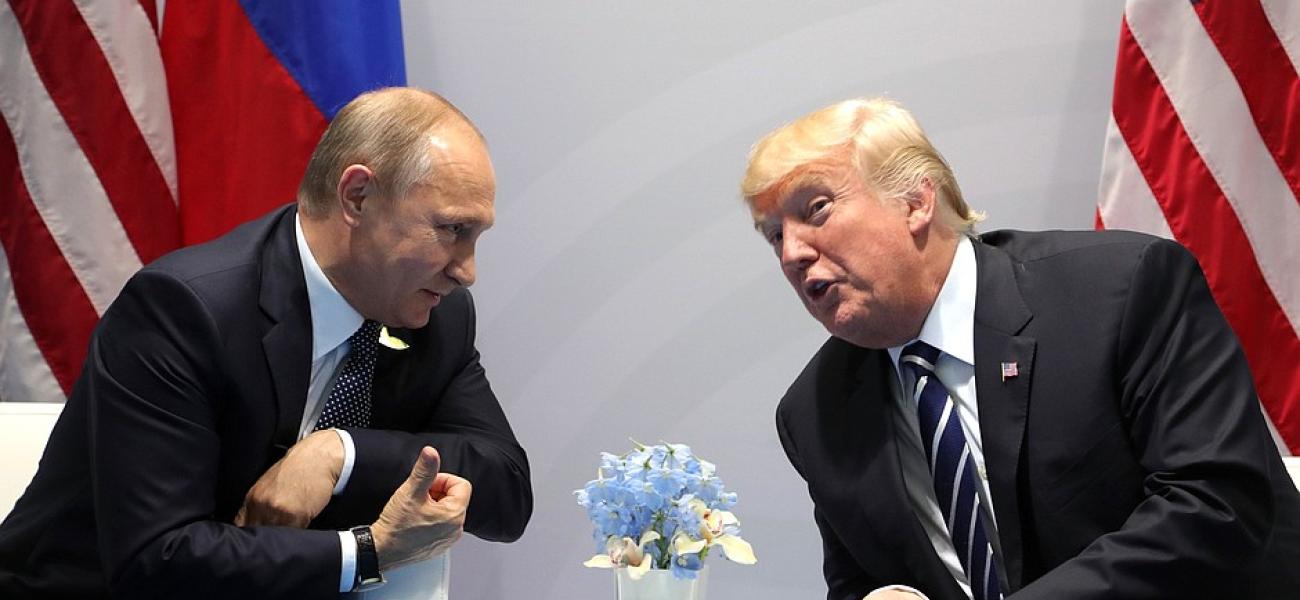 Allegations of Russian meddling in the 2016 U.S. presidential race first surfaced more than a year ago. Since then, Donald Trump—as a candidate, as president-elect and finally as president—has weighed in on the topic. In some ways, his position has evolved: from saying that the story of Russian interference was spread (and possibly invented) by sore-losing Democrats to conceding that Russia was behind the hacks of Democrats' computer systems, and ultimately to confronting Russian President Vladimir Putin about the allegations. But in other ways, Trump's position has remained consistent: He maintains that even if Russia did interfere, that had no impact on the election's outcome; he has repeatedly expressed doubt that Russia was behind the hacks (even after publicly saying it was); he has insisted that his campaign did not have any back-door dealings with Russia, calling claims to the contrary part of a political "witch hunt"; and he has defended those close to him as they have been accused of colluding with Moscow.

A declassified version of a report by the U.S. Intelligence Community said in January that "Putin ordered an influence campaign in 2016 aimed at the US presidential election" whose "goals were to undermine public faith in the US democratic process, denigrate Secretary Clinton, and harm her electability and potential presidency." The intelligence officials "further assess[ed that] Putin and the Russian Government developed a clear preference for President-elect Trump" and that they used various means—including cyber and disinformation—in pursuit of their goals. At least three investigations are ongoing: one probe by a Justice Department-appointed special counsel and one each by the House of Representatives and the Senate.

Below, we try to trace the arc of Trump's comments on the topic of Russian election interference. This is an evolving draft that may be updated in the future and an expanded version including Trump's comments on all things Russia will appear under our Competing Views rubric.
Read More