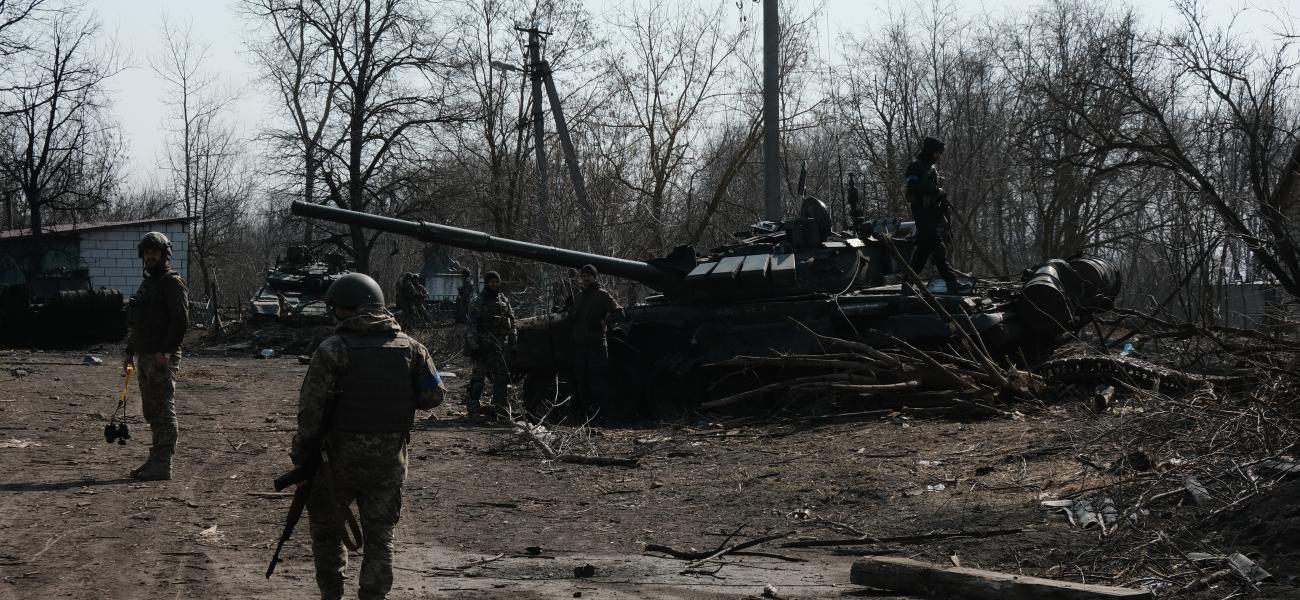 Biden's Dangerous New Ukraine Endgame: No Endgame
April 28, 2022
Michael Hirsh
The author, a senior correspondent for Foreign Policy, writes:
"In a dramatic series of shifts this week, U.S. President Joe Biden and his NATO allies have escalated their policy of helping to defend Ukraine against Russian aggression into a policy of undermining the power and influence of Russia itself. In so doing, some observers fear, they are leaving Russian President Vladimir Putin little choice but to surrender or double down militarily, raising the possibility of widening his war beyond Ukraine." 

"'In the Kremlin's eyes the West is out to get Russia. It was unspoken before. Now it's spoken,' said Sean Monaghan, an expert on Europe at the Center for Strategic and International Studies. 'If you combine this with Biden's comments, at his summit in Poland last month, that 'this man [Putin] cannot remain in power,' all that turns this ... into a wider confrontation and might make negotiating a settlement to end the war in Ukraine far more difficult or even impossible at the present.'"  
"George Beebe, a former chief of Russia analysis for the CIA, said that the Biden administration may be in danger of forgetting that 'the most important national interest that the United States has is avoiding a nuclear conflict with Russia.' He added that 'the Russians have the ability to make sure everyone else loses if they lose too. And that may be where we're heading. It's a dangerous corner to turn.'" 
"'It's getting more dangerous,' said Charles Kupchan, a former senior U.S. official and now a scholar of international relations at Georgetown University. 'We need to start moving beyond Javelins and anti-tank missiles and talk about a political endgame.'"  
"Yet any such negotiation looks less likely than ever. Both sides appear to be settling in for a long fight. After meeting with Putin and Lavrov on Tuesday, Guterres acknowledged that an imminent cease-fire was not in the cards and that the war 'will not end with meetings.'" 

"Putin has year by year reintroduced nuclear weapons into his conventional war calculations. ….Yet Putin has never come this close to threatening to use them, nor has he made clear if or how he might do so. …. Putin has also indicated previously that he cannot accept the separation of an independent Ukraine from Russian control, writing in a July 2021 essay that such a development would be 'comparable in its consequences to the use of weapons of mass destruction against us.'" 
"Robert Gallucci, a former senior U.S. nuclear arms negotiator, said the Russian nuclear threats are a new tactic and 'should be taken seriously if we were to get involved directly in conflict with Russian forces in or around Ukraine, that is, on or across the Russian border.'" 
Read the full article at Foreign Policy.
The opinions expressed in this summary are solely those of the author. Photo by Oles Navrotskyi, shared via a Creative Commons license.